Knockhill 18th October KMSC meeting
Knockhill 18th October KMSC meeting
SMRC Scottish Legends Cars Championship
There was a far bigger entry boosted by quite a few guests. Two wins for Steven McGill after some close racing in the heats. The final saw plenty of overtaking with Stewart Black winning the race.
Heat 1 – 8 Laps (12 starters)
Marcus Pett led early on lap 1, but dropped down the order to 3rd over the first lap. Stewart Black was soon leading, but he was chased from the off by Steven McGill who ran 2nd early on, and took the lead on lap 4. McGill then led until lap 7 before he and Black swapped places twice.  McGill was back ahead on the final lap, to take the win by a few metres from Black. A few seconds back in 3rd at the flag was Billy Wait. He had got into 3rd on lap 2, but former Champion Ben Mason demoted him on lap 6, though Billy regained the place on the final lap. They were less than half a second apart at the flag, with Pino Palazzo right on Ben Mason's bootlid in 5th. This group were well clear of 6th placed Mark French who had Marcus Pett a couple of seconds behind in 7th.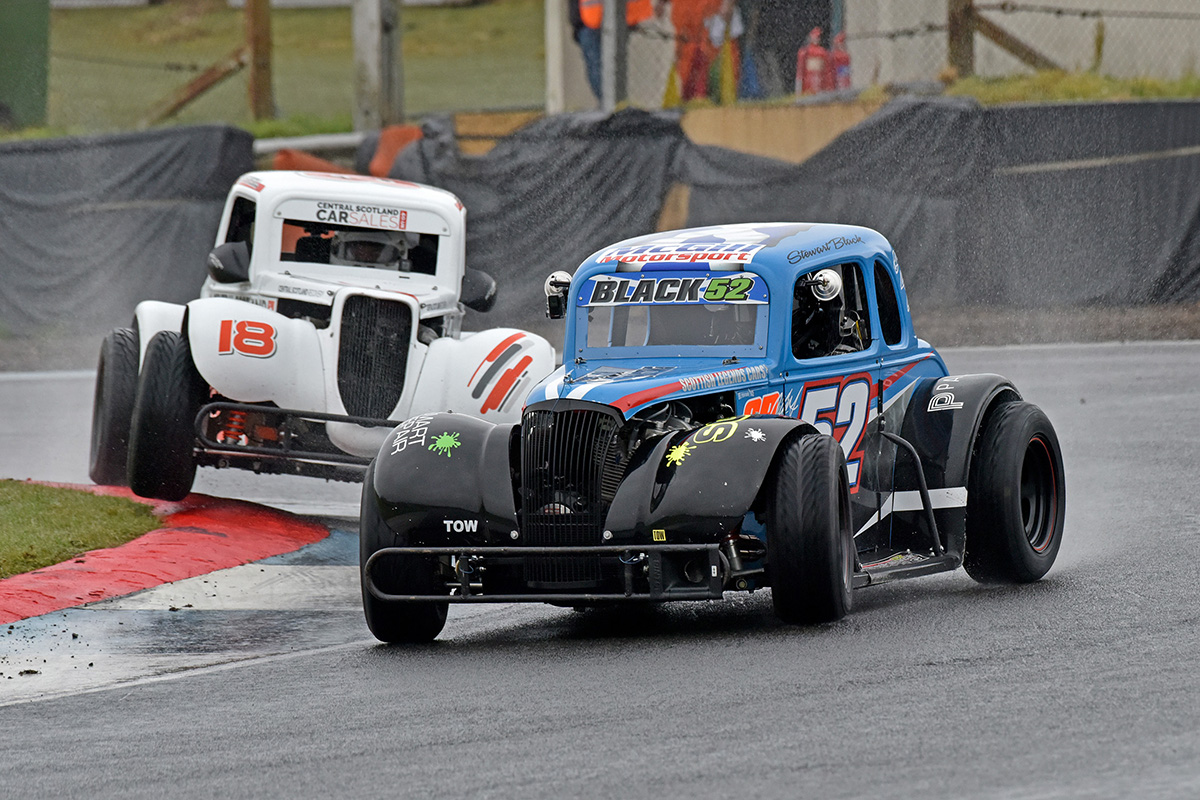 Heat 2 – 8 laps (14 starters) 
Two more cars joined the rolling start grid. James Hall-Norton led initially but Stewart McGill took over on lap 1, and led all the way to the finish. He beat Stewart Black by 3 tenths of a second, so it was close. Black had got into 2nd on lap 3 passing Hall-Norton, who dropped back but kept 3rd. He finished less than a second ahead of Billy Wait who was 4th. Billy was 6th on lap 1 then dropped to 7th before regaining 6th on lap 2. He moved to 5th mid race, then 4th on lap 8. Pino Palazzo was less than a second back having run 4th dicing and swapping places with Ben Mason mid race. Ben dropped back and finished 6th.
Final – 1 laps (14 starters)
Steven McGill winner of heat 1 & 2 only lasted a lap as he slowed and pitted at the end on lap 1. Jonty Norman led, but by lap 2 it was James Hall-Norton in the lead on lap 2 were he stayed until lap 5. Stewart Black started 12th and was 6th as lap 1 ended, he moved up and was 4th on lap 2 then 3rd a lap later. Stewart was 2nd on lap 4, and leading by lap 5. But Hall-Norton regained the lead on lap 8, although a lap later Black was back ahead, and he held on until the flag. Hall-Norton took 2nd in a very close finish. Jon Critchlow was nearly 5 seconds back in 3rd his best result of the day. He had a yoyo race. Jon was 3rd initially but dropped to 5th as lap 1 ended. Then he was back in 3rd on lap 2 but dropped to 4th on lap 3. He stopped yo-yoing and held 4th until lap 8 when he passed Steven Whitelegg for 3rd and kept the place. Whitelegg finished 4th just 4 tenths of a second behind.  Ben Mason started 9th but dropped to 12th on lap 2, and then fought back. Ben got to 7th by mid race and made up 2 places over the last 2 laps finishing  5th a place he grabbed on the last lap. Pino Palazzo took 6th, as some late overtaking. Billy Wait went from 5th which he'd held for 7 laps, but he dropped down to 7th.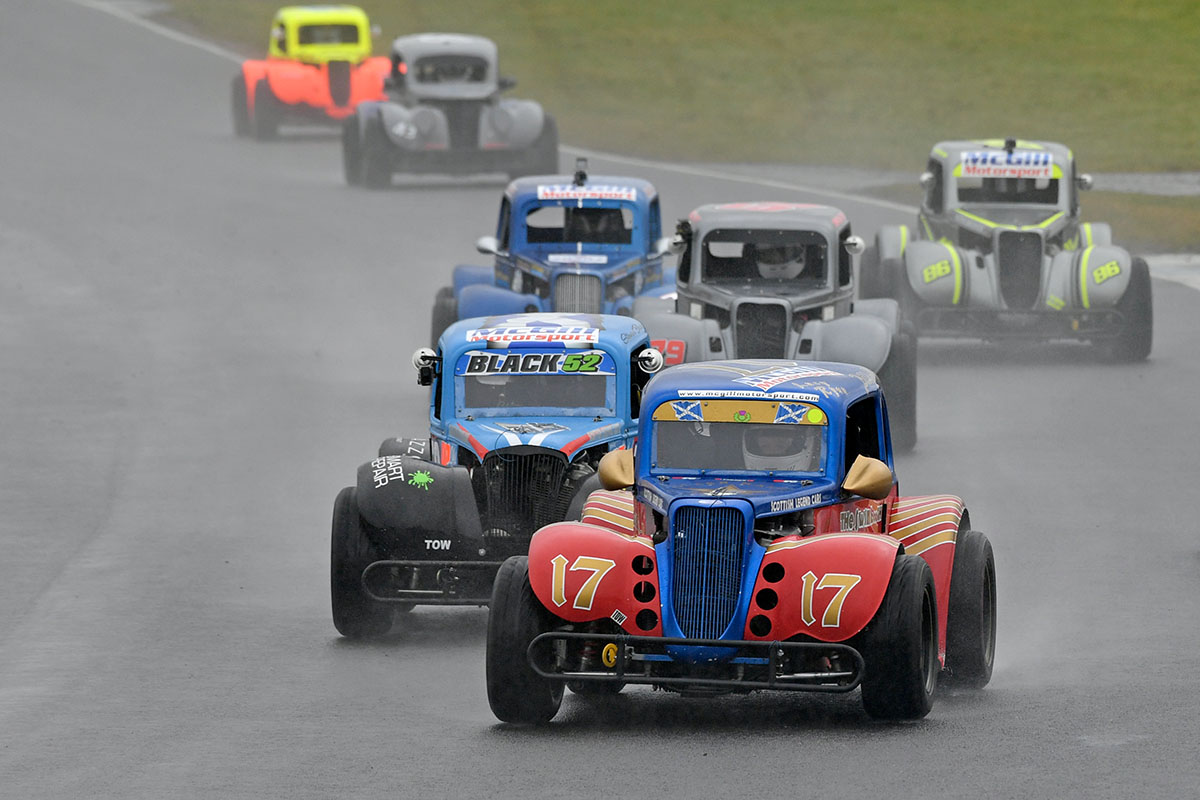 Kevin Pick