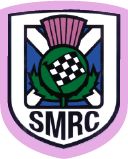 Become a member of the SMRC
Enjoy the range of benefits the SMRC has to offer drivers, marshals and other members
Find out more
2018 Race Calendar
Date

Event

Venue

Classes

8th April

Clockwise

Knockhill

All Classes

6th May

Anti-Clockwise

Knockhill

All Classes

26th&27th May

TBC

Anglesey

BMW, Fiesta & Hot Hatch, Minis, Legends

1st July

Clockwise

Knockhill

All Classes

22nd July

Clockwise

SLS, Knockhill

Legends Only

4th&5th August

Super Touring Car Festival

Knockhill

All Classes

16th September

Anti-Clockwise

Knockhill, Fife

All Classes

7th October

Clockwise

Knockhill, Fife

All Classes
2018 Race Calendar
Date

Event

Venue

Classes

8th April

Clockwise

Knockhill

All Classes

6th May

Anti-Clockwise

Knockhill

All Classes

26th&27th May

TBC

Anglesey

BMW, Fiesta & Hot Hatch, Minis, Legends

1st July

Clockwise

Knockhill

All Classes

22nd July

Clockwise

SLS, Knockhill

Legends Only

4th&5th August

Super Touring Car Festival

Knockhill

All Classes

16th September

Anti-Clockwise

Knockhill, Fife

All Classes

7th October

Clockwise

Knockhill, Fife

All Classes
The date for the 2018 Awards Dinner has not been arranged yet, however as soon as the date is announced tickets will be available to purchase here.
The 2018 Annual General Meeting of the Scottish Motor Racing Club Ltd. will take place in Meeting Room 2 at the Dakota Hotel, South Queensferry, EH30 9QZ on Tuesday 27th March 2018 starting at 7.30 pm.
Please note that only current fully paid-up members of the Club will be admitted.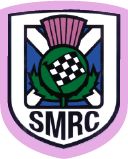 Become a member of the SMRC
Enjoy the range of benefits the SMRC has to offer drivers, marshals and other members
Find out more