Management Board of Directors
The Club is managed by a Board of Directors elected annually by the Members at the Annual General Meeting.  Additional to the Board of Directors is the Club's Advisory Committee, which consists of between twelve and fifteen Club Members who meet regularly to discuss Club matters and make recommendations to the Management Board.  Any Club Member may put themselves forward to serve on the Advisory Committee by writing to the Management Board info@smrc.co.uk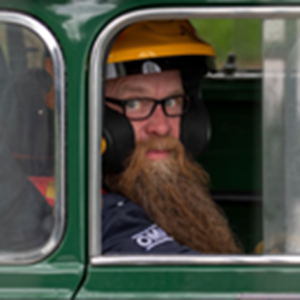 Nic


Boyes

Vice Chairman

My first motorised competition was racing karts around a farm, against the clock, during the 1970's.

I spent the 1990's hillclimbing a 1968 Mini Cooper in the Scottish Hill Climb championship at venues such as Doune, Forrestburn and Rumster.

I then spent the 2000's racing a Mini Cooper in the SMRC Classic Sports and Saloon Cars finishing second in the SMRC Classic Sports & Saloon Championship in 2012.

During the 2010's I raced motorcycles, starting with a Ducati 848 Streetfighter in the Scottish Superbikes before moving on to a Honda CB1000RR Fireblade in the Scottish Superbikes. My best lap around Knockhill is 53sec while riding the Fireblade. This is work in progress !

Joined the Board in 2022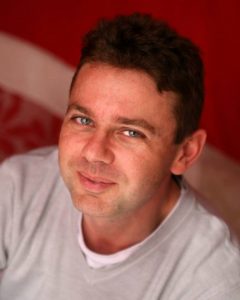 Steve


Burns

Competitions Director

steve.burns@smrc.co.uk

Began marshalling at his local circuit, Castle Combe in 1994 and has worked in motorsport organisation for over 25 years, having joined the Committee of the BRSCC SW Centre in 1996 at the age of 18, going on to serve as a National Director and Vice Chairman of the BRSCC between 2000 and 2005 before being head-hunted to join the newly formed Castle Combe Racing Club as Competitions Director for the 2006 season, a position he held until moving to Scotland in 2010. Steve has been a member of the SMRC Committee since 2016 and has fulfilled the role of Competitions Director since 2018.

Steve has been a licenced Clerk of the Course since 2002 and Motorsport UK Steward since 2013, operating at an International level since 2019 and has been a permanent official for a number of major UK Championships during this period, including being one of the TOCA permanent Clerks of the Course at all BTCC events between 2010 and 2016. He also holds an International Race Competition Licence and National Stage Rally licence and has extensive competition experience in both disciplines having competed in no fewer than nine 24-hour races and in everything from Citroen 2CVs to Formula Fords, Ginettas, Caterhams and Porsche 911s. He is licenced by both ARDS and BARS as a Grade A Instructor and holds a First4Sport Level 2 qualification in Coaching Performance Motorsport.

Away from the SMRC Steve works as a freelance motorsport event organiser and currently holds the positions of Race Director and Chairman of the Stewards for a number of FIA International Series, along with being a Senior Officials Mentor, Examining (Post Chief) Marshal, member of the Motorsport UK Clerks and Stewards Advisory Group and Chairman of the Association of British Motor Racing Clubs.

Henry


Williams

Chief Marshal

chiefmarshal@smrc.co.uk

Has been a long-standing supporter of the Scottish Motor Racing Club and started marshalling at Ingliston in 1976. Moved into the Pits and eventually became Chief Pits Marshal. Now taken up the post of Deputy Chief Marshal and a fully licenced Motorsport UK Trainer. Looks after the database of our marshalling force and is administrator for the SMRC Marshals Facebook site. Marshalled at Knockhill events for SMRC for 27 years without missing a single event which is the ultimate in dedication!

Very proud to have joined the Board in 2022.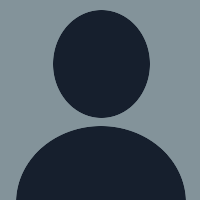 Advisory Committee
Consists of the Management Board of Directors plus the following Club Members;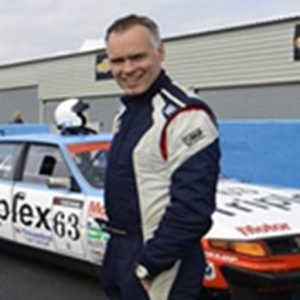 John


Kinmond

Classic Sports & Saloon Championship Representative

After a few years competing in sprint and hill climb events, the call of wheel-to-wheel racing drew to me to the SMRC in 2013 where my passion for classic cars saw me initially complete in a Triumph TR8. Now in 2022 I'm joined on track by my son and my brother, who both drive cars in the Classic Sports and Saloons Championship. Have now joined the Board to try and make a difference and bring in new blood to improve the future for the Club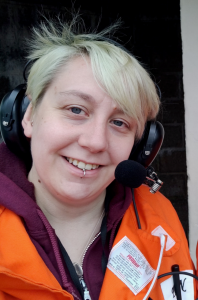 Becky


Smith

Fiesta ST Cup Representative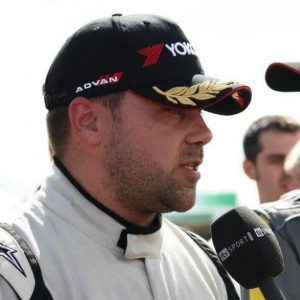 Malcolm


McNab

Mini Cooper Cup Representative

Malcolm is an ARDS Grade A qualified instructor and Motorsports UK Level 2 qualified coach, currently the Scottish Motor Racing Club's head coach, working to develop their club coaching programme. He was also one of the Scottish Motorsports Academy coaches, in charge of the circuit racers, working to drive young Scottish talent forwards. He grew up surrounded by motorsport, with his father working for Shell Oils. Most of his early years were spent in the paddock at Knockhill & Ingliston race circuits or up forest stages following the Scottish Rally Championship.

With a growing passion for all things car related, the inevitable happened aged 7 with Malcolm starting racing in a local kart series run at the Knockhill kart track. Aged 8 he got his first racing licence and began racing in RAC MSA endorsed events across Scotland and Northern England, with success in the Scottish and Borders championships in the cadet class.

He returned to motor racing in 2010, with a partial season in the Scottish Mini Cooper Cup returning for a full season in 2012 season ending with 3rd overall in the championship and winning the newcomers' title. Highlights of the 2012 season included the live feature race win supporting the BTCC at Croft Circuit, broadcast nationwide on ITV4, and picking up the SMRC Driver of the Year title, voted for by the marshals.

Further full seasons in the Scottish MINI Cooper Cup followed in 2013, 2014 and 2016 and the forerunner to him now helping to run cars in the Scottish and National Mini Championship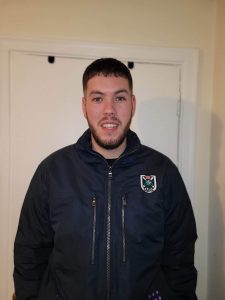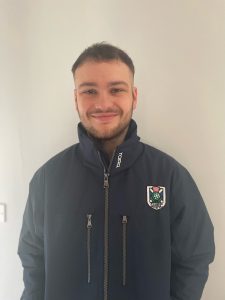 James


Hitchen

C1 Cup Representative

Originally involved in the two wheeled side of motorsport in the form of Speedway from the age of 10, it wasn't until 2021 when the swap to 4 wheels occurred in the form of karting. Racing with both the MS and Haase teams at stages across a range of events, including select rounds of the British Prokart Endurance Championship, difficulty finding a competitive team led to a move to circuit racing in the form of C1s for 2022. In his debut season he finished 4th in the overall championship with two race wins, three podiums and a fastest lap. Despite being relatively new to the series he holds a degree in Motorsport Technology (BSc) which involved a dissertation project looking into the feasibility of low cost motorsport. Alongside the SMRC he has also competed at the 24 hours of Silverstone in a C1. As an active competitor who built and operates his own C1 car he is always willing to help with technical advice and share his experiences with new members!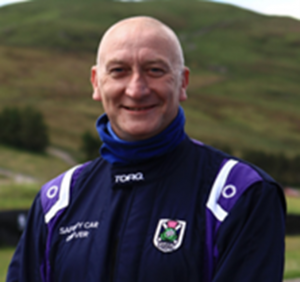 Alan


Barron

Volunteer Officials Recruitment Representative

reviously raced in the Scottish Classic Sports and Saloons. Volunteered to help SMRC by driving safety car in 2013 and still doing that 10 years later.

Joined the Marshals Committee to help look after our team and recruit new people to join the SMRC marshals. Trained with Motorsport UK to be a licensed trainer again to help develop our team's skills and assist them with upgrades. Joined the SMRC committee early 2022 as I'm committed to seeing the SMRC go from strength to strength and keep this club with such a strong history at the forefront of Scottish Motorsport.

Kevin


Pick

Championship Co-ordinator and Wheelspin Editor

Kevin joined the SMRC in the mid 80s to race at Ingliston circuit, making his racing debut in Road Saloons
in a 2 litre Alfa Romeo Alfetta GTV. The following year he raced a Dolomite Sprint in the same championship.
He then moved onto Kit cars, racing a Dutton Phaeton S2 and a Dutton B+ both with tuned 1600cc
Ford engines. He competed in Scotland and also raced in some 750MC events at Oulton Park,
Cadwell Park and Donington Park. Kevin went back to Scottish Road Saloons in 1992 with a Ford Escort MK2,
that had a 2 litre all steel pinto engine. He led a couple of Scottish Road Saloon races, but the group 4 car
didn't take a win. He also joined the committee that year.

He raced in the Citroen 2CV 24 hour race in Ireland in 1993, before having 5 years off. he returned to
compete in a couple of Scottish Fiesta XR2 races, when these cars had full grids. Then raced for
2 seasons in the Scottish Fiesta Si Zetec Cup in Scotland. A one make championship for Fiestas with
1800cc Zetec engines and running on slick tyres, with the modified saloons. Kevin was champion in
1999 and 2000 also holding the class lap record at both Croft and Knockhill. He then did a couple of
races driving a Fiesta in DDMC saloons, took a break for a few years, before a couple of races in a
Fiesta ST at Knockhill.

On the committee, Kevin took over as Editor of the club magazine Wheelspin in the mid 90s, which was
mailed to all members 5 or 6 times per year. This continued as the club's main communication method to
members until just a few years ago. He is also Editor of the club race meeting programmes, which were printed
and sold at race meetings up until Covid restrictions were introduced. Kevin also managed the club's
Championship Regulations and Championship registration with MSA UK for over 15 years, and wrote
regulations for parts of some championships. He also negotiated and booked away rounds for Championships
for many years. He continues to be involved and is the 2023 nominated Championship Co-ordinator.

Kevin was Club Vice Chairman in 2005-2006 and was Club Chairman of SMRC 2007 -2008. He was awarded
the Claire and Nicholas trophy for Editing Wheelspin magazine in 1998. He was then awarded the
Sir Jackie Stewart Medal for services to Motorsport in Scotland, at the SMRC awards ceremony in 2011.

Kevin worked in Marketing and Advertising for many years in a variety of industries, before freelancing in
Print, Design and Promotions. He then changed to work in Logistics. He has also written for the Motorsport
national press, reporting on race meetings in Scotland.