Michael Weddell Receives TCR Test Prize
During the 2017 SMRC Awards night, Celtic Speed Scottish Mini Cooper Cup competitor – Michael Weddell – was awarded a special prize, in recognition of his achievements in his debut racing season. As part of the award, Michael was gifted a test in an Audi Sport RS3 LMS TCR car, courtesy of Allan McNish.
This fantastic opportunity came to fruition on 14 December at Portimão, where Michael had the opportunity to join Gordon Shedden and the Comtoyou Racing Team at their final test of the year.
At the test, Michael – who this year won the Celtic Speed Mini Cooper Cup Newcomer Championship – had the opportunity to drive the Audi RS3 LMS TCR car, which has been campaigned in the World TCR Championship this year. The car, which has 350bhp, a 6 speed paddle shift gearbox and slick tyres was a little different to the mini cooper cup car that Michael is accustomed to!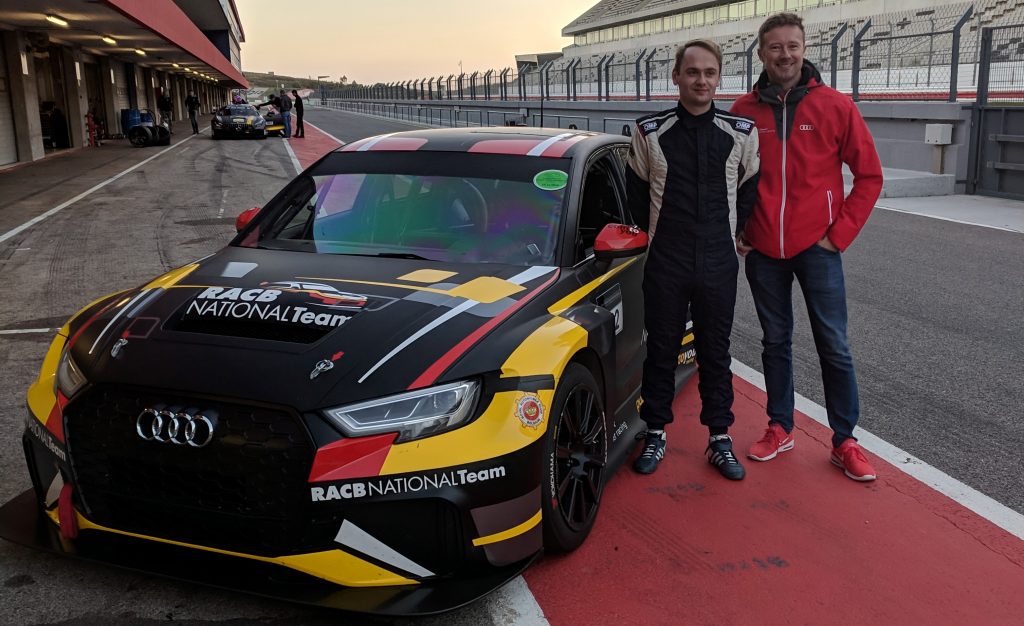 However, he seemed to familiarise himself well with his new surroundings and he certainly enjoyed the experience:
"Learning a circuit with more elevation changes than Knockhill, combined with an unfamiliar car was an interesting new challenge!
 Once I figured out where to go, I'm sure you could see the grin on my face through my visor. No words can describe how much I enjoyed myself; it was like the car was on rails!
 To say that I have driven a World Touring car is something that I never thought I would be able to say. Following the likes of Jean-Karl Vernay and Rob Huff on track where surreal moments.
 I can't thank the SMRC, Allan McNish, Gordon Shedden, Audi Sport and Comtoyou Racing enough for giving me this experience; it is certainly one that I won't forget."
The Scottish Motor Racing Club would like to re-iterate Michael's gratitude to Allan, Gordon, Audi Sport Customer Racing and the team for providing this amazing opportunity to one of our members. Having the chance to drive world class machinery and work with a world class team and drivers will have undoubtedly made a positive contribution to Michael's future career.