SMRC Knockhill 8th August 2021 Race Reports
The club ran its third meeting of the season on Sunday 8th August. It was a wet weather race meeting after a dry spell in the morning for qualifying. Rain arrived as the first race was on its green flag laps and stayed all afternoon.
Scottish Mini Cooper Cup in Association with Project 21 Detailing, and supported by Yokohama + Scottish Mini Cooper S R53 Cup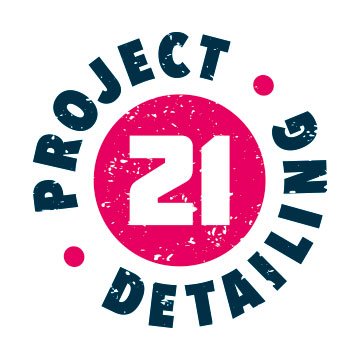 The first two races were longer for both Cooper Cup and Cooper S cars, while Cooper Cup cars alone did race 3, with its reversed grid. But the wet weather changed the normal order in race one.
Race 1 – 12 laps.
There was a heavy rain shower before the day's first race. The two Cooper S cars with more power and slick racing tyres slithered around, and were passed by Michael Weddell in the road tyres shod Cooper at McIntryes. A few other Cooper cars got past as the two S cars, which tip toed round and headed for the pits at the end of lap 1. They then had a tyre change race putting on full wets. They resumed a lap or so down and blasted round. Andrew Lamont led Jamie Blake by over 30 car lengths. Blake slowly closed the gap until it was 5 car lengths on the last lap, and he caught Lamont late on the final lap and dived past to take the S class win. They finished 7th and 8th overall.
The Cooper cars were racing for the outright win. Championship leader Michael Weddell led by over 2 seconds at the end of lap 1, and was holding the gap to Neil Hose who had Chad little for company. Then Weddell went off at Clark on Lap 3, it looked as if he aquaplaned on a puddle or stream of water and he ended up stuck in the gravel. The safety car came out, and he was removed from the gravel. He restarted, and finished last in 10th two laps down.
The Cooper cars were then led all the way by Neil Hose. He was pressed by Chad Little, but on the wet track Hose opened out a second gap within 2 laps. This doubled a lap later, before he went             sideways at the hairpin on lap 8, and Little was right with him.  It took Hose another two laps to break free, and he kept around a second clear, though Little closed over the final lap so there was just 3 tenths in it at the flag. It was a good win for Hose. Little had been holding off Craig Blake who had always been close, and Blake had grabbed 2nd from Little on lap 10 at the hairpin, only to lose the place back a lap later. Little took 2nd over 1.5 seconds ahead of Blake. Dylan O'Donnell was over 5 seconds back in 4th. In the opening 2 laps he was in the 6 car train, fighting over 3rd. After the safety car period he ran 5th then got past Gordon Long, after Long went sideways at Clark on the wet track. He pulled a few seconds clear, and ran a lonely race in 4th from lap 8 to the flag. Long took 5th a few seconds clear of his pursuer, James McCracken, who had Daniel Patterson close on track, but Patterson was 2 laps down. Race winner Hose said, ' it was stressful, the windows steamed up at the back so I couldn't see them, so I had to defend in the deep water at the hairpin, which slowed me up the hill.'
Race 2 – 10 laps
It was raining, but the Cooper S cars were on wet tyres this time and following a 2 lap safety car start they shot away from the Cooper cars. Jamie Blake led pressed by Andrew Lamont for 2 laps. Then Blake just pulled rapidly away, after Lamont had a big opposite lock moment on lap 4 at Clark. Blake won by quite a margin. The Cooper Cup part of the race was close and keenly contested.  Neil Hose held off Chad Little, though they were rarely more than a couple of car lengths apart. These two pulled clear of Craig Blake, who opened a 2 second gap to the chasing pack. Dylan O'Donnell was 4th in Cooper cars until lap 8, then he dropped a place at Clark. A lap earlier he defended the place going side by side with Michael Weddell at Clark, who had started last and eased past a few cars on the wet track. Once Michael Weddell was in 4th he chased down Craig Blake, reducing the 2 second gap, until he was on his bootlid at Duffus on the final lap. He then dived past 100 meters later at McIntyres to take 3rd in the Cup. The final lap also saw a change of leader. Chad Little got past Neil Hose late on to take the win, with Weddell third.  Blake took 4th with O'Donnell 5th and further back Gordon Long held onto 6th in class, a few seconds ahead of James McCracken.
Race 3 – Mini Cooper Cup cars
The reversed grid draw saw the top 5 Cooper cars having their finishing place reversed for their grid start. Dylan O'Donnell sat on pole, on the wet track. But at the end of the 2 lap safety car start laps he slowed at the hairpin, dabbed his brakes then shot away. The field also slowed and he was gone. O'Donnell was 2 seconds clear by lap 2, and in a reduced lap race he held the gap steady. The race was stopped on lap 6 as David Taylor was off, stuck in the gravel at McIntyres.  So results were declared at lap 5.  It was Dylan O'Donnell's first win since 2017. Into second came Michael Weddell. He started third and ran in a 4 car train on a lap 3 behind Craig Blake. It took him 3 laps to get past, which he did at McIntyres as Blake ran wide at the exit. These two had opened out a second gap to 4th Neil Hose, who had Chad Little all over him. Running 6th was Gordon Long, a couple of seconds clear of Daniel Patterson. After 9 Mini races so far this season, Michael Weddell has a 46 point lead over Chad Little, with Neil Hose just one point behind in 3rd.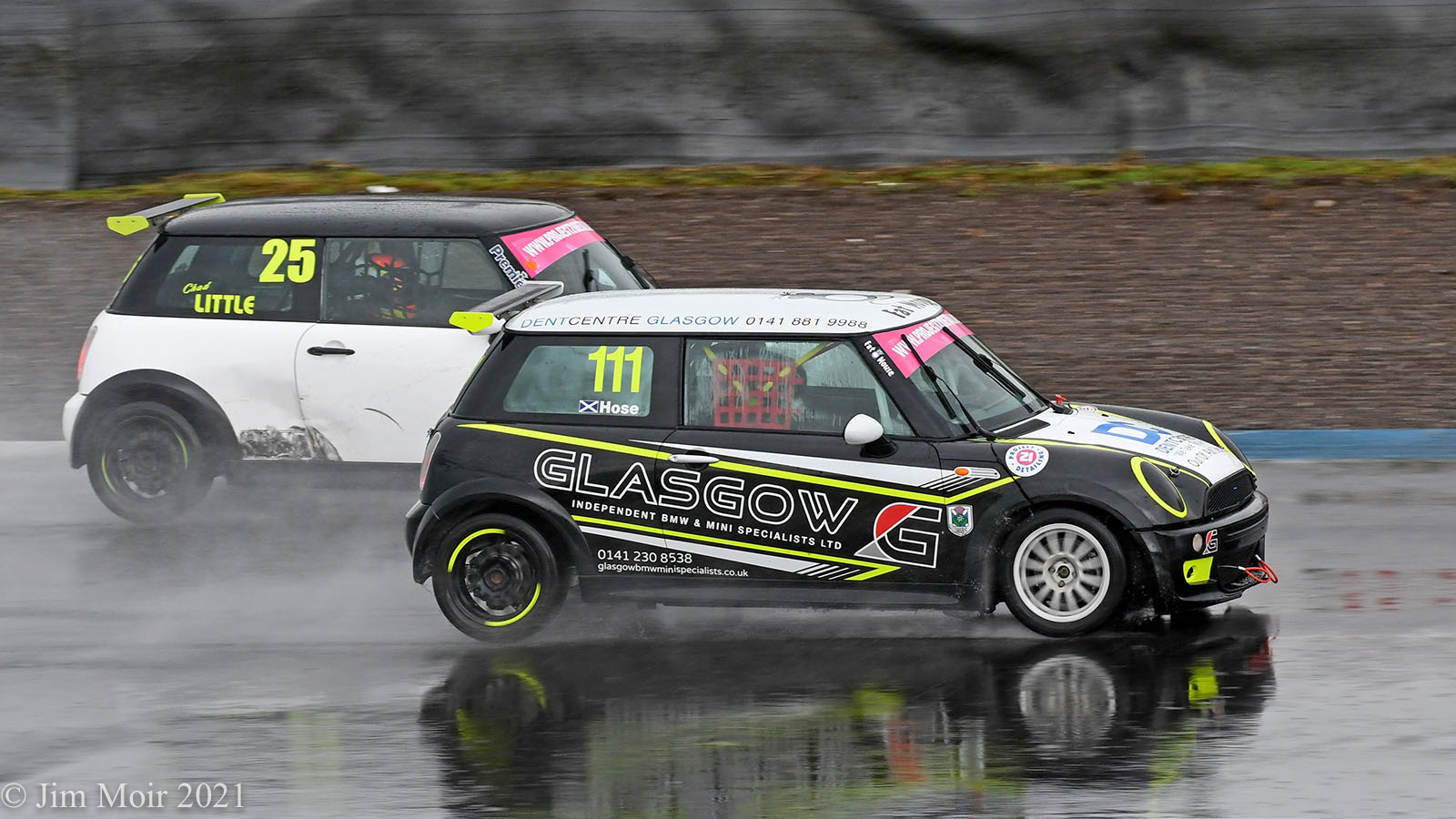 Scottish Citroen C1 Cup 
In Association with the Scottish Motor Trade Association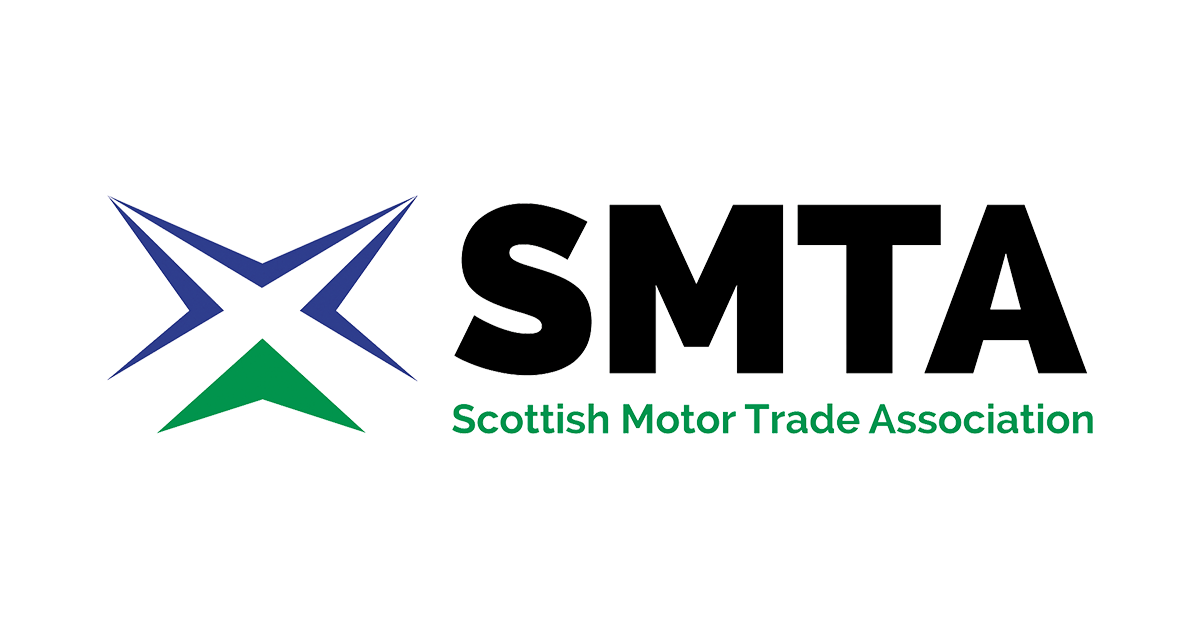 On a wet track 15 cars started, and the races were close.
Race 1 – 10 laps
The experienced Paul Luti sat on pole, and he was headed just once. Luti put in a fine drive on the wet track. He led until lap 2, when Thomas Comber slipped past at Clark, but Luti regained the lead within 100 meters going down Railway Straight. Luti was never headed again, but always had cars on his bootlid. From lap 3 it was Colin Main, then on lap 5 defending champion Ross Dunn moved up to second, as 8 cars ran nose to tail at the front. Dan Martin moved up from 4th to 2nd on lap 7 and sat on Luti's bumper all the way to the flag. These two got a second clear of the pack on lap 9. Colin Main ran 3rd heading 5 cars on lap 9, then 4th placed Comber slithered wide at MacIntyre dropping to 5th letting Sam Corson into 4th after he'd run 6th from lap 2 to lap 7. Corson quickly made it into third on the last lap.  This left Main to hold off defending champion Ross Dunn, who had sat in the middle of the leading train early on, before working his way into 2nd on lap 6. Then Dunn dropped to 6th on lap 7 after a sort out, which became 5th as Comber dropped back. Calum Conway took 6th, having held onto the top train of cars.  Corson was top newcomer in with Conway 2nd in newcomers. Race winner Paul Luti said, ' Its the luck of the draw and I got lucky, one little mistake and that's it today'.
Race 2 – 10 laps
The 2 lap safety car start saw racing by lap 3. Paul Luti led the pack until lap 4. Then Dan Martin went past, and led by a couple of car lengths. Martin was still there when the red flag came out on lap 7 as Thomas Comber had gone off, and hit the barriers well past the exit of the chicane. Luti was in 2nd holding off 3 cars, who were all over him. Sam Corson was 3rd all race, followed by Colin Main and Ross Dunn.  The top 5 had pulled over a second clear of Calum Conway, but then Conway dropped a place as Ryan Smith passed him on lap 6. But the red flag saw results declared at lap 5, so Conway was 6th and Smith 7th. Corson took the newcomers class again, and has won the class 6 times from 6 starts so far. Dan Martin now leads the C1 Cup after 6 races by 21 points from Ross Dunn.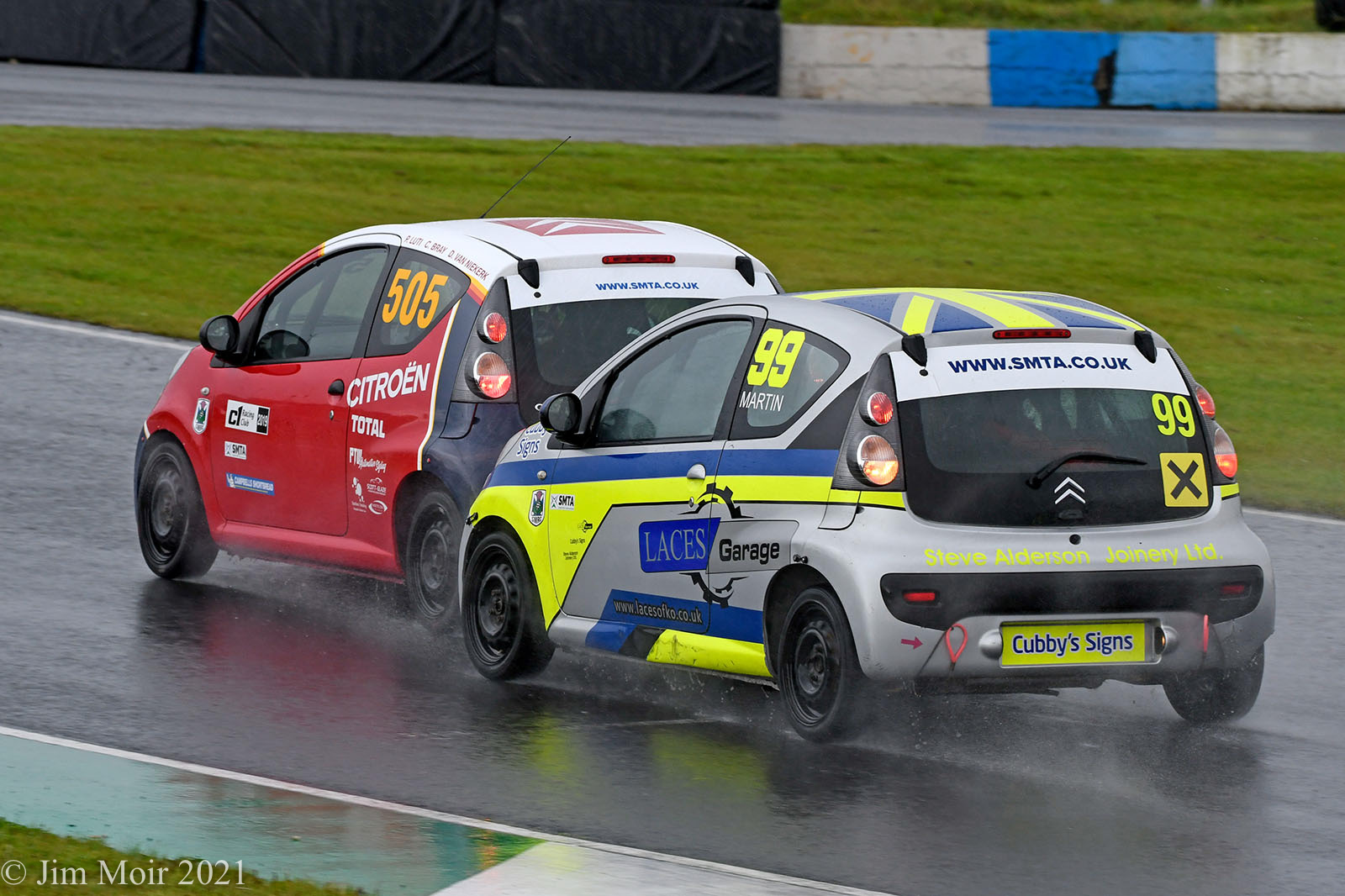 Scottish Formula Ford 1600 Championship 
In Association with Reis Motorsport Insurance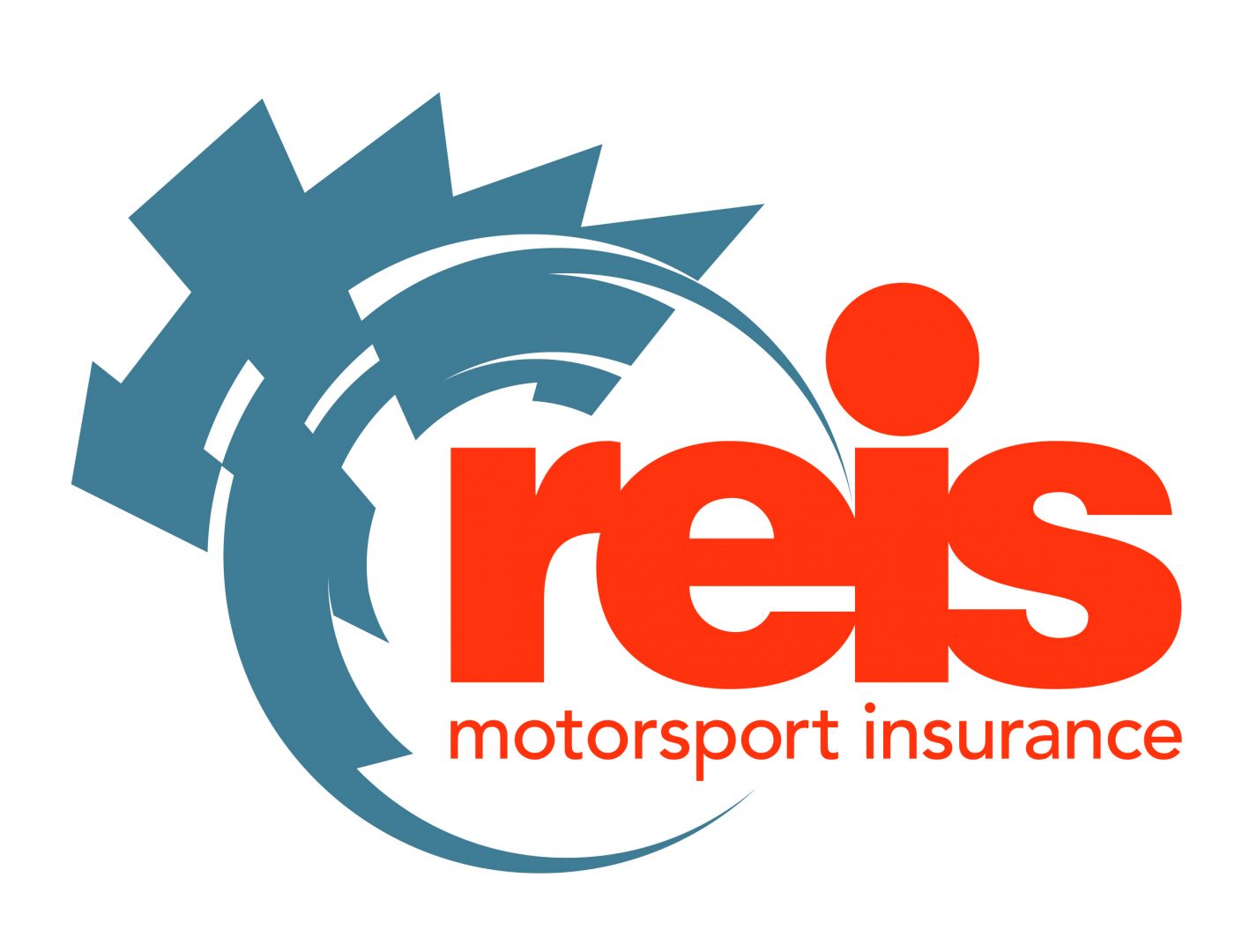 Race 1 – 12 laps
Pole sitter defending champion Jordan Gronkowski had top quality opposition from Neil MacLennan who was out in the Border Reivers FF Ray, raced by Jamie Thorburn in recent times. MacLennan won the Scottish FF Championship in 2016 and was 2nd in the FF National Championship in 2017 and then was 3rd overall in the FF festival in 2017. He won the Champion of Brands Hatch FF in 2019. So he can race, and he chased Jordan for a couple of laps but then dropped back, mid race he was 2 seconds back, and by the flag got the gap down to a second. Post race commentators noted his front suspension and a front wheel looked askew. But Jordan had driven well and won in style. Behind the top 2 Michael Gray held third, but dropped off the leaders as he was under non-stop pressure from a fired up Neil Broome. They were nose to tail from lap 8 with Broome eventually getting past on lap 11, then he had a tank slapper exiting Clark. So these two ran side by side down Railway Straight to the hairpin, but Broome held on. Then on the last lap Gray retook 3rd. Broome was 4th but slowed. Matthew Chisholm was a distant 5th though he took the place back mid race from Andrew Elliot, who had passed him on lap 3, though they stayed close.
Race 2 – 10 laps
Two laps behind the safety car to start the race, then Neil MacLennan in a Ray chased Jordan Gronkowski's Van Diemen for a short while, before grabbing the lead by Duffus on lap 3. He was never headed, and in a car now with its wheels pointing straight, he kept Jordan a couple of seconds back. Though Jordan closed to within a second late on and got fastest lap, but Neil kept cool to win. Michael Gray ran 3rd all race in his Ray, despite non-stop pressure from Neil Broome, who was often looking closely at his gear box in 4th. Having a lonely run from mid race was 5th placed Matthew Chisholm. Next up was Andrew Elliot's Ray, which kept Derek Palmer jnr at bay as he chased him in his older Swift. Neil MacLennan said, ' That was a lot better, got a good start and got ahead of Jordan. Kept my head down and tried to keep it smooth. Thanks to Stuart (Thorburn) for letting me get out.' Jordan gets maximum points as Neil was a guest driver, and he leads the Championship by 40 points, from Michael Gray.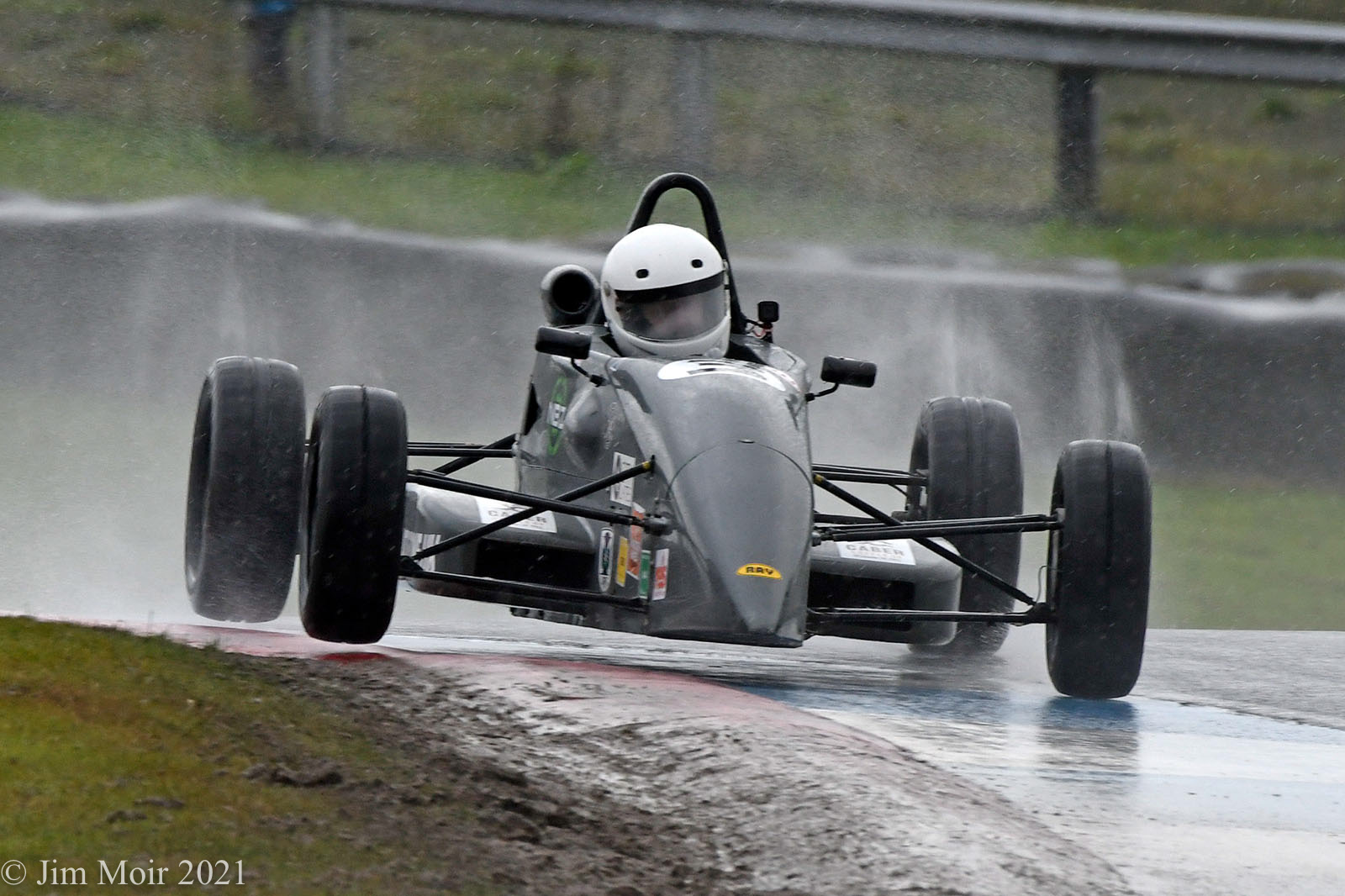 Scottish Classic Saloons and Sportscar Championship 
In Association with The Edinburgh Watch Company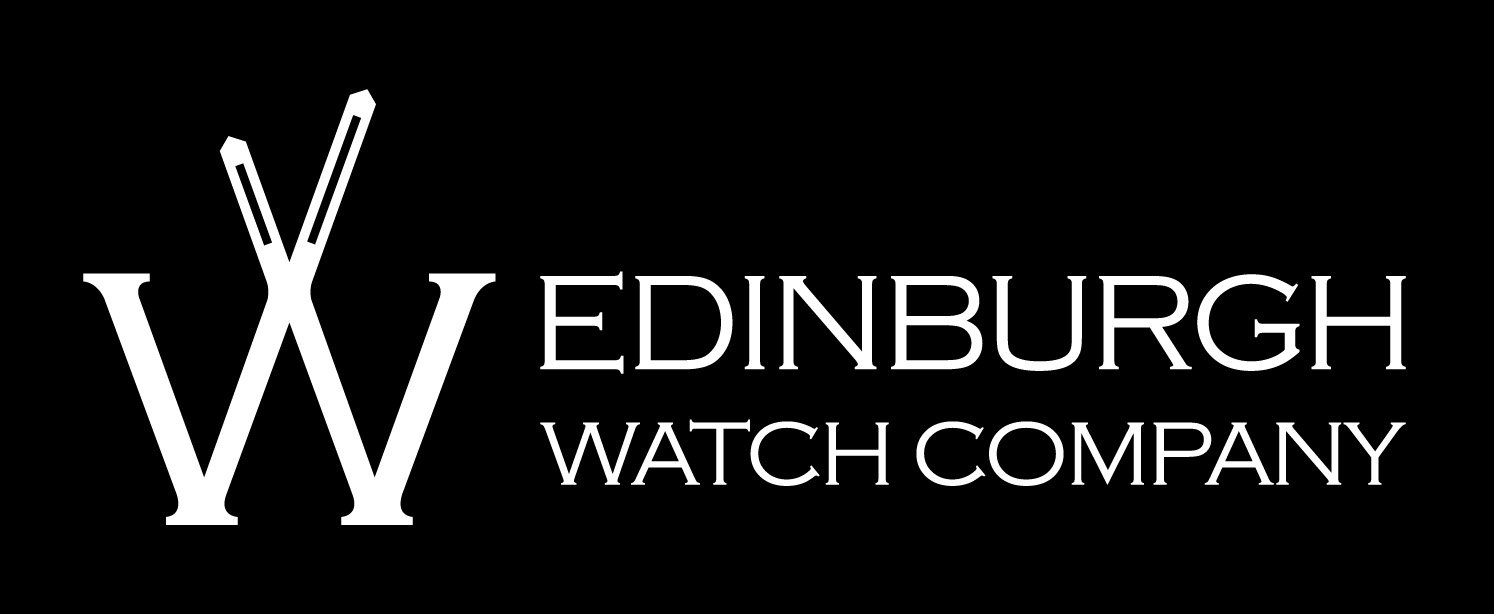 A fine grid with a really good mixture of cars, though a couple dropped out before racing started, as the rain tipped down.
Race 1 – 12 laps
Poleman John Kinmond had one of his main rivals non start, as Tommy Gilmartin's Morgan +8 didn't come out to play, despite qualifying 2nd, as the rain belted down. John's Triplex livered Rover SD1 saloon raced away after a 2 lap safety car start. He was 3 seconds clear after lap 1, chased by Shonny Paterson in a bright orange TR8 sportscar. John was never headed and drove well to win. Kieron Baillie had his Lotus 7 in 3rd, but on lap 3 Oly Mortimer was 3rd in the class A Fiesta MK1, passing Kieron as they exited the chicane. But then Bruce Mitchell demoted Oly with his Lotus Europa only a lap later to run 3rd, as Bruce who started 6th was on the move. But the best laid plans don't always work out, as Bruce dropped back behind Oly, then we had a safety car on lap 6, as Adam Kinmond was off at MacIntyres in another big Rover SD1. Kieron Baillie had also retired his car. Lap 7 racing was back on but 2nd placed Paterson went off at the chicane, though he kept going. Oly Mortimer was now a heroic 2nd, and although Bruce Mitchell passed him there was a red flag stopping the race on lap 9. The results went back a complete lap and Oly took 2nd. Bruce had 3rd, while Charlie Cope took the Mk1 VW Golf into 4th after Alastair Baptie had a wobble at Clark on lap 7 and dropped out of 4th though, he picked up to finish 6th in his Fiat X1/9, as Jimmy Crow took 5th late on in the MGB GT V8. Craig Houston was 2 seconds back in his Lotus Excel, and 5 seconds back was a glorious sounding MK1 Lotus Cortina of Nikki Dickson, after dicing with Iain Mitchell's Vauxhall Nova.
Race 2 – 10 laps
This race was shortened, as were some other late ones on the programme, as weather and time were against us. There were 2 laps behind the safety car as a start, then John Kinmond rumbled off into the distance. No one got near the Rover as John won as he pleased. Oly Mortimer was an amazing 2nd in a small engine MK1 Fiesta. The former Mini and Fiesta champion drove the wheels off it. He was slowly caught by Alastair Baptie who started 6th. Baptie was 3rd by lap 4 at Duffus passing the Golf of Charlie Cope. He then reduced the 2 second gap to Oly. He demoted him on the last lap to grab 2nd in his X1/9. These two were close at the flag, and contesting class A. They were over 10 seconds ahead of Jimmy Crow in the MGB GT V8.  Jimmy got past Charlie Cope's Golf on lap 5 and eased away for a safe 4th. Charlie was well ahead of Shonny Paterson's TR8 that finished 6th. The sportscar started on the back of the 17 car grid, and Shonny calmly worked his way up the order. His final pass was Craig Houston's Lotus Excel on lap 9, and that car had been 6 seconds ahead of the TR8 on lap 5.
Driver of the day was Charlie Cope. Oly Mortimer said, 'its brilliant (Fiesta MK1), a few wee problems to iron out, but I'm really enjoying it. Its a bit quicker than the XR2 I raced (many years ago), but handling and braking are similar. We've got the Goodwood members meeting in September, and I've always wanted to do that.'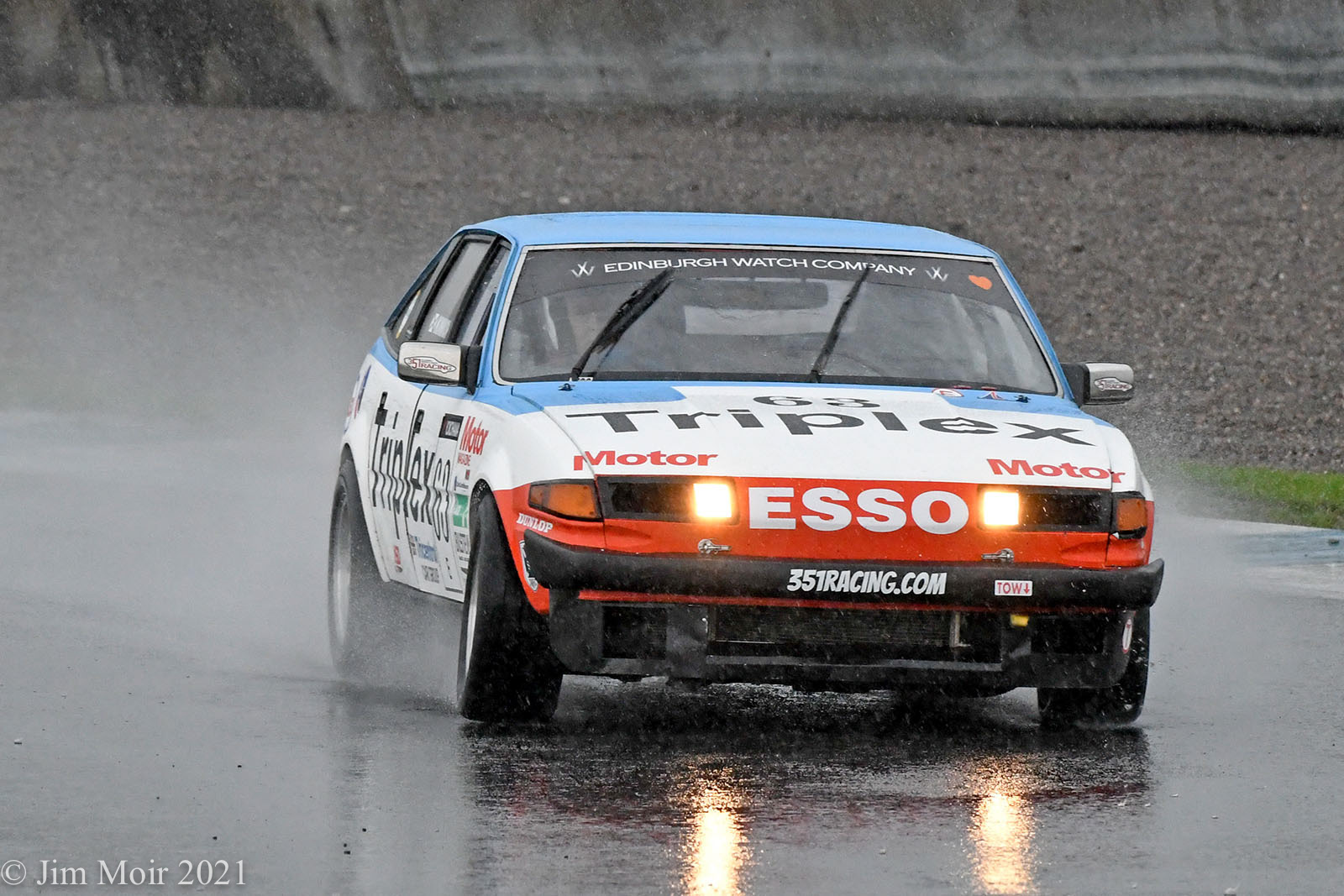 Scottish Fiesta ST Cup 
In Association with Intimation Space and supported by Yokohama Tyres

Another good grid of Fiestas, but rain affects a favourite and others go really well.
Race 1 – 12 laps
Pole sitter Steven Gray led and quickly opened out a 2 second gap, as Dave Colville held off Lorn Murray whose Challenger car goes well in the wet. Stephen Ward was a second back, but had 4th after Peter Cruickshank started slowly and now ran a close 5th after qualifying a good 3rd. There was heavy rain on lap 5 as a safety car came out to allow marshals to get a car out of a gravel trap. Racing resumed, but Gray was 2 seconds clear again in a lap, as Dave Colville went sideways at the chicane, and the field slowed a little. Dave held off Lorn Murray, with a second back Stephen Ward heading Peter Cruickshank and Scott Smith as these three ran nose to tail. Then drama as 2nd placed Dave Colville went off at Clark's entrance and got stuck in the gravel. The race was red flagged a lap later. So Stephen Gray had a good win over 5 seconds clear of Lorn Murray with Stephen Ward just half a second back in 3rd. Veteran Peter Cruickshank was close and had a good 4th. Scott Smith in a Challenger car was 5th, and Mark Dickson made up the top 6. The 3rd to 6th placed cars had been in a train at Clark on lap 8, then spaced out a little, the puddles slowed a couple of them. Stephen Gray said,' that was really tricky to drive, there was so much water on track, and I was aquaplaning around, then Dave (Colville) went off at Clark'. Stephen Ward's 3rd was his first podium, he noted it was an early birthday present to himself as he's 50 the following weekend. Dave Colville said ' my ABS  (brakes) packed up, and it was just a question of when I'd end up in the gravel. It was horrible out there, and I was locking up.'
Race 2 – 7 laps
Steven Gray led all the way after a 2 lap safety car start. But he was kept honest by a racy Lorn Murray, who was never more than a second back, and was right on his tailgate at the end. Though we had a red flag stopping the race early, as a car was off at the chicane and beached in the gravel. Peter Cruickshank got a better start and took 3rd on lap 3, and held it all the way to take his first podium of the year. Stephen Ward in 4th led a pack of 5 cars mid race. He also got away from them by lap 6, leaving Mark Dickson to lead the pack. Then right behind Dickson, more drama. Dave Colville who had led the Championship before this weekend and had started at the back, went off again at Clark on lap 5.  He had got to 6th from 12th in 2.5 laps. But he was in the gravel, though this time he drove out of the gravel. He was now at the back of the field. Lap 8 saw Duncan Langton spin at Clark, but the red flag stopped the fun and we go back a lap, so he kept 6th. Dave Colville only made up one place and was 10th. Steven Gray said, ' Lorn (Murray) was putting me under pressure, but with Dave (Colville) at the back, it's a great result for me this weekend with 2 race wins'.  Steven Gray now leads the championship by 34 points from Dave Colville, who only scored 6 points all weekend. Steven noted,' But the same could happen to me, so I don't want to tempt fate'.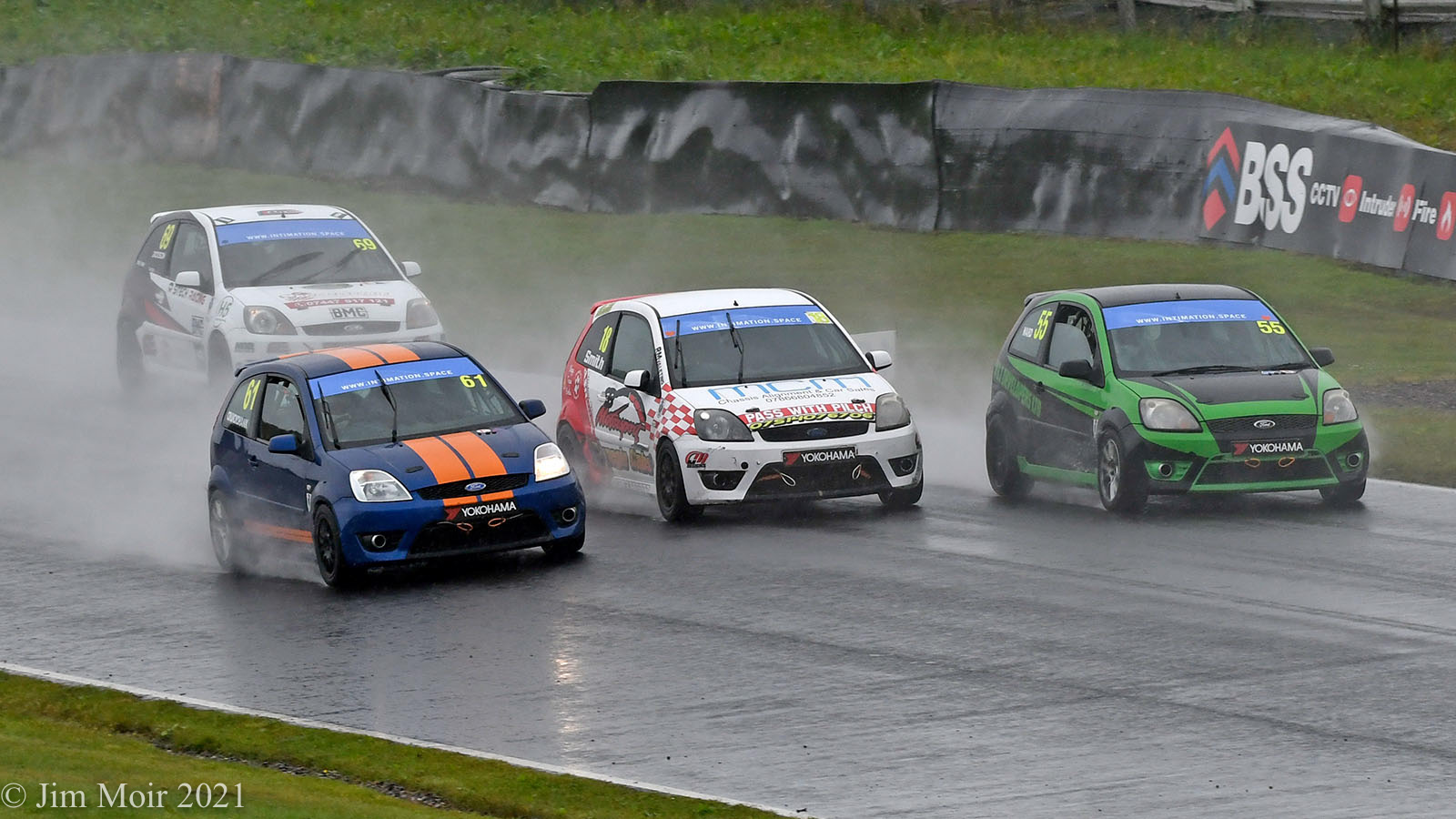 Kevin Pick
Director SMRC