Rob McKinna Obituary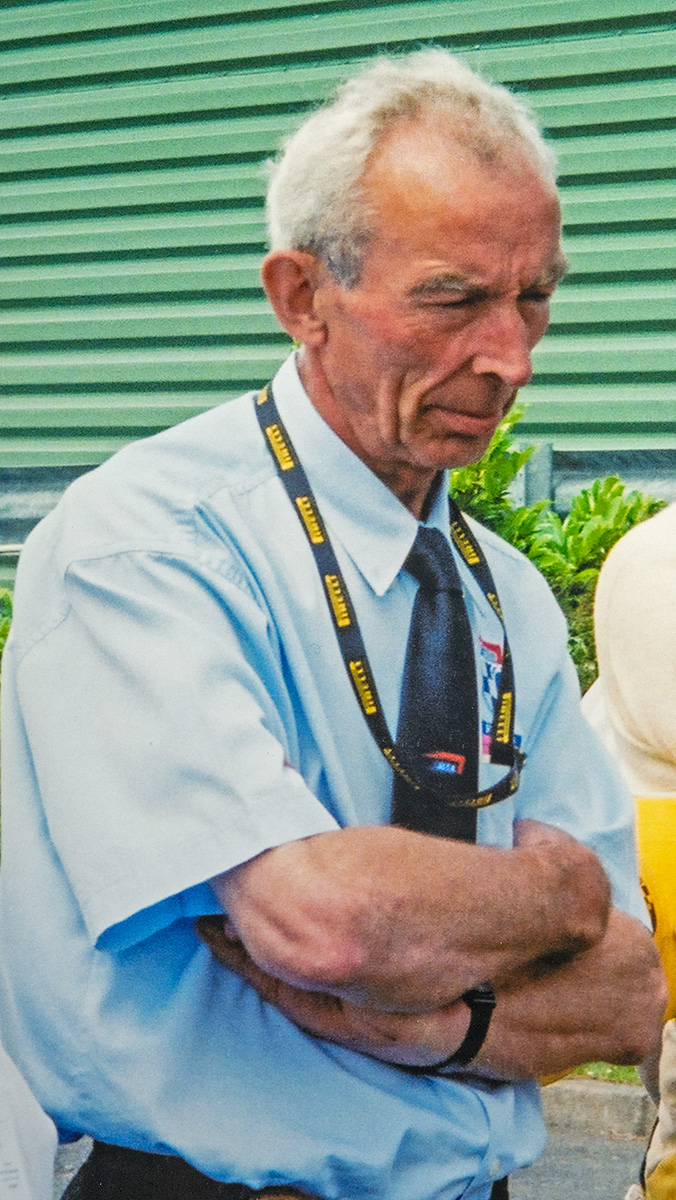 Rob sadly left us on 16th November, and he was around cars and motor racing for over 50 years. He worked in the family run Manor Garage in West Linton, which these days is run by his son, former saloon car racer, Andrew.
Rob had a real love for Classic race and rally cars. He was very knowledgeable, and helped the club when it came to formulating and policing the Classic regulations over a decade ago, and would attend drivers post season meetings. He served as a scrutineer at race meetings for around 20 years, as well as at Bo'ness hill climb for the last 10 years. He also officiated at Doune hillclimb, and at the Silverstone Classic meeting.  His rally scrutineering took him to the Jim Clark rally and to Charterhall. He also spent time in Northern Ireland working at the Craigantlet hill climb. Work would be an understatement as Rob really loved cars.
He entered races at Ingliston back in 1965, with a 997cc and 1071cc Mini Cooper S. But then he prepared his son's racing saloons for Ingliston and Knockhill.  Rob also went in more recent times and inspected classic competition cars for the MSA and FIA across the UK, to see if they complied with the Classic car International racing passport. He was also eligibility scrutineer for the Scottish Hillclimb and Sprint Championship.
He was always cheery and easy going, but he knew classic and historic cars in detail, and was fair in his judgements. Rob had a good sense of humour, and was always helpful with the scrutineering team, passing on his knowledge. He also helped train scrutineers who have come into the team, during the last 20 years. Everyone has a good memory of Rob, and he will be missed by the motor racing community.
He had an easy going nature, and it was a pleasure to have worked with him.
Rob is survived by wife Gill, son Andrew and daughter Caroline.
He was 76 when he left us, after battling illness in a quiet and determined way.
Kevin Pick