Raceworx Appointed as Cage Fitting Supplier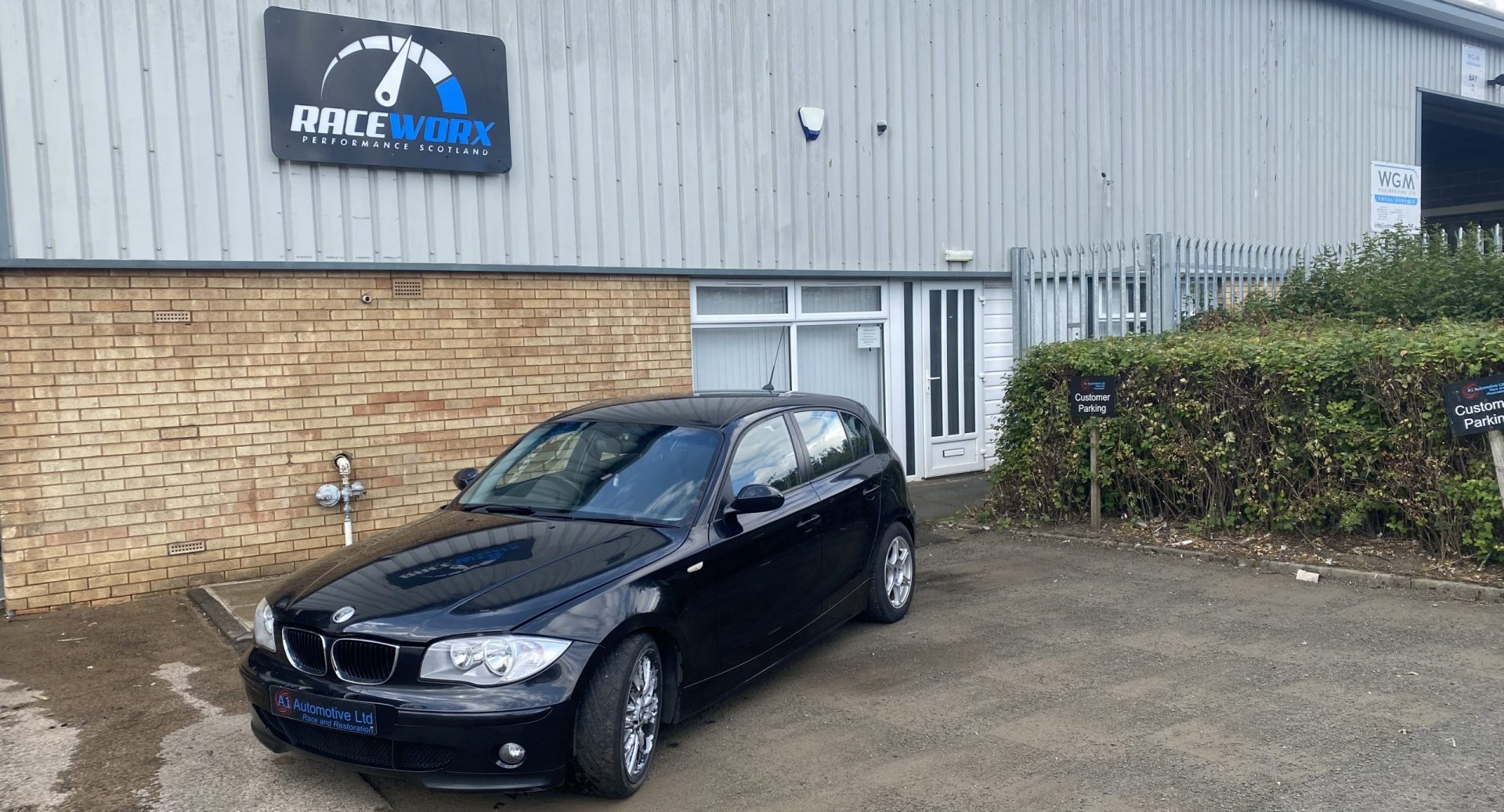 We are delighted to announce that Raceworx Performance Scotland have been appointed by Custom Cages and the SMRC, to be the official fitting agent for roll cages in the Scottish BMW Junior Championship.
Safety is of absolute importance in all forms of motor racing but especially so where junior drivers are concerned. Our new Junior BMW Championship will be permitted by the sports national governing body, Motorsport UK and will comply with their regulations for Junior Championships. This includes ensuring that the car is fitted with a roll cage that meets the FIA 'ROPS' specification for juniors and that this cage is fitted by a suitably qualified fitting agent.
Over the last few weeks, we have been working with established roll cage builders, Custom Cages, to engineer a roll cage for the BMW 116i (2004-2006) to the required standards for competition. At the same time, given Custom Cages are located in Daventry, it has been important to appoint a more local fitting agent for competitors. With this in mind, Raceworx senior technician and former SMRC Fiesta racer – George Orr – has been through his welding and fitting assessment with Custom Cages, which he unsurprisingly passed with flying colours! As such, we are very pleased that Raceworx Performance Scotland have been approved by Custom Cages to be the official fitting agents for the championship in Scotland.
Raceworx Performance Scotland – owned by British Touring Car race winner Aiden Moffat and his father Bob – is very well equipped to provide this fitting service for new junior drivers and teams. Their central belt location in Livingston, expansive workshop facilities and considerable motorsport expertise makes them the ideal partner to ensure all roll cages are safely and professionally fitted for championship drivers; who knows, aspiring junior racers may even get a tip or two off of Aiden! Ian Carter (Director at Raceworx) comments:
"Raceworx are delighted to have been appointed as the approved Custom Cages installer for this exciting new junior series, we look forward to working with The SMRC and the competitors to promote this new championship."
For further information on Raceworx, visit: https://raceworx.co.uk
Over the coming weeks, we will be releasing more information on purchasing build kits and booking your roll cage build slot. Remember, if you have not done so already, register your interest for our junior championship here to make sure you don't miss out on any of our updates.