President Announcement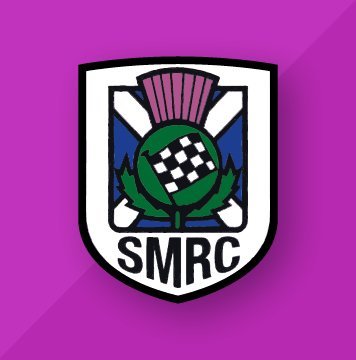 The Scottish Motor Racing Clubs annual Awards Ceremony took place in Edinburgh last night (17th November) at the Sheraton Grand Hotel & Spa.
During the evening – which celebrates Scotland's local, national and international successes in motor racing –  three time Le Mans 24 hour Winner and 2013 FIA World Endurance Champion, Allan McNish, announced, via a video link, that he would be stepping down as the clubs President. He announced that he would be handing over the clubs most prestigious role to, Ecurie Ecosse Patron and former SMRC Chairman, Hugh McCaig.
Allan said:  "It's been 10 years since I took over the presidency of the Scottish Motor Racing Club; a club that I am very fond of and one that I am very proud to have served. However, I feel the time is right to hand over the reins. Hugh has done so much for our sport over the past 40 years; he revived Ecurie Ecosse and gave me and so many other drivers, the opportunity to show what we could do and gain a career in the sport that we love. I know how much the Scottish Motor Racing Club means to Hugh and how much he has put into it, and that is why I know he will make the perfect president."
McCaig is a well-known and respected personality in the world of motorsport, both here in Scotland and further afield. He holds an impressive motorsport pedigree, having been successful in a number of different guises within the sport. He has played an integral role in the careers of some of Scotland's most successful drivers, having supported the likes of Allan McNish and David Leslie. He is also a Patron of Ecurie Ecosse, having been instrumental in reviving the brand in the 80s, culminating in winning the Group C2 World Championship. He later went onto become involved in the British Touring Car Championship, leading to championship victory with Vauxhall and John Cleland in 1995. Throughout this time, he has also dedicated his time to supporting the growth of the Scottish Motor Racing Club, having served on the board for 40 years and chaired the club twice in this time. In more recent years, he has also become a patron of the Jim Clark Trust.
The president role is the most prestigious role within the Scottish Motor Racing Club, having previously been undertaken by Scottish legends; Sir Jackie Stewart and Jim Clark. Commenting on his new appointment, Hugh McCaig said:
"It is a huge honour for me to accept the role of president for the Scottish Motor Racing Club and I am extremely humbled that Allan has asked me to take over from him. I would like to thank him for his services to the SMRC over the past 10 years and look forward to his continued inputs and support of the club going forward. This is a hugely important time for the Scottish Motor Racing Club as we move into a new era, with our first full-time employee and an ambitious development plan. I have been hugely fortunate to have enjoyed a continued involvement in motorsport across the world and I will look to use my experience, connections and knowledge to help the club evolve in 2019 and beyond."
Hugh will take on the presidency position with immediate effect, where he will play an integral role in ensuring that the legacy left to the club from the late John Romanes is utilised in a manner that will reflect the commitment – both personally and financially – that John Romanes made to the Scottish Motor Racing Club.