Michael Gascoigne – Obituary
Former SMRC Chairman and a former director of SMRC, Mike passed away 11 June 2021, aged 72. He had battled Alzheimer's from 2017 a year after he retired, and then cancer.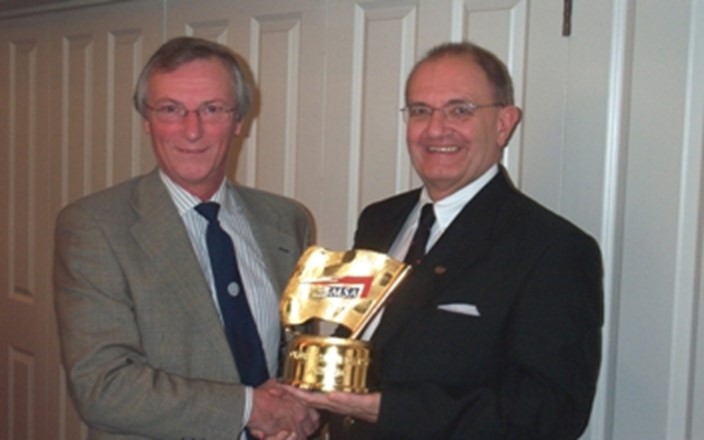 Mike was one of motorsports organisers and officials. He was a clerk of the course at Knockhill for many years, usually serving as operations Clerk for SMRC meetings, with his eye for detail being very useful. Mike served on the SMRC Committee for 17 years until 2012. He was an Edinburgh based lawyer and a quiet yet determined man, who loved motorsport.
He was also one of three founding members of the SMMC, Scottish Motorsports Marshals Club which started in 1972. This was a club for motor sport volunteers and created a data base to assist clubs who needed marshals. The club was officially founded in 1973 and led to a more 'professional' approach to on-event safety and training. They also acquired and built a rescue unit and ambulance. Mike served SMMC as Director, Treasurer and Secretary, and latterly Honorary President, throughout the club's development from instigation to current times. His enthusiasm was bolstered by his legal training, which enabled the club to create the structure that has enabled it to survive and prosper. It provides a service which we all take for granted – until something goes wrong.
He was educated at Fettes College in Edinburgh before entering university and onwards to pursue a highly successful legal career. Although we have much to thank Mike for there is one interesting non motorsport fact.  As a Prefect at Fettes College in Edinburgh, Mike had a 'fag'. No, not a Scottish cigarette, but an English derived term for a schoolboy servant, a more junior schoolboy who would run errands and carry out other duties as required by the more senior 'boys'. Mike's fag was one Tony Blair, former MP and PM !
He stared work as a solicitor in Edinburgh at Brodies WS after reading law at Aberdeen University.
He was the youngest person to be made a partner by the firm aged 24. He specialised in Agricultural law, and became a member of the Rural Affairs Committee of the Law Society. After Brodies, he went to Gillespie Macandrew as a partner, then consultant.
Mike was Chairman of the Royal Scottish Automobile Club from 1998 to 2000 and he was still Chairman of RSAC Motorsport when he died. In later years he served as a Director on the RSAC, and as Chair of the Scottish Rally organising committee.
He had three children and is survived by them, his second wife and brother.
Photograph shows Michael (left) receiving an award on behalf of the Royal Scottish Automobile Club from Allan Dean-Lewis of the MSA to mark the RSAC being a registered motor club for 100 years.
Kevin Pick
(Information from: KP, The Scotsman and Jaggy Bunnet)