Knockhill 31st October SMRC Race Reports
The Scottish Motor Racing Club held its final meeting of the year at Knockhill, but with a twist as the circuit was run in reverse direction. So it was anticlockwise racing for the drivers and to make matters more challenging, the track was damp and slippery after the mornings rain. All the championships were finally settled, bringing us some new champions, while Ross Dunn retained his title in the Scottish C1 Cup.
Scottish Mini Cooper Cup in Association with Project 21 Detailing, and supported by Yokohama + Scottish Mini Cooper S R53 Cup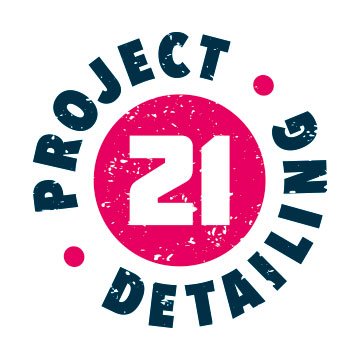 The Cooper Cup had three different race winners and a new champion!
MINI's opened with two championships starting together, but split on the grid. The Cooper S R53 cars stared ahead of the Cooper Cup cars.  Cooper S newcomer, Josh Hislop, took a fine pole position. Races 1 & 2 the Cooper S car of Andrew Lamont won both races. In race 1 early Cooper S leader – Jamie Blake – retired on lap 2 leaving Lamont out on his own. In race 2 Blake spun out of the lead on the final lap at the hairpin. This handed Lamont, who was around a second behind him, the win ahead of Josh Hislop.
The Mini Cooper Cup had three different winners after some hectic racing. Race 1 Neil Hose passed long-time leader Michael Weddell on lap 11 of 12. Weddell settled for 2nd and his first championship, as polesitter Chad Little fought back to 6th, having spun out of the lead on lap 1 and restarted. In 3rd was Dylan O'Donnell – he'd rarely been more than a couple of seconds behind the top 2, and he was followed by Craig Blake. Races 2 & 3 Weddell didn't appear. In race 2 Neil Hose led until lap 4 then dropped to 3rd as Craig Blake took over. He held off Hose and Dylan O'Donnell to win, after some nose to tail battling in mid race. Race 3 only features Cooper cars, with the top 6 finishers reversed on the grid. From 2nd row of the grid Chad Little stormed into the lead by the first corner, but he spun half way round the lap, handing Dylan O'Donnell the lead.  Little recovered well from 4th to lead by lap 6, and race away to win. O'Donnell and Neil Hose battled over 2nd. Then Hose had a big off finishing up in the rectocell barriers at the hairpin, as the last lap started. Into 3rd came Gordon Long who was 5th on lap 1, got to 2nd on lap 2  then dropped to 4th late on, before Hose crashed handing him a podium finish. Craig Blake was half a second behind in 4TH.
2021 MINI Cooper Cup Champion – Michael Weddell
2021 Newcomers Cup Winner – Chris Cockburn
2021 Cooper S Cup Winner – Jamie Blake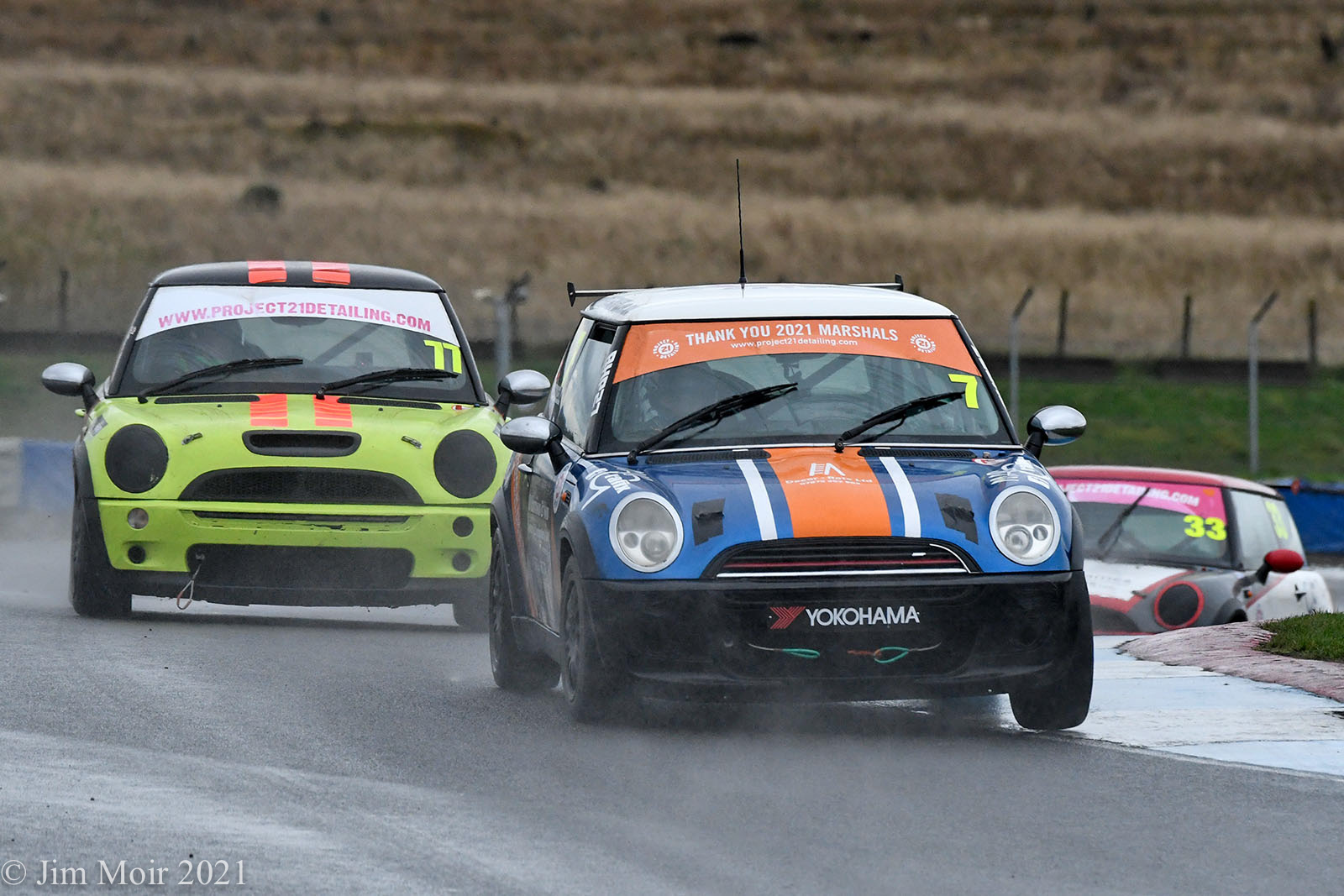 Scottish Citroen C1 Cup 
In Association with the Scottish Motor Trade Association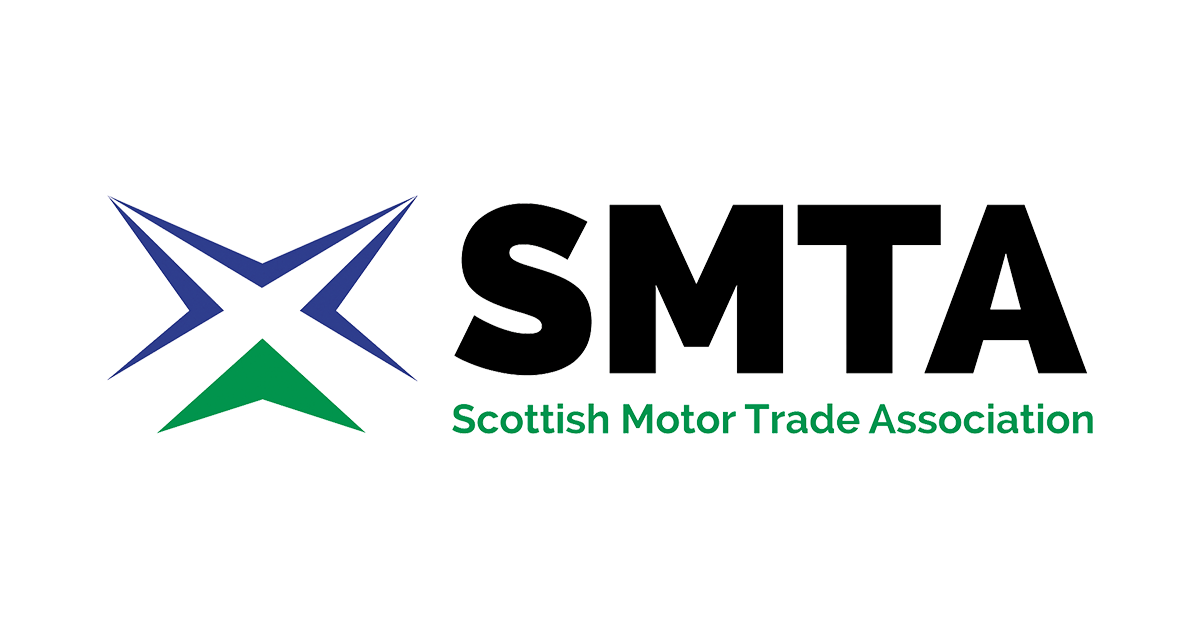 The C1s saw Rookie Sam Corson, who raced in esports last year, get a fine brace of wins. Race 1 he was under non- stop pressure from the start. Kyle Nisbet passed him on lap 3 and held the lead through a safety car period until lap 6, when Corson dived past at the hairpin to regain the lead. The race was red flagged two laps later as 3 cars were off at the chicane, and two were stuck across the track. Corson led home, Nisbet, Ryan Smith and defending champion Ross Dunn, with 1.4 seconds covering the top 4. Colin Main came in 5th a second later. Race 2 started with Kyle Nisbet leading. To retain his title Ross Dunn had to finish ahead of Dan Martin, who stated 16th after a dnf in race 1. Sam Corson took the lead on lap 2 from Kyle Nisbet who dropped back. Corson held off Ryan Smith and Colin Main before breaking clear late on to take a fine win. Nisbet took 2nd from Calum Conway, as Ross Dunn ran a close 4th and retained the championship. Dan Martin put in an heroic drive to go from 16th to 5th in 10 laps, but Dunn was still out of reach. Kyle Nisbet finished 6th sitting on Martin's tail. All cars had their headlamps on for this race as it was getting pretty gloomy!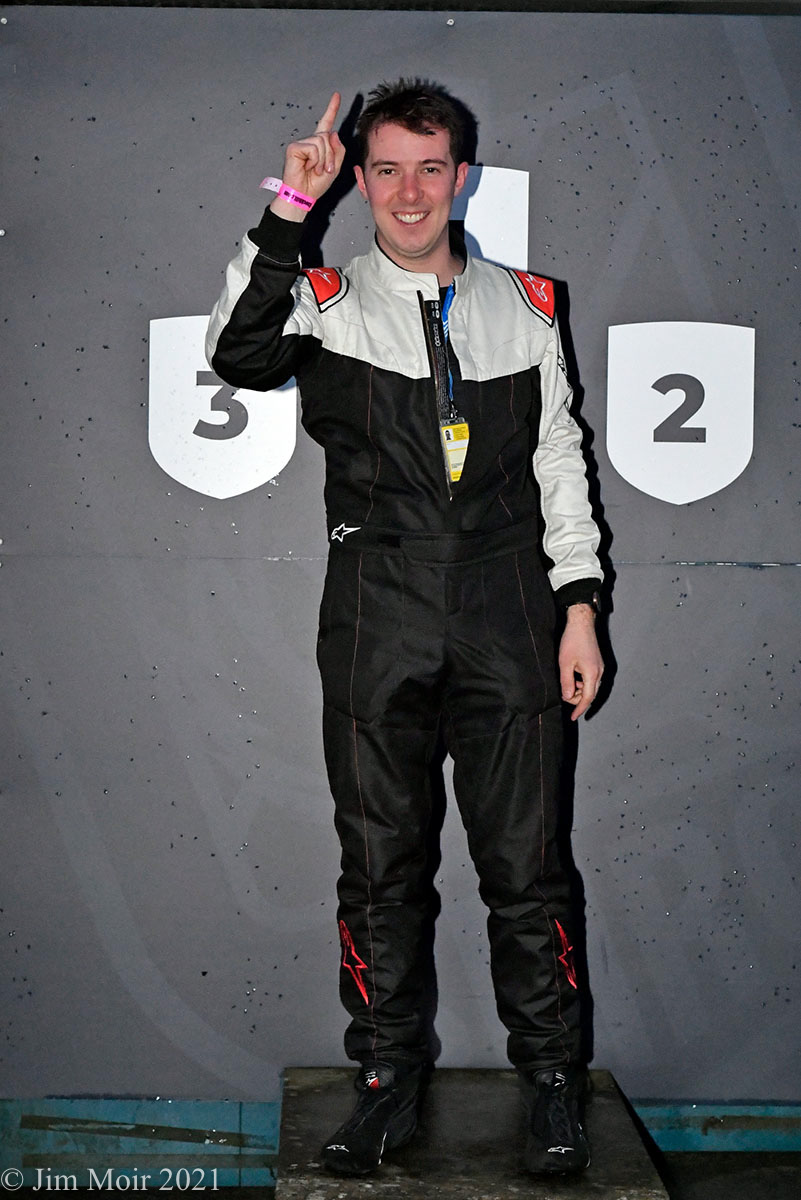 Scottish Classic Saloons and Sportscar Championship 
In Association with The Edinburgh Watch Company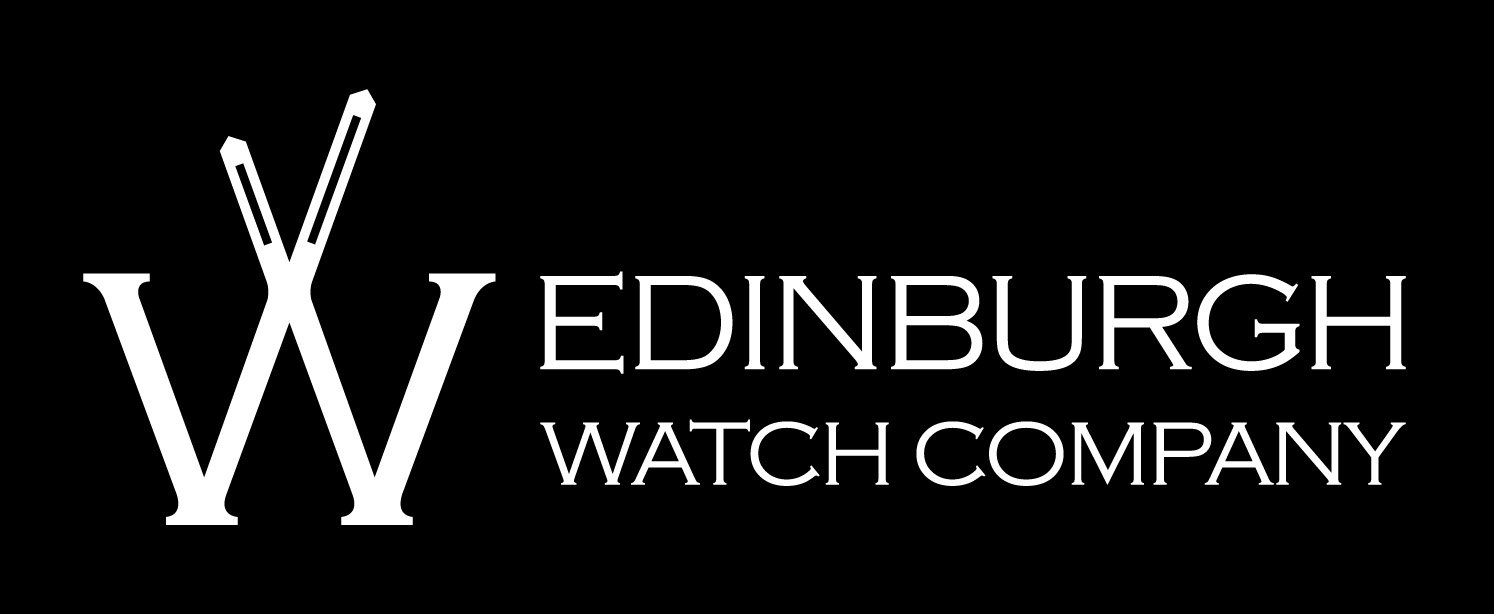 Classics had plenty of variety, with numerous classes and good racing. Race 1 John Kinmond led from pole in his Rover SD1. Shonny Paterson took his TR8 sportscar into 2nd passing the fast starting Porsche 911 of Adam Bernard on lap 2. He benefitted from a safety car period, and took the lead a lap after racing resumed, powering past the Rover as the exited the hairpin. He was never headed despite another safety car period. While Andrew Graham brought another TR8 into 3rd for an all V8 podium, as he outbraked Bernard with a lap to go. Kinmond's solid 2nd gave him the Classics Championship for the first time. Oly Mortimer his closest championship rival, had retired his MK1 Fiesta after being shunted in the rear by an MX5. Shonny Paterson said, ' That was fantastic though hairy at times, trying to slow down for the hairpin. John looked a bit tail happy, and I love driving in the wet. '
In race 2 John Kinmond again led from the start from Bernard and Peterson. But Paterson demoted the 911 of Bernard at the first corner and chased after Kinmond. They ran nose to tail for a couple of laps before the Rover slid exiting the hairpin. Paterson's TR8 nipped past and pulled clear down Railway straight, holding on for a brace of wins. Kinmond kept 2nd despite a late challenge from Philip Russell's BMW 3 series, which had been 4th on lap 1, and scrapped with Bernard's 911 early on. Bernard had a moment and down dropped towards the back mid race, then recovered to 8th. Into 5th after a good run was Charles Cope in his Golf GTi. He'd hung onto Andrew Graham's TR8 early on before the V8 car stretched away on the straights, on its way to 4th. Alasdair Baptie won class A in his Fiat X1/9, finishing 6th after passing Kieron Baillie's Lotus 7 early on. Oly Mortimer started 17th and last but moved up from the back to finish 2nd in class A and 11th. Oly took the Championship runner up spot with these points. Duncan O'Neill took the race 1 XR2 class win, but Nicola Campbell won the class in race 2, as three XR2s scrapped away. Philip Russell was awarded the Edinburgh Watch Company driver of the day award.
2021 Scottish Classics Overall & Class E Champion – John Kinmond
2021 Class A Champion – Oly Mortimer
2021 Class B Champion – Charles Cope
2021 Class D Champion – Adam Kinmond
2021 Class F Champion – Philip Russell
2021 XR2 Champion – Duncan O'Neill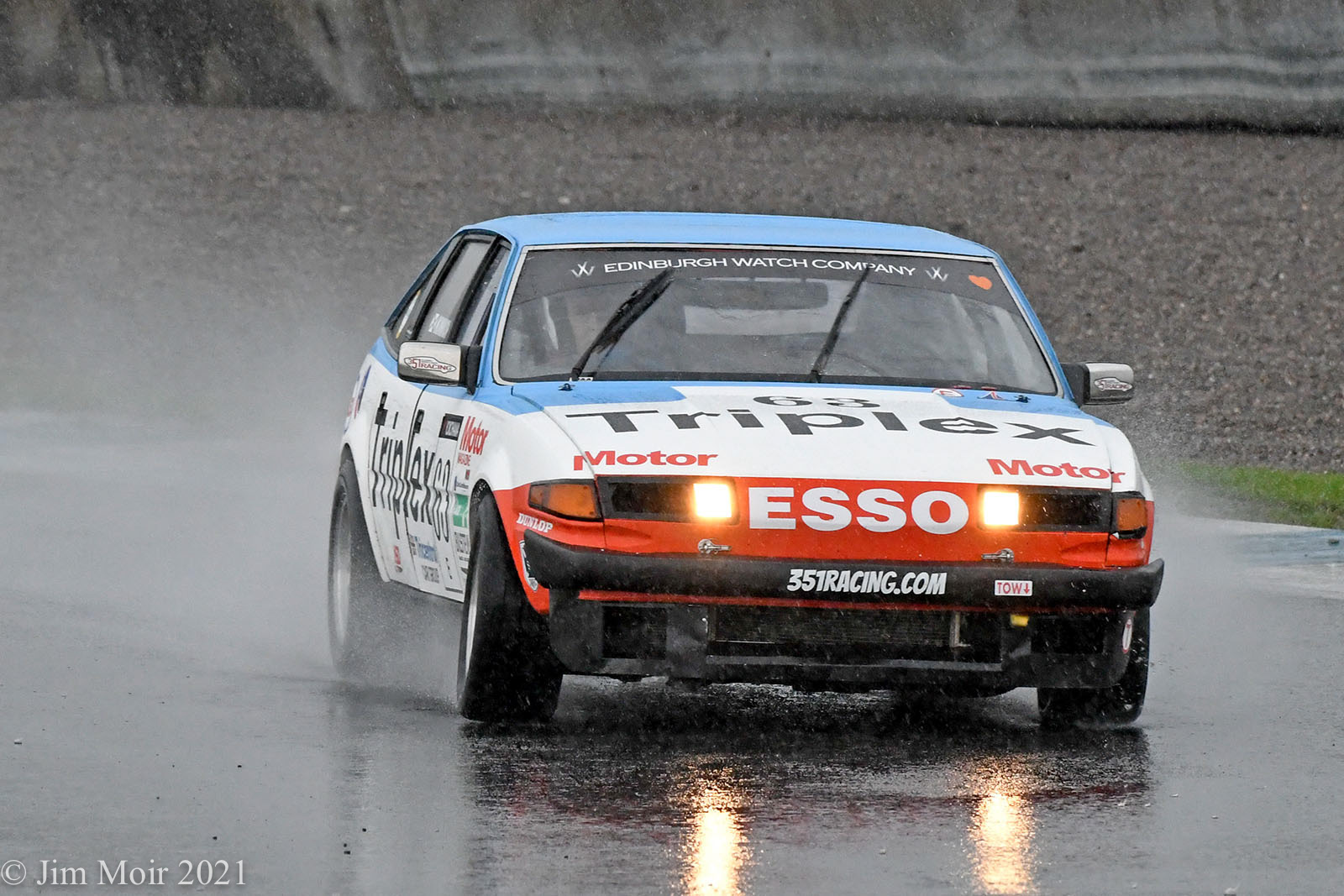 Scottish Fiesta ST Cup 
In Association with Intimation Space and supported by Yokohama Tyres

The Fiesta ST Cup was dominated by 3 Guest drivers. Oly Mortimer the former Scottish Mini Cooper and Cooper S champion took two dominant wins, in his first ST races since 2010. Race 1 second place went to returning 2013 Fiesta ST Champion George Orr, who hadn't raced since 2014 had an off on lap 1, dropped from 2nd to 4th then retook 2nd from Mark Dickson mid race. On lap 8 Dickson dropped back and pitted a lap later. Orr was hassled by Mini JCW national racer Liam Larbert. But Larbert lost 3rd on the final lap to new champion Steven Gray. Stephen Ward took 5th after running 8th in the early laps. Race 2 Mortimer again got clear early on, and it was another impressive drive from Oly.  George Orr sat in 2nd with Larbert on his bumper from lap 4. But an earlier safety car period due to 3 cars being off together into the hairpin gravel trap, would affect the results. Post race Larbert was disqualified for overtaking under the Safety Car. This promoted Steven Gray to 3rd overall. He'd passed Simon Smail mid race to follow the 3 guest drivers home.  Though Smail stayed close to Gray and kept ahead of Stephen Ward, who closed right up late on.
2021 Fiesta ST Champion – Steven Gray
2021 Fiesta Challenge Champion – Mark Dickson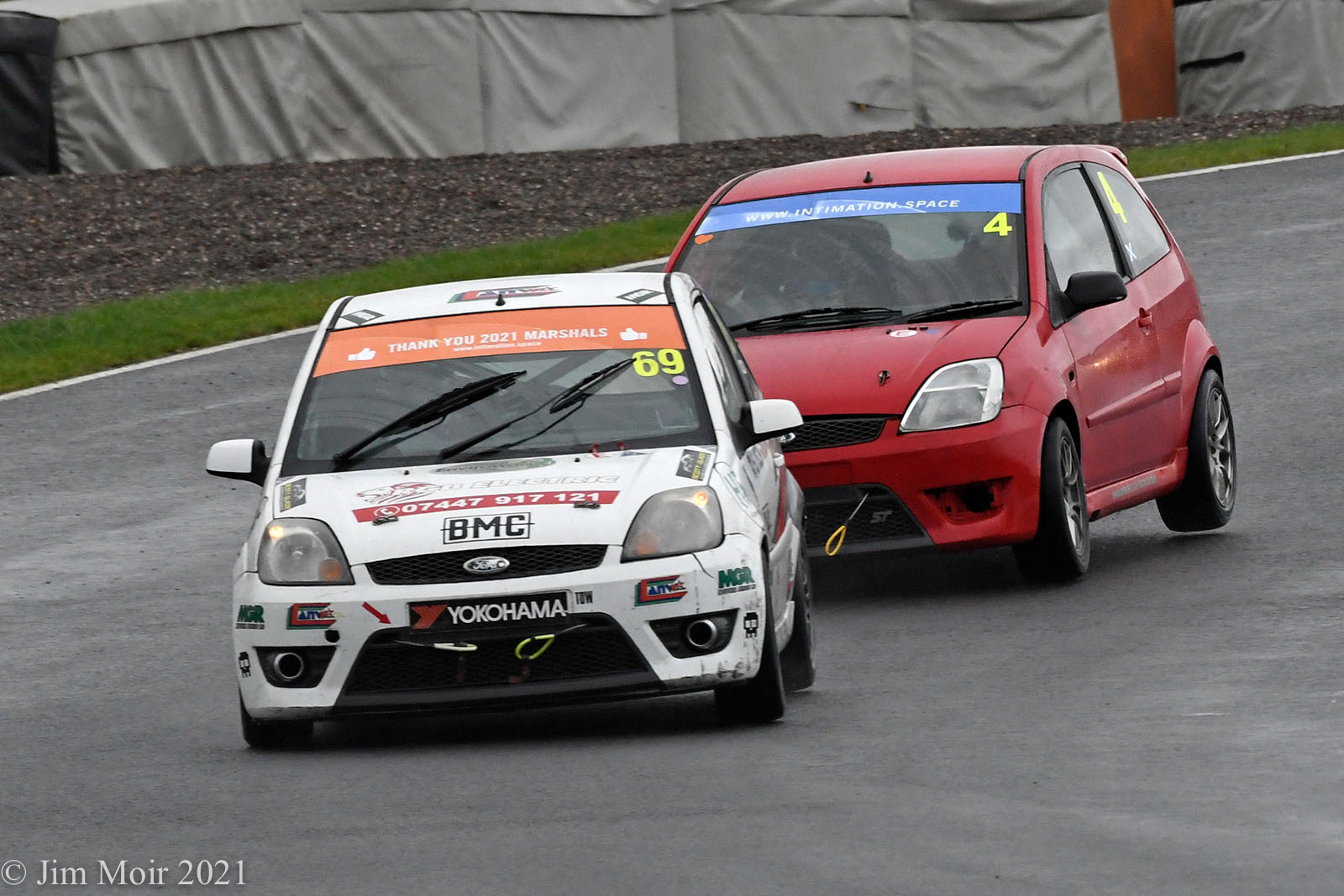 Marshals Thank You
SMRC championship sponsors all supported a final race meeting thank you to the marshals. Cars had sunstrips or graphic panels saying, ' Thank you 2021 Marshals'. Rory Bryant, SMRC Development Manager said, 'As always marshals keep our drivers safe and the race meeting running smoothly. We wanted to dedicate a thank you to the team of marshals. After a difficult year for the marshalling community, we were very pleased that our championship sponsors all decided to have special graphics made up for the final meeting, to say thank you. '
Kevin Pick
Director SMRC