Ignition Festival Glasgow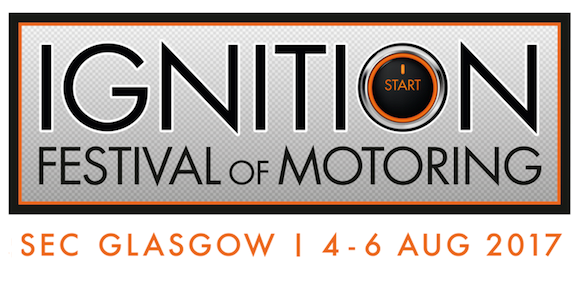 STAND OUT CARS INCLUDE FERRARI DINO, VAUXHALL CHEVETTE HSR, LANCIA STRATOS, ASTON MARTIN DB11 AND MANY MORE
With only 5 days to go until IGNITION Festival of Motoring kicks off Scotland's biggest automotive weekend of the year, the festival have announced their full track line-up, allowing fans to preview exactly which cars will be on showcase from 4-6 August at Glasgow's SEC.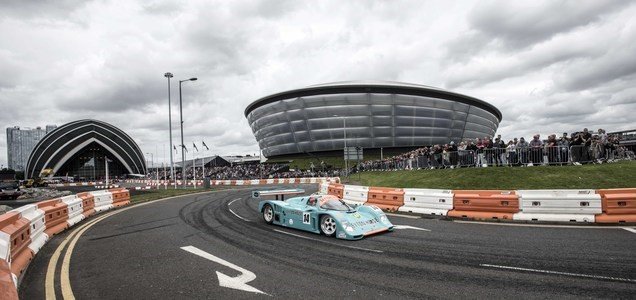 Shows range from F1 Grid, Rally Gods, Motorsport, Extreme, Supercar, Ferrari Parades, Hot Rods and more, with a massive selection for car enthusiasts to choose from. Full track line-up and timetable can be found at www.ignitionfestival.co.uk/2017-features/street-circuit-line-up-1.
With over 100 cars to choose from, some of the top attractions of the weekend will be:
·Ferrari Dino – appearing in the Formula One Bumper Parade – originally built for the Formula One World Championship of 1958, the Ferrari 246 was both the first V6-engined car to win a Formula One Grand Prix and the last front-engined to win a Formula One Grand Prix, plus won a World Championship for Mike Hawthorn.
·Audi Quattro SWB E2 – appearing in the Rally Parade – the first rally car to take advantage of the ability to use four-wheel drives in competition racing, the Quattro won competition after competition. So successful was the original car, subsequent four wheel drive Audis were badged "quattro".
·Lancia Stratos – appearing in the Rally Gods Parade – one of the many highlights of the Rally Gods show will be the appearance of the Lancia Stratos, winner of the World Championship in 1974, 1975 and 1976. Beginning a new era in rallying, the Stratos was the first car designed from scratch for these competitions.
·Aston Martin DB11 – appearing in the Supercar Parade – one of the more recent cars on show, the DB11 debuted in 2016 as the first model launched in Aston Martin's second century plan.
·Lamborghini Diablo SV – appearing in the Classic Supercar Parade – the first Lamborghini to attain a top speed over 200 miles per hour, the Diablo (Spanish for devil) will be well worth seeing; Jeremy Clarkson described the car as designed "solely to be the biggest head-turner in the world".
Ignition Festival fans have an endless amount of supercars, hot rods and rally cars to choose from over the weekend and a full timetable of track shows can be found at www.ignitionfestival.co.uk/2017-features/street-circuit-line-up-1.
The full track line-up is just one of the bumper attractions at this year's Ignition Festival of Motoring which returns with an eclectic line-up of cars, bikes, stunts and much more.
Building on the success of 2016's inaugural event, IGNITION 2017 – Scotland's biggest automotive showcase – will celebrate all things motoring with a specially constructed street circuit giving fans the unique opportunity to get up close to the sights, sounds and smells of everything from rally, Formula 1 and supercars to classic cars and motorbikes.
This year's event will pay homage to Scotland's rich rally heritage by uniting some of the sports' most famous icons. Boasting an impressive six World Rally Championships between them, legends Ari Vatanen, Miki Biasion, Timo Salonen, Markku Alen and Stig Blomqvist will bring their championship winning cars to the streets of Glasgow for an unmissable rally spectacle.
Other racing talent on the star-studded bill include five-time British Rally Champion Jimmy McRae and three-time BTCC winner Gordon Shedden, who'll be joined by F1 presenter Lee McKenzie reporting live from the street circuit.
New additions for 2017 include an outdoor Ride and Drive Zone, offering motor enthusiasts the chance to test their skills on a range of driving experiences, as well as an indoor arcade which will host an array of games and experiences to cater for the whole family.
Other notable features include: 70 Years of Ferrari – a tribute to the history and legacy of the famous prancing horse; a supercar grid to rival any, featuring Lamborghinis, Porsches, McLarens, Mustangs, Mercedes and more; the return of the Japspeed Drift Team, a huge hit with fans at last year's event; world renowned stunt performers Terry Grant and Kevin Carmichael, plus the Broke FMX display team; a celebration of Ecurie Ecosse machinery old and new, 60 years on from their famous Le Mans victory; plus, hundreds of exhibitors showcasing the latest releases with the opportunity for visitors to buy their next car or bike at the event.
Tickets for IGNITION 2017 are available from the festival website with prices to suit every pocket. Single tickets start at just £27.50 (pre-booked) for full day entry to the show and only £15 for a late entry single ticket from 2pm. A single ticket plus morning or afternoon grandstand seat costs £40, while a family day ticket for two adults and up to three children costs just £70.
THE IGNITE Club ticket at £129 is the ultimate VIP experience offering exclusive access to the IGNITE Club Paddock and grandstand, both conveniently located trackside and close to the private IGNITE club bar where lunch and driver Q&A's are included.
A full breakdown of ticket types, prices and event news can be found at www.ignitionfestival.co.uk/tickets .
Editor's notes:
Brand Events UK: IGNITION Festival of Motoring is organised and operated by Brand Events. Since its formation in 1999, Brand Events has launched some of the UK's most popular consumer events including The London Classic Car Show, Top Gear Live, the CarFest festivals for BBC Children in Need and the recently launched Fast and Furious Live. Brand Events is widely regarded as the most successful innovator in consumer events and exhibitions with a number of industry accolades in recognition.
IGNITION Press Office
Alasdair Wallace | 0141 204 7970 | 07866101290 | alasdair@materialmc.co.uk
Nadine Walker | 0141 204 7970 | 07964909694 | nadine@materialmc.co.uk