70 Years of SMRC
The year 2020 will mark the 70th anniversary of the founding of Scottish Motor Racing Club.
It was late in 1949 that a group of Scots enthusiasts led by Tom Leggat from Edinburgh and Norman Lithgow, a rally driver with an HRG sportscar, helped found a club that really started the ball rolling to get motor racing started in Scotland. They bravely tackled Edinburgh City Council with the suggestion that they hold a sprint meeting along the promenade, that stretched from Granton near Edinburgh, along to Cramond, and this ball was kicked into the Lord Provost of Edinburgh's Committee, where it disappeared never to be heard of again. The club had also attempted to get permission to run a race round what is called the Radical Road round the Kings Park in Edinburgh beside Holyrood Palace, but that was soon hit on the head
However they were not finished, as they had eyed the old Grangemouth airport, but that particular idea was lobbed about between the local council and the Air Ministry who still owned the site. The SMRC committee gave up on that one too, when they never received any reply.
As a result the first actual race meeting in Scotland took place in October 1950 at Winfield by a group of motor clubs, that formed the Winfield Joint Committee. Only two races were held there before they moved to Charterhall in the borders.
Meanwhile  SMRC still worked hard to find their own site and approached Kirkcaldy town council, about holding a race meeting on the pathways throughout Beveridge Park in the centre of town.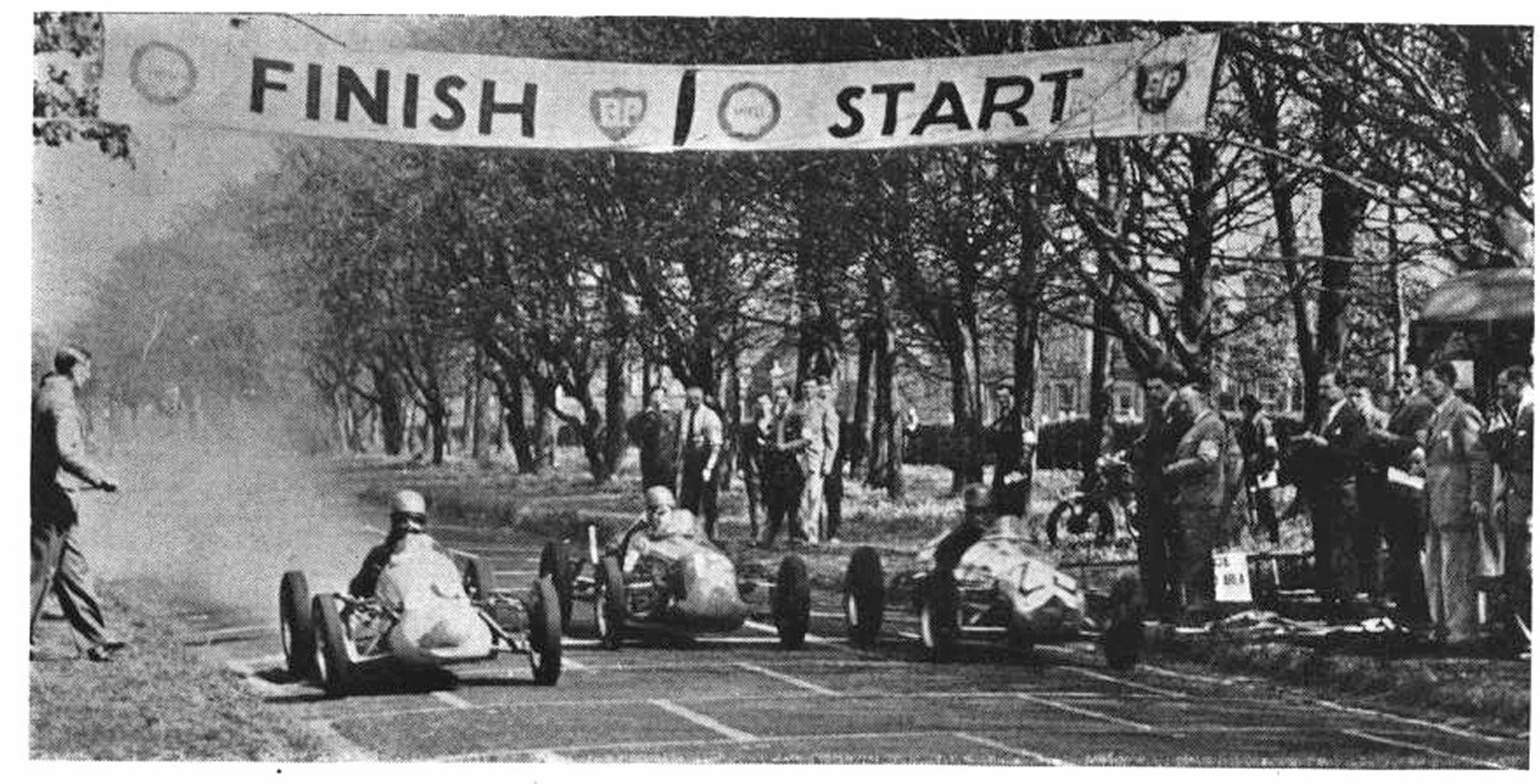 The Club's idea was to try and get something that was like a road circuit, rather than a flat airfield, and to their delight Kirkcaldy Council came back and gave permission, and two meetings were held.
The races were purely for 500cc Formula 3 cars as the roadway was closer to 20 feet wide than 30 feet, which meant the cars ran 2 -2 on the grid and even then overtaking was near impossible. One of the great stars at the meetings was Charlie Headland who, on his second attempt, launched his Erskine Staride into the bushes which did not endear him to the park keeper. The Scottish star driver at the time was Ninian Sanderson, with his early Cooper-JAP the "yellow peril" and went on to win Le Mans for Ecurie Ecosse. Another starter at Beveridge Park was a young timber merchant called Ken Tyrrell who found fame with his Grand Prix cars.
After Beveridge Park and with the rise of Charterhall organised by the Winfield Joint Committee, the Scottish Motor Racing Club wound down their activities to find a circuit, and in fact virtually closed down. However they wisely kept paying the company dues so that later, when a new club came along to challenge the Winfield Joint Committee, the Border Motor Racing Club,  with Ian Scott Watson pushing behind the scenes, change was about to come. BMRC ran one or two meetings before Charterhall was closed at the end of the 1964 season, and then Scott Watson and John Romanes found Ingliston.  Scott Watson approached Tom Leggat and it was agreed that Border Motor Racing Club would take over the name Scottish Motor Racing Club, and it has kept that title ever since. In turn Tom Leggat became Clerk of the Course for the early Ingliston meetings.
Ingliston circuit was in the Royal Highland Showground, by Edinburgh Airport, and opened in April 1965. It was lengthened in 1968. Its early meetings were supported by the likes of Jim Clark. The circuit had a grandstand holding 5000 which was situated at the start finish area, known as Arena. SMRC ran race meetings there until it closed in 1995. A tight 1.03 mile circuit with buildings and barriers, it was always well supported by drivers.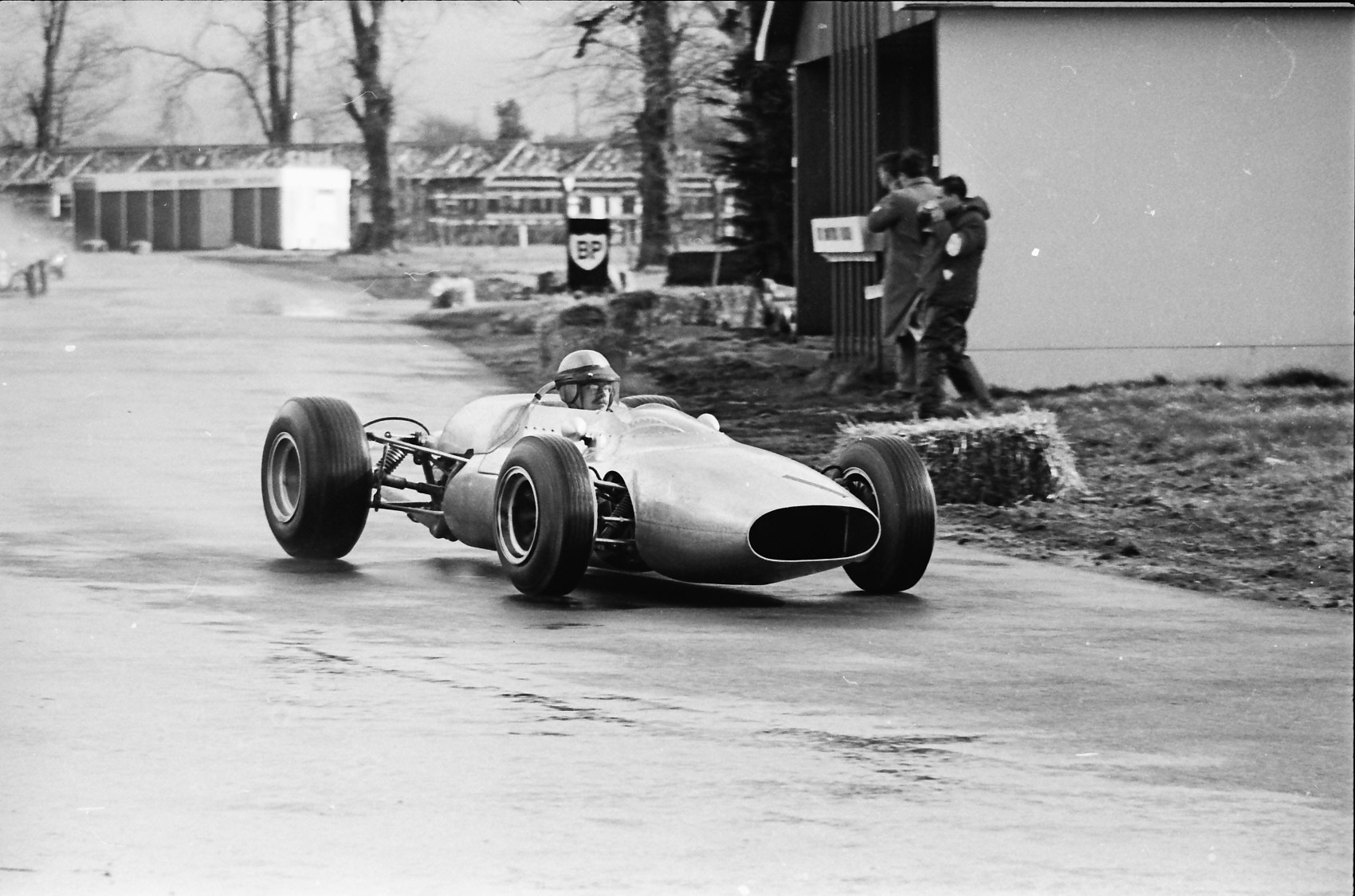 Knockhill opened in Fife back in1974, and SMRC moved to run meetings there from the mid 90s, and has continued to do so to the present day. Scottish Championships covering Saloons, Sportscars and Single seaters have come and gone during that time. Formula Ford is still with us having started here in the early 70s.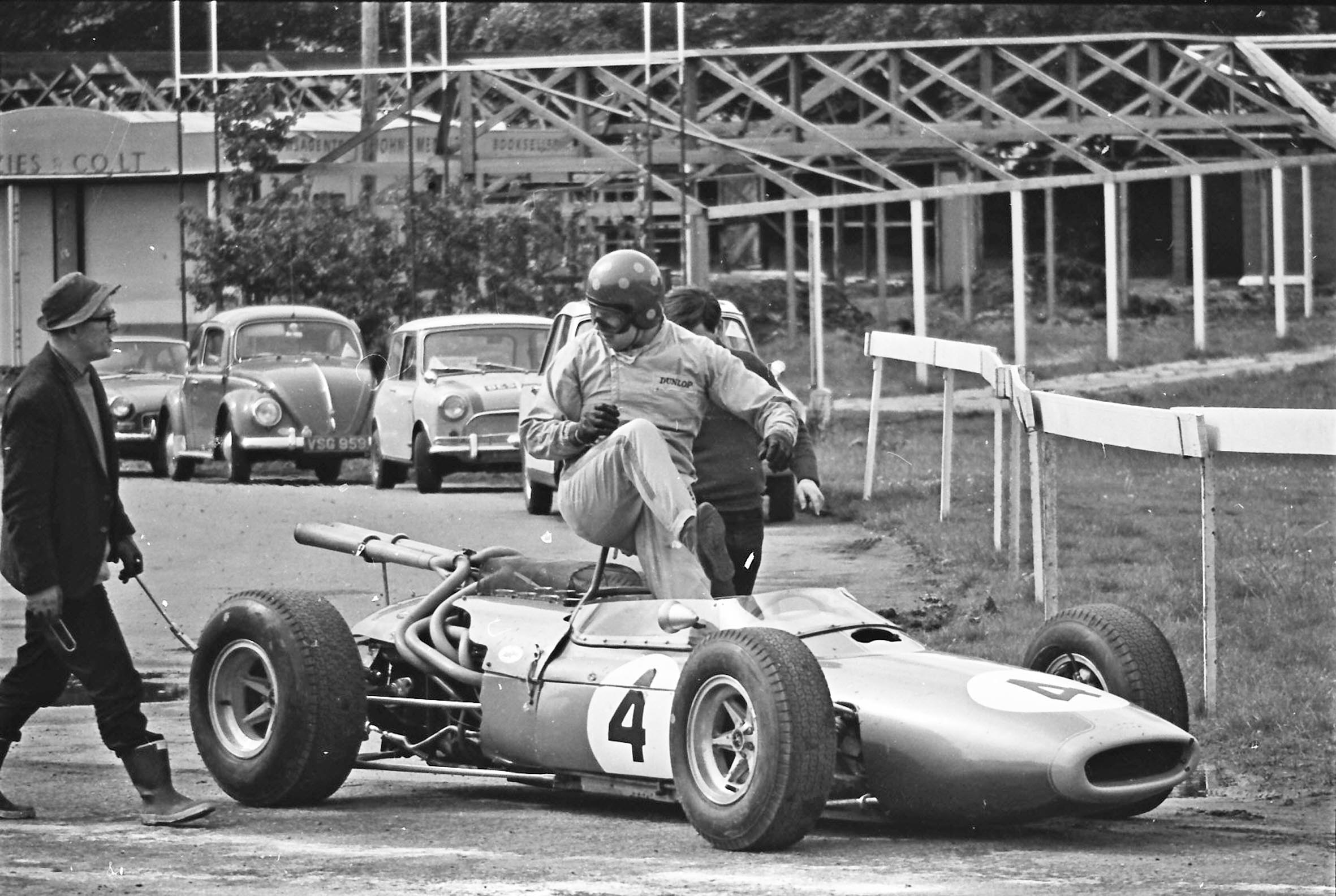 The SMRC Club presidents are few. From double F1 World Champion Jim Clark, then F1 Legend and 3 times Champion Sir Jackie Stewart. They were followed by 3 times Le Mans winner Allan McNish. Currently it is Ecurie Eccosse patron Hugh McCaig who is president. Honorary members include former F1 star and winner of 13 GPs David Coulthard, who raced at Ingliston in FF, 3 times Indy 500 winner Dario Franchitti, double BTC champion John Cleland and 3 times Le Mans winner and F1 driver Allan McNish.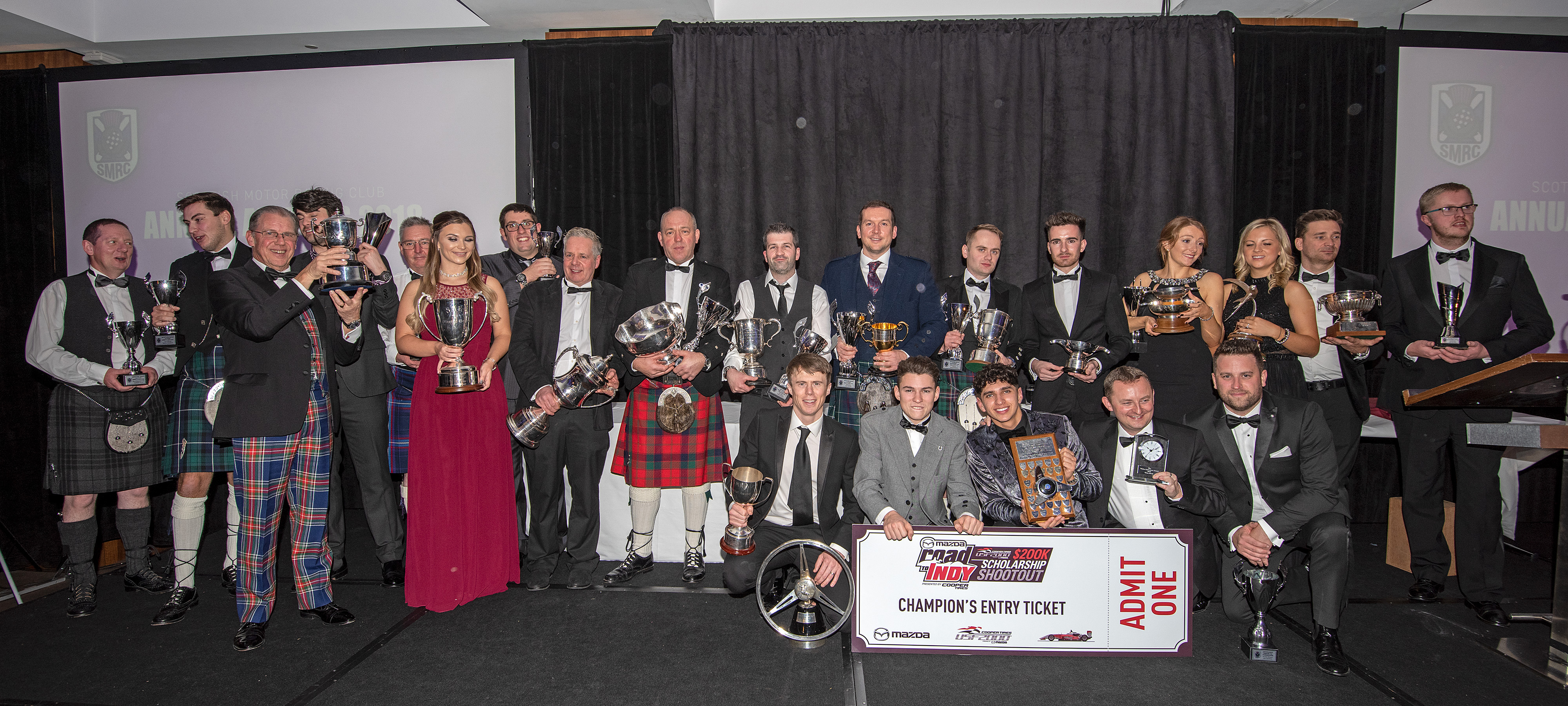 The club has organised many star studied awards ceremonies, where once a year that seasons champions are honoured, and special awards are given to both leading and deserving drivers. Trophies include one from the late King Housain of Jordan.  Whilst the John Romanes Swift, a prestigious trophy, has been awarded to drivers such multi Indycar Champion  Dario Franchitti. After many years in Edinburgh, the club moved the ceremony to Glasgow in late November, for 2019's awards.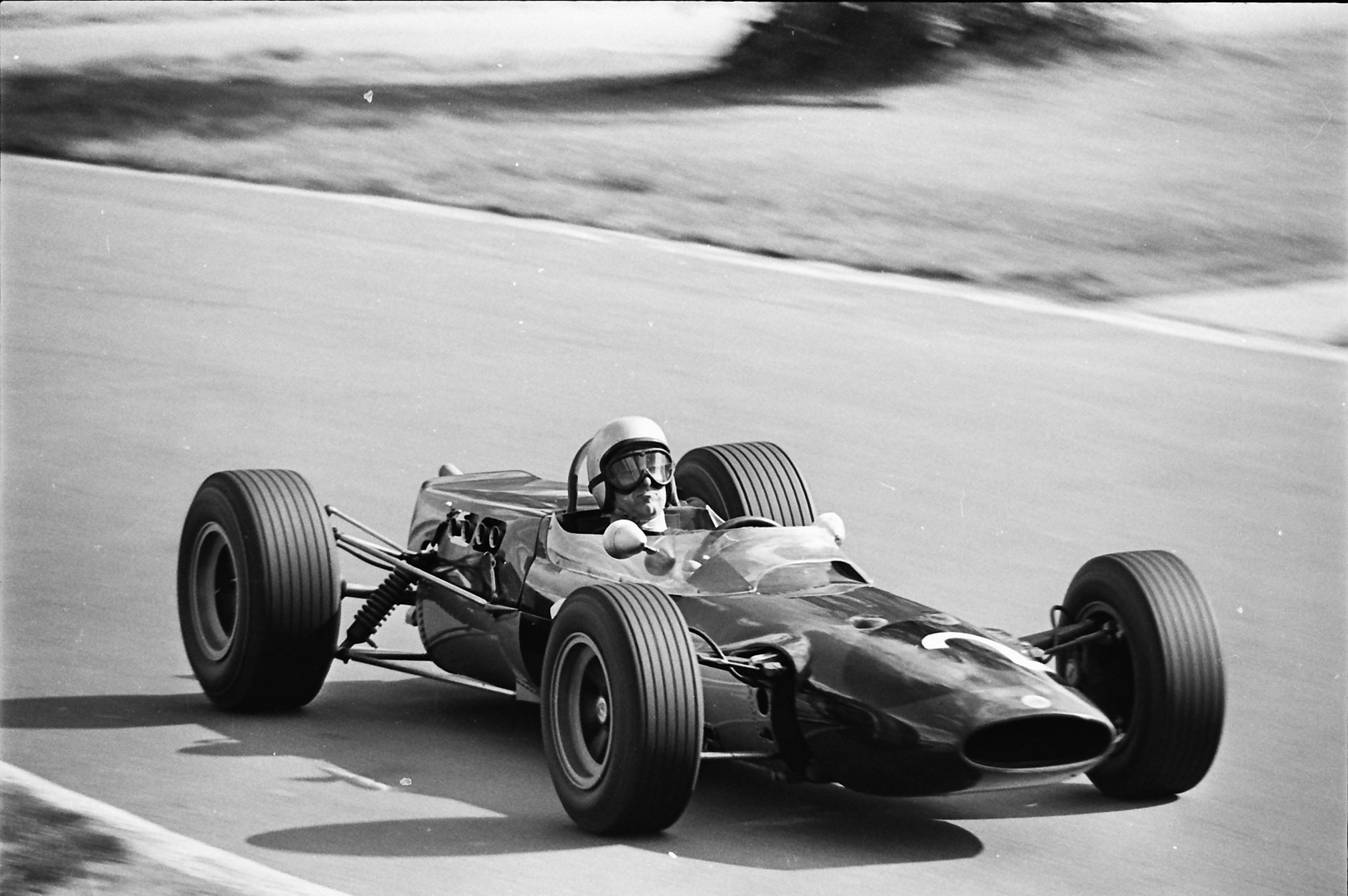 The SMRC is always looking to develop motorsport and has taken Championships to 'away rounds' at circuits in England for many years, to give drivers more experience. It has also run young driver initiatives, initiated newcomer classes, and still runs one of a few Ladies Cups in motorsport within the Scottish Mini Cooper Cup. New in 2019 was a Championship aimed at novice drivers, the Citroen C1 Cup, as well as the move into ESports. The club also purchased a race simulator to help in its well developed driver coaching programme. It has launched many driver careers, and several current British and World Touring Car Drivers have raced in SMRC events in their early careers, including 3 times BTC Champion Gordon Shedden.
Graham Gauld / Kevin Pick