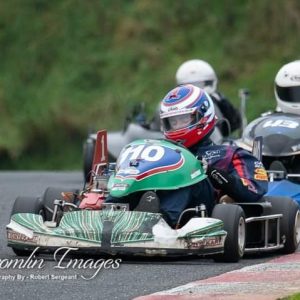 Driver Profile
#65
Jack Irvine
Driver Bio
My name is Jack Irvine, I live in Carrickfergus Northern Ireland
I began racing at the age of 8 in cadet karts winning the MRCI 500 Kirkistown winter series and runner up in the NIKA championship at the age of 10. Also winning the T plate and southern Ireland Tullyallen kart championship. After moving up to mini max karts, I competed in both North and South of Ireland championships winning the southern Ireland championship 2 years in a row.
Due to my height I skipped a year racing but still attended races with my younger brother Kyle who competes in the cadet class and helping him out on the day.
I then decided to race 125cc gearbox superkarts with a lay down style seat that suited my height. I won the ulster karting championship in my first year becoming the youngest person to win this championship. I raced the British GP at Donington and competed at Knockhill in the superkarts as a round of the British and Northern Ireland championship which was a great experience running in the top 3 on my first attempt at the British championships.
Covid then struck and there was no racing for 12 + months as I had planned to compete in the Scottish mini series, we could not travel or test. But now it's all go and Gerry from performance tec has my car prepared and I am ready for this season in Scotland.
Driver Gallery
Want to drive in this championship?
Make the dream come true. Contact our championship representative to find out how.
Find Out More