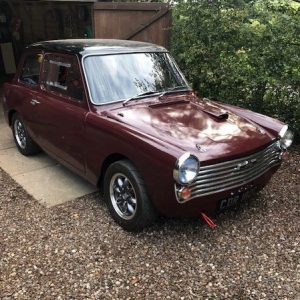 Driver Profile
#40
Ian Morton
Driver Bio
Started motorsports in late 1970's with a Kawasaki KX125 scrambler. Then hill climbing and sprints in 1990's. Started circuit racing in 2005 at Knockhill in a blue MG Midget now in a the capable hands of Michael Longstaffe.
Built an Austin A40 Farina race car in my Lock Up more recently and tested it in 2020 with a few races. In 2022 it has been prepared by me for the season. The car is a 1965 MK2 Farina with a 1360cc A-series race engine by Keith Calver on a Weber IDA carb, 4 speed Quaife gearbox, A-frame on rear axle (leaf springs) and double wishbone front setup with vented discs. All similar to my earlier MG MIdget running gear.
Want to drive in this championship?
Make the dream come true. Contact our championship representative to find out how.
Find Out More