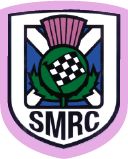 Become a member of the SMRC
Enjoy the range of benefits the SMRC has to offer drivers, marshals and other members
Find out more
---
About the Scottish C1 Cup
The Scottish Motor Racing Club are excited to announce that 2019 will mark the inaugural season for the Scottish C1 Cup.
The Scottish C1 Cup, backed by the Scottish Motor Trade Association (SMTA), aims to bring back budget Motorsport to Scotland.  While the Citroen C1 may not be the fastest car, the races promise to be close and competitive, allowing drivers to display a vast array of race craft not often shown in higher speed competition.
This Cup will give our members the opportunity to not only buy their very own car and all safety gear required to race, but also to run a competitive car for an entire season for less than £6500 for the first year!  The cost of running for a second season would typically be under £2000.  The first year costs will cover the build of your own car, your race entries, getting a race licence and everything else needed to take part in the competition.  It doesn't matter if you just passed your ARDs test or consider yourself to be a seasoned veteran, everyone is welcome to take part!
The Cup itself will take place over 6 weekends throughout the year and will run as part of our existing SMRC events.  Each round will consist of 2 x 10 lap sprint races with the emphasis being on close, clean and competitive racing.  Driving standards will be closely monitored with the Cup having its own internal licence system to ensure that everyone is racing fairly.  All of this allows those racing on a smaller budget to still take part and compete in a competitive sprint format championship.
Additionally, you can also race with the C1 Racing Club, which hosts endurance races in many exciting locations in both UK and abroad, from Croft to Spa!  More information can be found here.
Technical Regulations for the Scottish C1 Cup are not yet available however they will be identical to the existing C1 Racing Club's technical regulations. Feel free to have a look at them here.
---
Race for less than £6,500
Acquire A Citroen C1 Race Car
To take part in The Scottish C1 Cup it is necessary to buy or rent a Citroën C1 race car. You can either build one for less than £3,500 including a roll cage and all the necessary equipment needed to race, or directly purchase one from racecardirect.com, but this option would be more expensive. There are also an number of teams that will have cars available to rent for our inaugural season.
Approx. £3,500
Get yourself a Competition Licence
You also need to take your ARDs test. Further details can be found directly from Knockhill.
Approx. £375
Buying 
you
necessary Raceware
You can buy your racewear online at Turner Autosport. The safety equipment needed to race included: Approved Helmet, HANs device, racing suit, pair of boots and gloves. The club have negotiated a deal with Demon tweeks contact us for further information
From £779
Become an SMRC Racing Member
You will then need to become a Racing Member of the Scottish Motor Racing Club and also register for the Scottish C1 Cup. Once that's all done you can finally enter a meeting!
£1,350 – Including 6 Meetings
The only tyre that will be available to run in the Scottish C1 Cup will be Nangkang AS1. We estimate that you will need a minimum 90L of fuel to complete a season
Approx. £370
The Total Cost for year one is estimated to be no more than £6,500.
Please Note that this is an approximate cost that may vary.
---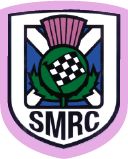 Become a member of the SMRC
Enjoy the range of benefits the SMRC has to offer drivers, marshals and other members
Find out more