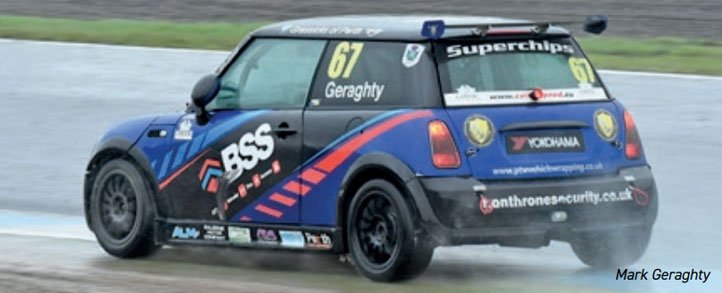 This Cup is only open to drivers new to racing cars (in their 1st or 2nd season).
In 2017 Mark Geraghty won this cup and was well ahead by the last meeting. He won 10 of the 23 rounds but didn't win the class until round 5. Then motored away, even though he had two dnfs, but crucially Mark had 19 podium finishes in 21 rounds. Runner up Dominic Wheatley had a great start to the Cup, winning 3 of the first 4 rounds and taking 5 podiums in the first 5 races. But then a few lower scores and two dnfs, plus increased competition, saw him not win again until round 18. In total Dominic had 5 class wins. Third overall was John Duncan, he had two class wins but 16 podiums and 3 dnfs. 4th overall, Michael Weddell, had 6 wins and they came at two meetings. He had 12 podiums and two dnfs. Craig Blake took 5th and Ross Wilkinson 6th, both were consistent but had a couple of dnfs.
In 2017 there were 12 newcomers compared to 2016 when there were 14, but that was the highest number for 3 years. In 2015 there were 11 and the Cup went to Morgan Murray, while in 2016 Daniel O'Donnell was the winner as he beat Robbie Dalgleish and Dominic Wheatley. There are plenty of talented drivers racing Minis and the Newcomers Cup provides an excellent stepping stone.
Points: 1. Mark Geraghty (446) 2. Dominic Wheatley (383) 3. John Duncan (372)