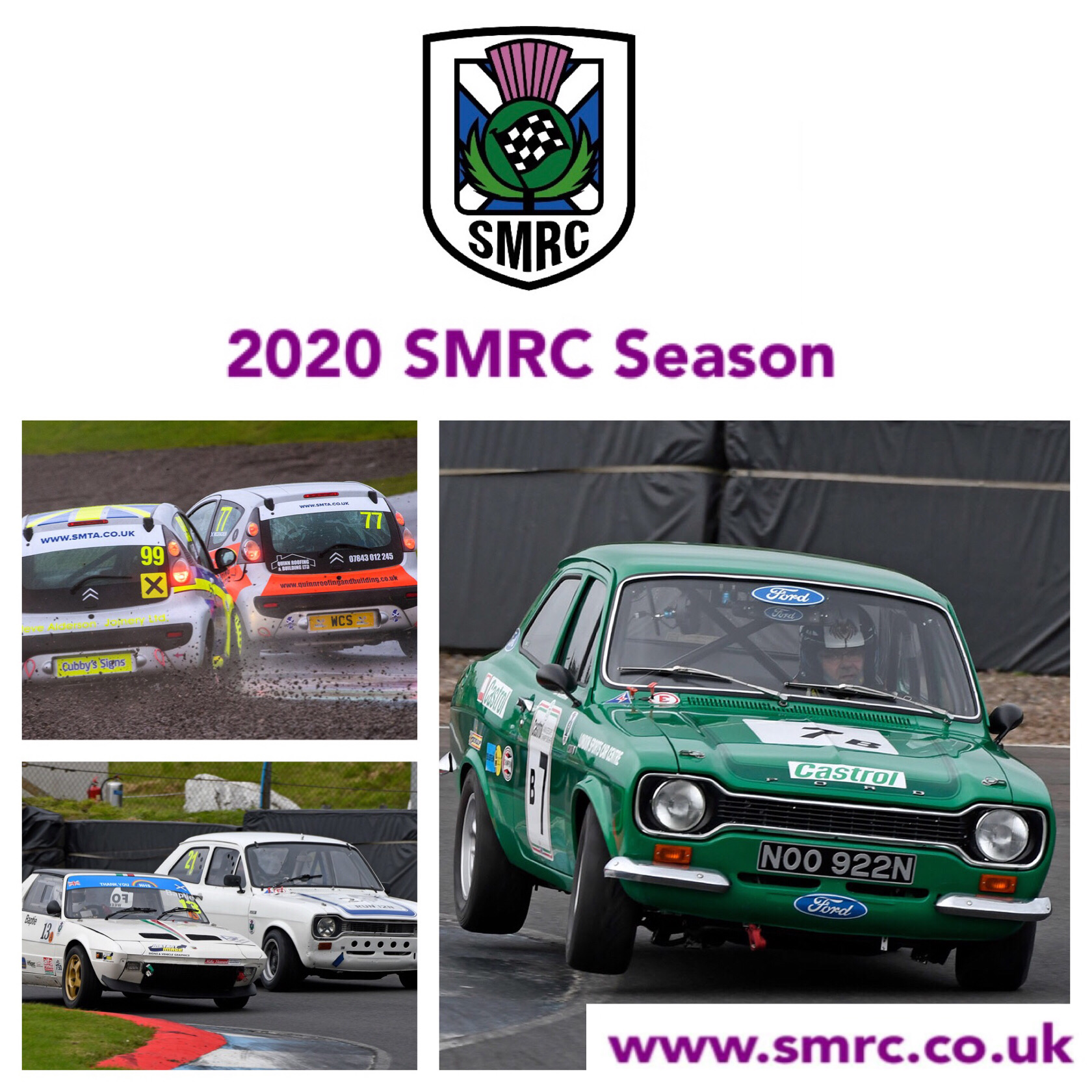 In this episode of the 'SMRC Paddock Pass Podcast', host Andy Alston along with Glenn Alcock and Tom Denham look back at all the action in Round 1 of the 2020 SMRC Season on the 12th of September.
After an 11 month wait, due to Covid-19, we finally returned to track in style with the Scottish Mini Cooper Cup, Scottish Classic Sports and Saloons, Scottish Fiesta ST Cup, Scottish C1 Cup and Scottish Legends Cars Championship. They were some very large grids and action packed races. Get the reaction of the key players from each championship with exclusive interviews from the circuit and drivers insights from Tom Denham and Glenn Alcock.
With no spectators currently allowed, this is your go to place to enjoy the racing from the comfort of your home. We hope that we make you feel like you were there giving all these drivers the support they very gratefully appreciate.
As always – stay safe and we hope to welcome you back to the track soon.
The SMRC Team