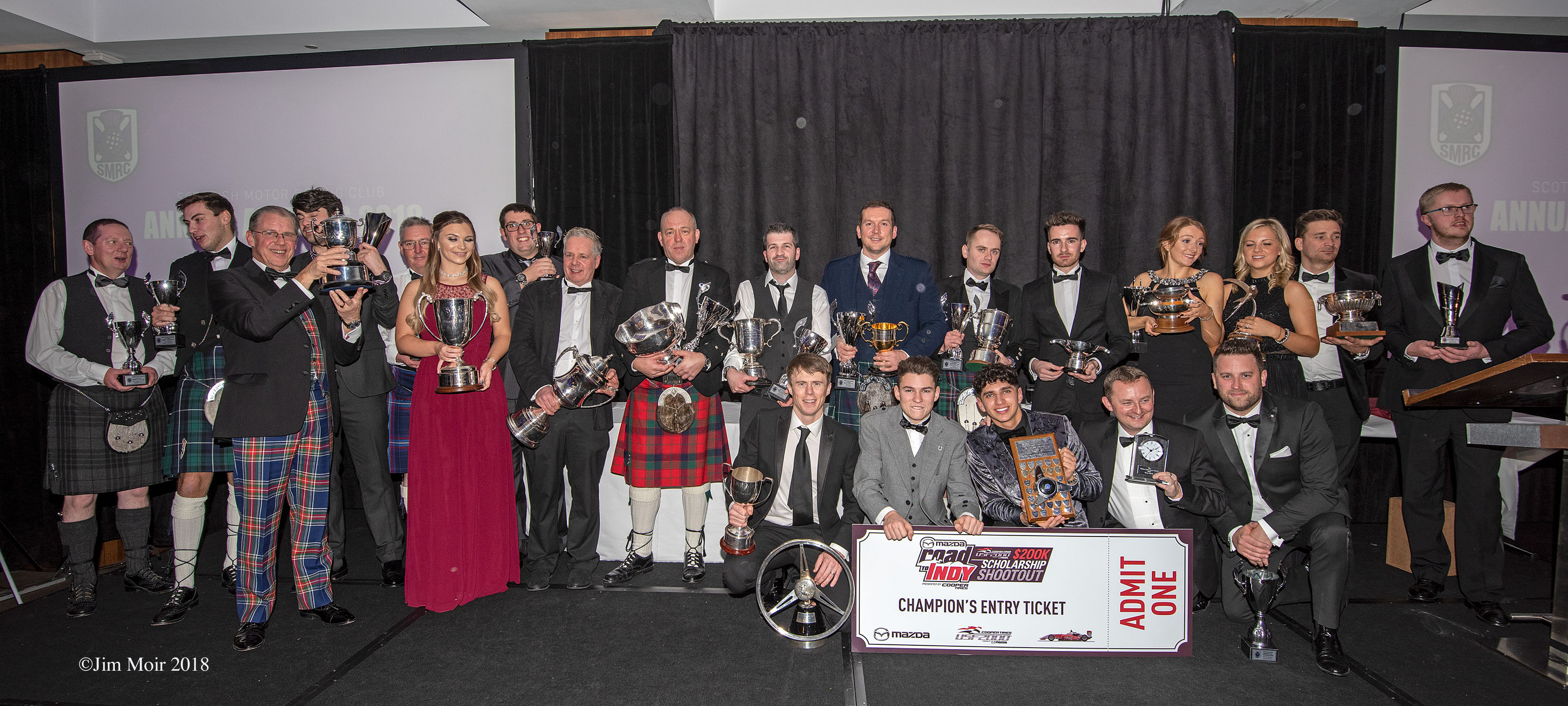 2019 SMRC Awards Dinner
23 November, Radisson Blu, Glasgow
The 2019 SMRC Awards Dinner will take place on Saturday 23rd November at a new venue and city. For the first time in the club's history, the annual awards dinner will take place in Glasgow, in the stylish Radisson Blu Hotel – on Argyle Street.
The prestigious annual awards dinner has traditionally always been held in Edinburgh where in recent years it has taken place in the Sheraton Grand Hotel. However, following a survey of members in 2018 and subsequent consultations, the SMRC board opted to buck the trend and switch to a new location for 2019.
BTCC pundit, Paul O'Neil, will return to host the awards.  As well as presenting our champions and top finishers with their awards, guests will be treated to some live action on the night as we host the first ever SMRC Esports Final (watch out for an announcement on this shortly!).
SMRC Business Development Manager, Rory Bryant, commented:
"The Sheraton has been a great venue for us in recent years. However, our consultation with the membership highlighted that there is desire for a change, and we felt now is the right time to take our awards dinner to a new venue and city. There will be some slight changes to the normal format and we're working on some ideas to liven things up a bit!" 
Tickets will be priced at £70 per person and include reception drinks, a three-course meal plus tea and coffee.
You can book your tickets here.