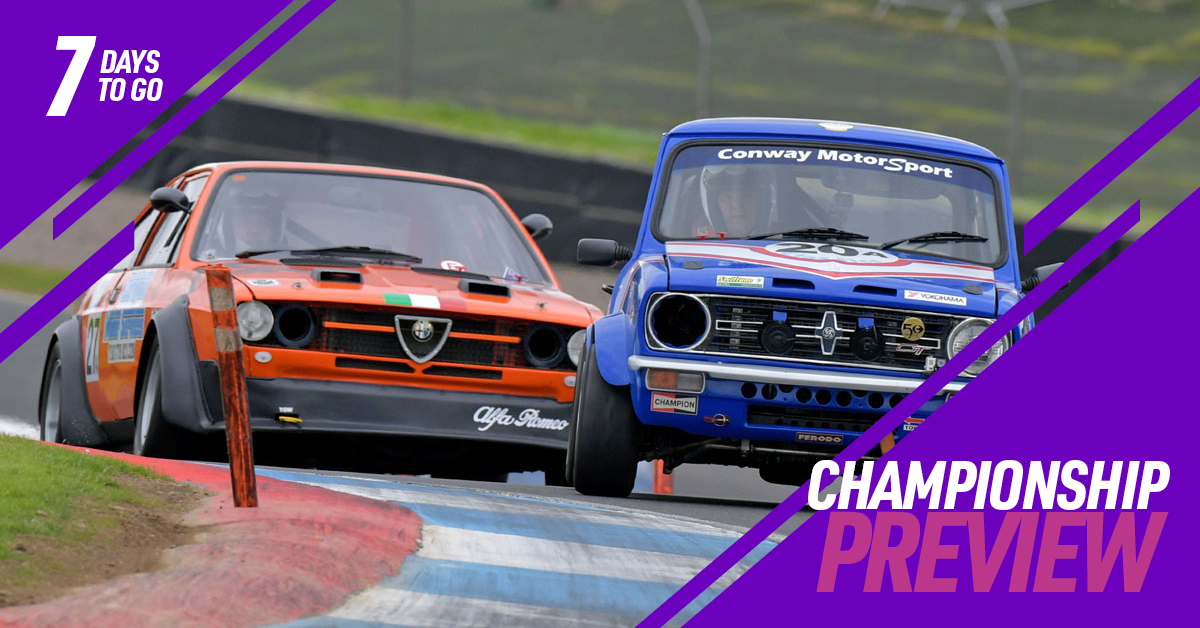 September Race Meeting Preview
This race meeting marks the penultimate round of the 2019 season and as such, the pressure is mounting on all drivers involved in the championship battles! It also sees us return to the reverse direction format for the first time since May, which adds some further unpredictability and excitement into the mix.
Most of our outright championships look like they are going to go down to the wire in September, with particularly close rivalries in the Celtic Speed MINI Cooper Cup – where just two points separate championship rivals Robbie Dalgleish and Michael Weddell – and the SMTA C1 Cup where just 6 points separate the battle between Ryan Smith and Finlay Brunton for honours in the new championships inaugural year.
Elsewhere, things are looking a little more comfortable in Formula Ford where Jordan Gronkowski needs just another 4 points to put the championship out of reach of his closest rival, Neil Broome.
This meeting also sees the welcomed return of Formula Junior to Knockhill; these mid engine'd historic single seaters – built between 1958 and 1963 – are sure to bring some added nostalgia to the race meeting!
You can buy your tickets via the following link (If you're an SMRC member, don't forget to use your special discount code to get your tickets for a heavily discounted £6:  HERE
See you on Sunday for what's set to be another action-packed race weekend!