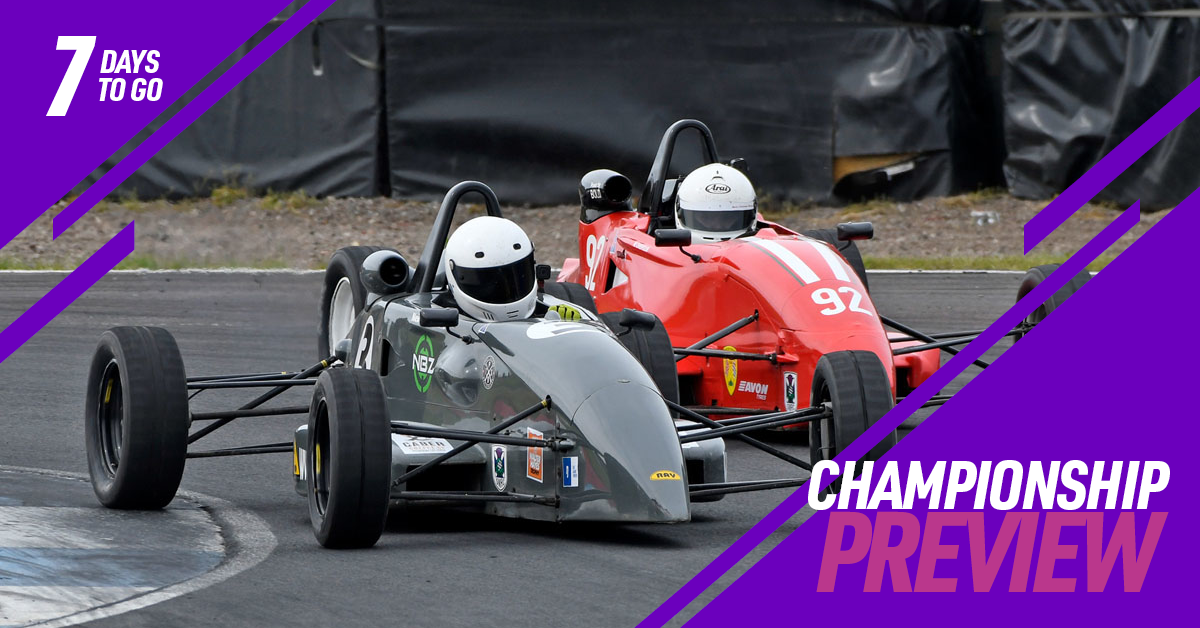 July Race Meeting Preview
This July event is set to be an absolute cracker; with visiting championships, a special 50 Years of Formula Ford celebration, karting demo's, our first ever 'Ladies Day' as well as action from all the usual Scottish championship races!
For most of our regular championships this weekend features a triple header event, meaning there will be even more on track action to enjoy at this race meeting. As we move into the second half of the season, many of the championship battles are starting to heat up and this meeting could prove pivotal.
In our Celtic Speed Scottish MINI Cooper Cup, Robbie Dalgleish has proved to be a dominant force so far this season having taken an impressive 9/12 wins so far. But he's away racing in the National MINI's this weekend, blowing the championship battle wide open! Elsewhere, at the top of the Scottish Legends Championship, a desperately close three-way fight is emerging between John Paterson, David Newall and Steven McGill who are all covered by just 35 points.
Notably, this meeting will play host to the prestigious David Leslie Trophy for Formula Ford; the annual race that commemorates one of Scotland's greatest racing drivers and mentors. This year, the event carries even more weight as 2019 marks 50 Years of the Scottish Formula Ford Championship. Don't miss the public grid walk for Formula Ford at 13:30 which will enable you to get out on the track and up close with the cars and drivers before they go into battle.
New for this race meeting is the addition of the British Superkarts Championship; these spectacular machines are set to provide some great entertainment. Will we see the lap record tumble, when the Division 1 250/450cc karts take to the track?! We also welcome the Golfmech Global GT Lights series to this event, who will be joining our Saloon and Sports Championship. Powered by a 600cc Yamaha motorbike engine, these high revving prototypes will be a welcomed addition to our versatile saloon and sports grid.
In addition to the racing action; this meeting plays host to our first ever 'Ladies Day' event, which – in conjunction with Knockhill – is offering 50 pre-registered women the opportunity to get behind the scenes tours to find out how they can start their very own motorsport journey.
Finally, East of Scotland Kart Club are also joining us for this meeting to showcase their activities. Make sure you pay a visit to their display by the kart track and watch out for their live demo – from some of their young racers – on the main track during the lunch break!