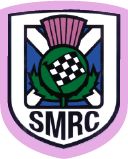 Become a member of the SMRC
Enjoy the range of benefits the SMRC has to offer drivers, marshals and other members
Find out more
SCOTTISH MOTORSPORT OPEN DAY, 20 January, Knockhill Racing Circuit
Did you know you can go motor racing in Scotland? Come visit to find out how!
Our team are going to be at Knockhill Racing Circuit on Sunday the 20th January to welcome anyone who has an interest in going motor racing in 2019.
Here you will have the opportunity to join one of our club drivers on track for a thrilling passenger ride around the undulating Knockhill circuit, in anything from a Mini Cooper Cup Car to a Westfied kit car. There will also be high paced on track demonstrations from the Scottish Legends Cars and Formula Ford championships.
In addition, you will have the opportunity to meet the drivers, teams and club coaches to find out how you can get involved yourself in the fun filled, adrenaline packed, racing scene, here in Scotland.
The event is free to attend. To get involved, simply:
Register your interest with us below
Arrive at Knockhill Racing Circuit anytime between 11am and 3pm
Visit Scottish Motor Racing Club awning – which will be positioned in the middle of the main paddock – where you will be able to:

Sign up for a free passenger ride
Pick up one of our championship brochures
See some of the 2019 competition cars up close
Meet club representatives, coaches, drivers and teams to find out how you can get your own racing journey started
If you'd like to attend this unique day and learn more about how you can get started in motorsport yourself, then simply register below. We'll be releasing further details on the cars coming over the next week – stay tuned to our social media channel for details.
If you can't make it to this Open day, don't worry!  Email us on admin@smrc.co.uk and we will send you some further information and guidance on how you can get started in motor racing.
(There is limited availability for passenger rides so registering will help us to schedule you in a slot):
Your privacy is important to us and we are committed to protecting your personal information. Any personal data that you submit will be processed in line with our privacy policy: https://www.smrc.co.uk/privacy-policy/ 
Club Membership
Connecting racing drivers, recreational drivers, marshals, officials and fans of Scottish motorsport throughout the world.
The SMRC is the club for anyone with a passion for motor racing and motorsport. As a member of Scotland's only motor racing club, you will be joining a like-minded community of drivers, fans and marshals, including most of Scotland's top motorsport personalities.
Members benefit from regular club news, invites to our competitive and social events – including the prestigious annual awards dinner – discounted tickets to our race meetings and a range of exclusive member discounts.
We offer two tiers of membership; Social Membership and Racing Membership.
Coaching
Unlike many sports, motorsport has traditionally not had a culture of coaching within clubs. This seems a little strange, given the complexity, speed and potential risks associated with motorsport!
With this in mind, the Scottish Motor Racing Club are proud to be the first motor racing club in the UK to run a club coaching programme for members. Regardless of whether you are a seasoned campaigner, a young career minded driver or a complete newcomer to the sport, our team of experienced Motorsport UK qualified coaches are on hand to help.
How does the coaching Service work?
Race Meeting Support
There will always be at least one SMRC coach available at our race meetings. If you have a question or would like someone to have a quick look over one of your on-board video's, then you can ask one of our coaching team and they will be happy to help. We will share details with competitors on which coaches are available before each race meeting.
Group Sessions
We run group sessions for members throughout the year. These are usually classroom based and focus on a variety of subjects from an 'Introduction to Racing' course, for newcomers, to a technical driving theory session for people of all experience levels.
There is a modest fee for taking part in one of these sessions. Keep an eye out in our club news for updates on the next session.
Private Coaching Sessions
If you would like a bespoke coaching session that is tailored to your own needs, then we offer one to one sessions with our coaches. This could take the form of in car coaching at a track day, one to one video coaching on a test day, a goal setting session etc.
Private Coaching Price List:
| Length | Cost |
| --- | --- |
| 2 Hour Session | £100 |
| Half Day | £160 |
| Full Day | £200 |
If you have a question about our coaching service or would like to make a booking, please complete the contact from below:
Racing
If you want to start racing in the UK then you need to be a member of an MSA sanctioned club, such as the SMRC. For information on how you can become a member of the SMRC please visit the membership pages.
Practically anyone can go racing although if you want to race competitively at club events such as SMRC events you will need to register for the ARDS course.
The ARDS National B test includes the following:
Welcome introduction
Tuition video
Briefing – what to expect at your first race, safety issues and the ARDS course details
Written tests
A 30 minute circuit driving evaluation
De-brief
This test is available to sit at Knockhill Racing Circuit so please contact them for more details.
To become a member today, click here.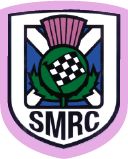 Become a member of the SMRC
Enjoy the range of benefits the SMRC has to offer drivers, marshals and other members
Find out more