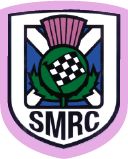 Become a member of the SMRC
Enjoy the range of benefits the SMRC has to offer drivers, marshals and other members
Find out more
2020 Race Calander
Date

Event

Venue

Classes

12th September

Clockwise

Knockhill

C1, Classics, MINI & Hot Hatch, Legends

10th October

Clockwise

Knockhill

C1, Classics, MINI & Hot Hatch, Legends

31st October

Clockwise

Knockhill

C1, Classics, MINI & Hot Hatch, Legends
Dates are subject to change.
About
The Scottish Legends Cars Championship has been a prominent feature on Scottish Championship race weekends for over a decade and offers some of the most close and exciting racing on the Scottish Motor Racing Club calendar.
The quirky cars are 5/8 scale replica's of American Ford, Chevy and Dodge cars from the 1930s and 40s. Super light weight (less than 550kg), rear wheel drive, a five speed sequential gearbox, low grip tyres and a punchy Yamaha motorcycle engine (either 1200 or 1250cc engines are eligible) makes for a truly unique and exhilarating driving experience, highlighting why these little cars are affectionately known as 'Pocket Rockets'!
Not only do the cars offer a unique challenge to the drivers; the racing does too! Race days comprise of a practice session, two heats and a Final. Unlike the other SMRC championships, grid positions are not determined by lap times from a qualifying session. Instead, starting positions for the two heats are determined by a random draw at the start of the day and positions for the Final are dictated by drivers performance in the heats; to make matters even more interesting, the best performing drivers in the two heats start from the back of the grid for the final. This format puts a real emphasis on a drivers ability to overtake and makes for some seriously exciting racing.
The championship also offers two-point scoring categories; Individual and Team. The team championship is suited to those who can't commit to all the Championship rounds across the year, allowing two or more drivers to share one car and score points collectively across the year. If you have never raced before in a Legends Car competitively, you'll be classed as a Rookie for your first season and will start at the back of the grid for the first 6 races to help you acclimatise to Legends racing!
SMRC Members Entry Fee: £300(Qualifying & 2x 8 lap heats, plus a 10 lap final at Knockhill)
Contact the Scottish Legends Championship Representative
Download the Legends Car Championship Brochure for further pricing & information
Teams
2020 Race Calander
Date

Event

Venue

Classes

12th September

Clockwise

Knockhill

C1, Classics, MINI & Hot Hatch, Legends

10th October

Clockwise

Knockhill

C1, Classics, MINI & Hot Hatch, Legends

31st October

Clockwise

Knockhill

C1, Classics, MINI & Hot Hatch, Legends
Dates are subject to change.
Standings
| Pos | Car No. | Name | Total | Diff |
| --- | --- | --- | --- | --- |
| 1 | 75 | Pino PALAZZO | 570 | |
| 2 | 17 | Billy WAIT | 540 | -30 |
| 3 | 30 | Mark FRENCH | 515 | -25 |
| 4 | 52 | Stewart BLACK | 200 | -315 |

| Pos | Car No. | Name | Class | Total | Diff |
| --- | --- | --- | --- | --- | --- |
| 1 | 60 | David NEWALL | | 5165 | |
| 2 | 3 | John PATERSON | | 5135 | -30 |
| 3 | 15 | Steven McGILL | | 4930 | -205 |
| 4 | 6 | David HUNTER | | 4885 | -45 |
| 5 | 30 | Mark FRENCH | | 2990 | -1895 |
| 6 | 5 | Michael PAXTON | | 2780 | -210 |
| 7 | 86 | Jon CRITCHLOW | | 2625 | -155 |
| 8 | 7 | Duncan VINCENT | | 2035 | -590 |
| 9 | 17 | Billy WAIT | | 2010 | -25 |
| 10 | 66 | Steve WHITELEGG | | 1945 | -65 |
| 11 | 52 | Stewart BLACK | | 1745 | -200 |
| 12 | 4 | Colin McNEILL | | 1630 | -115 |
| 13 | 33 | Kieran BEATY | | 1090 | -540 |
| 14 | 85 | Mark BEATY | | 965 | -125 |
| 15 | 2 | Kieran GALLAGHER | T | 885 | -80 |
| 16 | 37 | Ivor GREENWOOD | | 640 | -245 |
| 17 | 69 | Gerard McCOSH | | 570 | -70 |

| Pos | Car No. | Name | Class | Total | Total DS | Diff |
| --- | --- | --- | --- | --- | --- | --- |
| 1 | 6 | David HUNTER | | 4305 | 3960 | |
| 2 | 71 | Ryan McLEISH | | 3955 | 3730 | -230 |
| 3 | 60 | David NEWALL | | 3970 | 3710 | -20 |
| 4 | 8 | Jordan HODGSON | | 3925 | 3630 | -80 |
| 5 | 37 | Ivor GREENWOOD | | 3750 | 3515 | -115 |
| 6 | 52 | Stewart BLACK | | 3180 | 3180 | -335 |
| 7 | 15 | Steven McGILL | | 3045 | 2850 | -330 |
| 8 | 5 | Michael PAXTON | | 2915 | 2730 | -120 |
| 9 | 22 | Ben MASON | | 2315 | 2315 | -415 |
| 10 | 17 | Billy WAIT | | 2315 | 2315 | 0 |
| 11 | 7 | VINCENT / PRITCHARD | T | 2130 | 2130 | -185 |
| 12 | 85 | Mark BEATY | | 2070 | 2070 | -60 |
| 13 | 1 | John PATERSON | | 1855 | 1855 | -215 |
| 14 | 86 | Jon CRITCHLOW | R | 1655 | 1575 | -280 |
| 15 | 16 | John BUSHBY | | 1450 | 1445 | -130 |
| 16 | 33 | Kieran BEATY | | 1380 | 1380 | -65 |
| 17 | 75 | Pino PALLAZZO | | 1160 | 1160 | -220 |
| 18 | 30 | Mark FRENCH | R | 1215 | 1160 | 0 |
| 19 | 4 | Colin McNEILL | | 1010 | 1010 | -150 |
| 20 | 44 | Colm O'SULLIVEN | R | 740 | 740 | -270 |
| 21 | 69 | Gerard McCOSH | | 700 | 700 | -40 |
| 22 | 2 | Robert WOODSIDE | | 210 | 210 | -490 |

| Pos | Car No | Name | Total | Total DS | Diff |
| --- | --- | --- | --- | --- | --- |
| 1 | 7 | VINCENT / PRITCHARD | 2130 | 2130 | |

| Position | Car No. | Name | Total |
| --- | --- | --- | --- |
| 1 | 1 | John Paterson | 4460 |
| 2 | 6 | David Hunter | 4240 |
| 3 | 37 | Ivor Greenwood | 3980 |
| 4 | 15 | Steven McGill | 3605 |
| 5 | 71 | Ryan McLeish | 3445 |
| 6 | 8 | Jordan Hodgson ® | 3395 |
| 7 | 5 | Michael Paxton ® | 2905 |
| 8 | 68 | Gerard McCosh, Ben Mason (T) | 2530 |
| 9 | 52 | Stewart Black | 2420 |
| 10 | 4 | Colin McNeill | 2400 |
| 11 | 17 | Billy Wait | 2000 |
| 12 | 16 | John Bushby | 1965 |
| 13 | 9 | Neville Anderson ® | 1365 |
| 14 | 26 | Scott Hynds | 1125 |
| 15 | 33 | Kieran Beaty | 610 |
| 16 | 85 | Mark Beaty | 590 |
| 17 | 44 | Charlie Fraser | 485 |
| 18 | 46 | Ross McCulloch (Guest RD7) | 370 |
| 19 | 3 | Darren Gaulton | 245 |
| 20 | 56 | Garry Falconer (T) | 90 |
| 21 | 36 | Aaron Di Combertt | 5 |
| 22 | 26 | Scott Hynds (Guest RDS 2 & 3) | 0 |
| 22 | 36 | Kenny Murray (Guest RD 6) | 0 |
| 22 | 11 | Paul O'Brien (Guest) | 0 |
| 22 | 22 | Ben Mason (Guest) | 0 |
| 22 | 38 | Erico Palazar (Guest) | 0 |

| Position | Car No. | Name | Total |
| --- | --- | --- | --- |
| 1 | 1 | John Paterson | 5320 |
| 2 | 71 | Ryan Mcleish ® | 4265 |
| 3 | 46 | Ross McCulloch ® | 4190 |
| 4 | 7 (T) | Ross Marshal, Andrew Dunn, Steve McGill, Colin McNeill, Dave Newall, Andy Dunn, Alan Freeland (T) | 3955 |
| 5 | 6 | David Hunter | 3245 |
| 6 | 52 | Stewart Black | 2480 |
| 7 | 38 | Pino Palazzo | 2380 |
| 8 | 37 | Ivor Greenwood | 2325 |
| 9 | 17 | Billy Wait | 2240 |
| 10 | 88 | Jeff Pritchard | 1840 |
| 11 | 22 | Ben Mason | 1540 |
| 12 | 85 | Mark Beaty | 1295 |
| 13 | 4 (T) | Colin McNeil | 1145 |
| 14 | 77 | Allan Clarke ® | 1135 |
| 15 | 31 | Errico Palazzo | 750 |
| 16 | 33 | Kieran Beaty | 530 |
| 17 | 18 | Gary Lynch | 310 |
| 18 | 68 | Scott Hynds | 215 |
| 19 | 69 | Gerard McCosh (Guest) | 0 |
| 19 | 68 | Carol Brown (Guest) | 0 |
| 19 | 33 | Chris Grieve (Guest) | 0 |
| 19 | 15 | Steven McGill (Guest) | 0 |
| 19 | 8 | Jordan Hodgson (Guest) | 0 |
| 19 | 5 | Michael Paxton (Guest) | 0 |
| 19 | 44 | Ahmed Khader (Guest) | 0 |

| Position | Car No. | Name | Total |
| --- | --- | --- | --- |
| 1 | 1 | John Paterson | 3870 |
| 2 | 6 | David Hunter | 3605 |
| 3 | 7 | Ross Marshall, Alan Freeland (T) | 3005 |
| 4 | 31 | Euan Mckay, Daniel Mckay, Ben Mason (T) | 2620 |
| 5 | 2 | Steven McGill | 2325 |
| 6 | 17 | Billy Wait | 2300 |
| 7 | 37 | Ivor Greenwood | 2240 |
| 8 | 58 | Mark Cumming ® | 2025 |
| 9 | 26 | Scott Hynds | 1880 |
| 10 | 38 | Pino Pallazo, Errico Pallazo (T) | 1610 |
| 11 | 3 | Ian Mcleish ® | 1375 |
| 12 | 16 | Joh Bushby | 1330 |
| 13 | 52 | Stewart Black | 1285 |
| 14 | 83 | Grant Smith ® | 1190 |
| 15 | 5 | Andrew Dunn, John Neill (T) | 1175 |
| 16 | 68 | Will Neal ® | 1155 |
| 17 | 82 | Warren Allan | 1000 |
| 18 | 4 | David Newall (T) | 940 |
| 19 | 18 | Gary Lynch | 620 |
| 20 | 69 | Gerard McCosh | 535 |
| 21 | 44 | John Taylor ® | 195 |
| 22 | 25 | John Neill ® | 180 |
| 23 | 3 | Ryan Mcleish | 0 |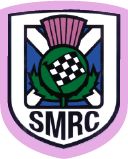 Become a member of the SMRC
Enjoy the range of benefits the SMRC has to offer drivers, marshals and other members
Find out more