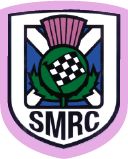 Become a member of the SMRC
Enjoy the range of benefits the SMRC has to offer drivers, marshals and other members
Find out more
About
The Hot Hatch Championship is designed to be an accessible entry point for track day participants to make the step into racing.
The class structure works as follows:
Class A – Cars with a Power to Weight ratio of between 211 and 265 bhp/tonne
Class B – Cars with a Power to Weight ratio of between 166 and 210 bhp/tonne
Class C – Cars with a Power to Weight ratio of between 131 and 165 bhp/tonne
Class D – Cars with a Power to Weight ratio of up to 130 bhp/tonne
Download the Scottish Hot Hatch Championship Brochure for further pricing & information
---
A Seasons racing for £4500. Let us show you how.
1. ARDS / RACE LICENCE / MEDIAL
In order to get out racing on track, you need to obtain a National B Race Licence from the governing body for motorsport in the UK; Motorsport UK. To gain a race licence you are required to pass an ARDS (Association of Racing Drivers School) test, to help prepare you for your motor racing adventures. Knockhill is Scotland's only ARDS School and tests can be booked through them; the test, starter pack and licence costs £325. Your medical (details of which will be in your licence application pack) should be obtained from your Doctor.
From £375 (dependant on medical cost)
2. BECOME AN SMRC RACING MEMBERS & ENTER RACES
An SMRC racing membership (£50) will enable you to enter the race meetings and will also provide you with exclusive membership benefits as well as an invitation to the end of year awards dinner. You will also want to register for the championship (£100). Entry fees for our race meetings are £300. To offer competitors some variety, we aim to include an away round in the calendar. This is typically to circuits such as Anglesey, Croft or Kirkiston. Any away rounds will have an additional cost which will be specified at the start of the season.
£1800 (based on 6 Knockhill race meetings)
3. RACE WEAR
To help keep you safe and comfortable on track, the following approved race wear and equipment is required: Helmet with HANS posts, HANS Device, Racing Suit, boots and gloves. We have negotiated a special discounted entry level package through our partners at Turner Autosport turnerautosport.com. Contact them and quote 'SMRC Entry Pack' to select your race kit package.
From £779
Running costs will vary but as a guide you will need a minimum of 6x Yokohama tyres (£100 each), 2x sets of brake pads (£135 each) and 180 litres of fuel (circa £220) and £400 for sundries (oils, brake fluid etc).
Approx. £1500
You can either purchase an existing race car or build one yourself. If you're looking to buy a ready-made car, it's worth keeping an eye on the classified section of the SMRC website and racecarsdirect.com. If you are mechanically minded, then you may want to build your own car; for help and guidance on this contact our championship representative (fiestas@smrc.co.uk).
From £5000
The Total Cost for year one is estimated to be no more than £9,500.
Please note the above is an approximate costing; budgets will vary depending on whether you choose to buy or rent a car, whether you run the car yourself or run with a team and how much practice you choose to do. Of course, trips to the gravel trap can also have an effect on your budget!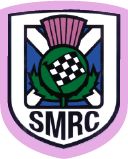 Become a member of the SMRC
Enjoy the range of benefits the SMRC has to offer drivers, marshals and other members
Find out more