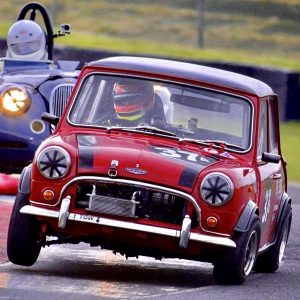 Driver Profile
#
David Robb
Driver Bio
Kart racing up to British Championship level from 1994 until 2003. Highlights being; Scottish Super Series & Open Champion 1997, 1st place qualifier for the 2001 British Championship, 8th place 2001 British Championship, 3rd place 2004 British Kart Grand Prix. Numerous race wins at club, regional and national level.
Still finding my feet with car racing after 2 full seasons of lessons learned and reliability issues. Hoping to be at least semi-competitive in 2021 after some upgrades in the off-season.
Driver Gallery
Want to drive in this championship?
Make the dream come true. Contact our championship representative to find out how.
Find Out More