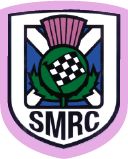 Become a member of the SMRC
Enjoy the range of benefits the SMRC has to offer drivers, marshals and other members
Find out more
SMRC Esports Spring Championship
The season may be postponed but the race must go on!
In response to the start of our real motor racing season being postponed, we have launched a 4 round eSports championship to keep our community together and fuel our competitive spirit!
This mini championship is going be run on Project Cars 2 across all platforms; PC, Playstation and Xbox.
The competition is FREE to enter (see 'Registration' tab for details).
Format
There will be 4 events in total, taking place every Sunday in April (see 'Calendar' tab on left) at 4 iconic tracks. Each event will see drivers take to the track in identical cars, with default set-ups. The cars will be changed for every round, making this championship a real test of drivers versatility and skill!
There will be individual races for each platform (Playstation, Xbox and PC) at each event, with points awarded to the top finishers. The overall winner from each platform will earn bragging rights, a trophy and a £25 voucher for simulator products, thanks to a new partnership with Upshift online sim racing store.
Each race event will feature a 10-minute qualifying session and two 12-minute races. If the races are oversubscribed, there will be qualifying heats prior to each event, to determine which drivers will contest the races (see calendar for details).
Drivers will need to comply with the championship rules, which can be found in the "Rules" tab to the left of this screen.
All races will be streamed via the SMRC Facebook page
What do I need to take part?
Project Cars 2
A PC, Xbox or Playstation
A wheel and pedals will be handy but you can take part on a controller as well!
Competitive spirit!
Calendar
Date

Event

Venue

Classes

31/03/20 (6-9PM)

Qualifying heat (PS4)

Knockhill

2011 Formula Rookie

01/04/20 (6-9PM)

Qualifying heat (Xbox)

Knockhill

2011 Formula Rookie

02/04/20 (6-9PM)

Qualifying heat (PC)

Knockhill

2011 Formula Rookie

05/04/20 (6-9PM)

Round 1

Knockhill

2011 Formula Rookie

07/04/20 (6-9pm)

Qualifying heat (PS4)

Oulton Park

2013 Renault Clio Cup

08/04/20 (6-9pm)

Qualifying heat (Xbox)

Oulton Park

2013 Renault Clio Cup

09/04/20 (6-9pm)

Qualifying heat (PC)

Oulton Park

2013 Renault Clio Cup

12/04/20 (6-9pm)

Round 2

Oulton Park

2013 Renault Clio Cup

14/04/20 (6-9pm)

Qualifying heat (PS4)

Brands Hatch

2012 Ginetta G55 GT4

15/04/20 (6-9pm)

Qualifying heat (Xbox)

Brands Hatch

2012 Ginetta G55 GT4

16/04/20 (6-9pm)

Qualifying heat (PC)

Brands Hatch

2012 Ginetta G55 GT4

19/04/20 (6-9pm)

Round 3

Brands Hatch

2012 Ginetta G55 GT4

21/04/20 (6-9pm)

Qualifying heat (PS4)

Circuit De Spa- Francorchamps

2016 Porsche 911 GT3 R

22/04/20 (6-9pm)

Qualifying heat (Xbox)

Circuit De Spa- Francorchamps

2016 Porsche 911 GT3 R

23/04/20 (6-9pm)

Qualifying heat (PC)

Circuit De Spa- Francorchamps

2016 Porsche 911 GT3 R

26/04/20 (6-9pm)

Round 4

Circuit De Spa- Francorchamps

2016 Porsche 911 GT3 R
*qualifying heats will only take place if required
** We will announce the exact track layout in the build up to each event
Standings
| Pos | Name | Total |
| --- | --- | --- |
| 1 | Sam McKenzie | 45 |
| 2 | Aidan Sloss | 32 |
| 3 | Michael Weddell | 32 |
| 4 | James McCracken | 28 |
| 5 | Calum Henning | 25 |
| 6 | Brian Hamiltion | 22 |
| 7 | Elliot Lewthwaite | 20 |
| 8 | Daryl Adams | 20 |
| 9 | Mark Geraghty | 17 |
| 10 | Malcolm McNab | 13 |

| Pos | Name | Total |
| --- | --- | --- |
| 1 | Ayden Wilson | 50 |
| 2 | Tam Hamil | 36 |
| 3 | James Black | 30 |
| 4 | Ross Noble | 28 |
| 5 | Crissy Miller | 26 |
| 6 | John Duncan | 20 |
| 7 | Stuart Wyness | 18 |
| 8 | Robert Macgregor | 15 |
| 9 | Callum Ross | 13 |
| 10 | Ruben Hage | 12 |

| Pos | Name | Total |
| --- | --- | --- |
| 1 | John Munro | 34 |
| 2 | Lorenzo Turri | 33 |
| 3 | Craig Lax | 33 |
| 4 | Steve Quinn | 28 |
| 5 | David Simon | 26 |
| 6 | Keiran Smart | 26 |
| 7 | Ross McGregor | 23 |
| 8 | Mike Spalding | 22 |
| 9 | Garry Craig | 16 |
| 10 | Fraser Williamson | 7 |
Qualifying Heats – Round 2
Heats for Round 1 of the SMRC Spring eSports Racing Championship can be found below:
Timings
The heats will take place between 6-9pm on Tuesday (PS4), Wednesday (Xbox) and Thursday (PC) this week. The timings will be as follows:
Qualifying Heat 1 – 6pm
Qualifying Heat 2 – 6.30pm
Qualifying Heat 3 – 7pm
Qualifying Heat 4 – 7.30pm
Qualifying Heat 5 – 8pm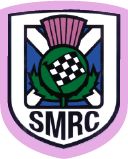 Become a member of the SMRC
Enjoy the range of benefits the SMRC has to offer drivers, marshals and other members
Find out more