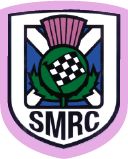 Become a member of the SMRC
Enjoy the range of benefits the SMRC has to offer drivers, marshals and other members
Find out more
SMRC Esports Summer Championship – iRacing
A championship created by racers, for racers.
After the success of our 2019 iRacing Championship, The Scottish Motor Racing Club is happy to announce an all new league for 2020: The SMRC Esports Summer Championship. The grids for the SMRC Esports Summer Championship will focus entirely on the GT4 cars, well known for providing close action-packed racing! The series will run a total 8 events during its season with a mix of 30 minute and 1-hour races. We've partnered up with Camber Media who will broadcast all the action live via Facebook and YouTube.
All races live streamed professionally on Facebook and Youtube
Professionally written rule book for a fair and competitive championship
Racing with up to 40 cars.
A mixture of 30 minute and 1-hour long races with pitstops.
Post Race Stewarding from a real life Official
Awesome prizes from SMRC, Torq Racewear and Yokohama
Series Communication via Discord + Emails.
£35 registration fee
Schedule
The season opener in the beginning of June will feature two 30-minute sprint races at Okayama International Circuit which will be followed to a trip the world Famous Spa-Francorochamps which will round off June. We then head to the first of our two 1 hour races to include a pitstop at the renowned home of Motorsport, Silverstone Circuit. A short trip across the Atlantic Ocean see's the next round in July at Road Atlanta, with another trip back across the Atlantic to Donington at the beginning of August. It's then straight to Brazil two weeks later to Interlagos with Monza rounding off a mighty month in August. The 8th and final event, see's us turn the mighty mountain course of Mount Panorama for a thrilling final 1-hour race to see who can tame the mountain!
Full information can found in the calendar section.
Cars
As previously mentioned, the grids in The Summer Series will be made up of GT4 specification cars, specifically the Porsche 718 Cayman GT4 Clubsport MR and the BMW M4 GT4.  For Pre-Qualifying, only the Porsche 718 Cayman GT4 Clubsport will be available to each participant.
Prizes
1st – 20% off SMRC Season Entry
2 x Hospitality pass to the 2021 Silverstone Classic, courtesy of Yokohama
Official SMRC Trophy
2nd – 10% off SMRC Season Entry
Official SMRC Trophy
3rd – Championship Registration Fee
Official SMRC Trophy
Plus
Torq Racewear Driver of the day – at every round, a driver showing great spirit and determination will be voted as the 'Torq Racewear Driver of the day', winning a pair of gloves from the new Torq sim range.


Calendar
Date

Event

Venue

Classes

29/05/20

Pre-Qualifying

Okayama International Circuit - Full Course

GT4

11/06/20

Round 1 (2x30 Minute Races)

Okayama International Circuit - Full Course

GT4

25/06/20

Round 2 (2x30 Minute Races)

Circuit de Spa-Francorchamps - Grand Prix Pits

GT4

09/07/20

Round 3 (1 Hour Race)

Silverstone Circuit - Grand Prix

GT4

23/07/20

Round 4 (2x30 Minute Races)

Road Atlanta - Full Course

GT4

06/08/20

Round 5 (2x30 Minute Races)

Donington Park Racing Circuit - National

GT4

20/08/20

Round 6 (2x30 Minute Races)

Autodromo José Carlos Pace - Grand Prix

GT4

27/08/20

Round 7 (2x30 Minute Races)

Autodromo Nazionale Monza - Grand Prix

GT4

10/09/20

Round 8 (1 Hour Race)

Mount Panorama Circuit

GT4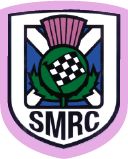 Become a member of the SMRC
Enjoy the range of benefits the SMRC has to offer drivers, marshals and other members
Find out more