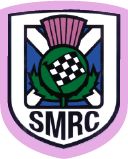 Become a member of the SMRC
Enjoy the range of benefits the SMRC has to offer drivers, marshals and other members
Find out more

About the Scottish C1 Cup
New for the 2019 season, the Scottish C1 Cup – backed by the Scottish Motor Trade Association – aims to bring budget racing back to Scotland.
This championship represents an opportunity for you to own your own racing car, become a racing driver and compete for a full season at Scotland's premier racing circuit, Knockhill, for less than £6,500!
To keep the racing exciting and the costs under control, the Citroen C1 Cup cars run to very simple but tight regulations. The race cars are almost literally a C1 road car with a roll cage bolted in, meaning that you can build a car – from start to finish – over the course of a weekend, if you're in a rush (check out our video to see how we did it HERE).
The C1's 1 litre power unit may not make them the fastest race cars on a Scottish Championship race weekend but we guarantee that racing door handle to door handle around the humps and bumps of Knockhill racing circuit will bring a smile to any racers face – whether you're a seasoned campaigner or a complete newcomer.
Alongside the battle for the outright championship, the series will feature a Newcomers Cup for anyone who has not held a Motorsport UK competition licence before. There will also be a 'Teams Cup' for the top performing team car across the year (this is suited to those who can't commit to all the Championship rounds, allowing two or more drivers to share one car and score points collectively across the year).
Additionally, if you're feeling ambitious, there are C1 Cup endurance races held throughout the UK and even at Spa-Francorchamps, where a 24 hour race is run annually.
SMRC Members Entry Fee: £235(Qualifying & 2x 10 lap races at Knockhill)
Contact the C1 Cup Championship Representative
Download the C1 Cup Championship Brochure for further pricing & information
Teams
2020 Race Calendar
Date

Event

Venue

Classes

5th April

Clockwise

Knockhill

All

3rd May

Clockwise

Knockhill

All

6th/7th June

Away Round

Croft

All - Less Formula Ford

4th/5th July

Clockwise

Knockhill

All

26th July

Anti-Clockwise (Single 90 Minute Endurance Race)

Knockhill

All

12th/13th September

Clockwise (Triple Header)

Knockhill

All

11th October

Clockwise

Knockhill

All
Dates are subject to change.
| Pos | Car No. | Name | Total | Diff |
| --- | --- | --- | --- | --- |
| 1 | 13 | Finlay BRUNTON | 203 | |
| 2 | 94 | Ryan SMITH | 186 | -17 |
| 3 | 21 | Kieren PREEDY | 155 | -31 |
| 4 | 27 | Thomas DENHAM | 127 | -28 |
| 5 | 74 | Emily GLANVILL | 108 | -19 |
| 6 | 77 | James McCRACKEN | 107 | -1 |
| 7= | 24 | Kyle GRANT | 97 | -10 |
| 7= | 888 | Ross DUNN | 97 | 0 |
| 9 | 31 | Steven MORRISON | 94 | -3 |
| 10 | 888 | Colin MAIN | 77 | -17 |
| 11 | 10 | Elliott LEWTHWAITE | 58 | -19 |
| 12 | 6 | Kenneth DOCK | 55 | -3 |
| 13 | 2 | Jack DAVIDSON | 50 | -5 |
| 14 | 79 | Glenn ALCOCK | 43 | -7 |
| 15= | 7 | Greig McARTHUR | 39 | -4 |
| 15= | 88 | Steven BREWSTER | 39 | 0 |
| 17 | 88 | John DUNCAN | 36 | -3 |
| 18 | 44 | Reis ROBERTSON | 31 | -5 |
| 19 | 69 | Jon CRITCHLOW | 16 | -15 |
| 20= | 4 | Lindsay McCRACKEN | 15 | -1 |
| 20= | 28 | Raymond DAVIES | 15 | 0 |
| 22 | 15 | Paul DONKIN | 0 | -15 |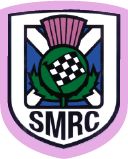 Become a member of the SMRC
Enjoy the range of benefits the SMRC has to offer drivers, marshals and other members
Find out more