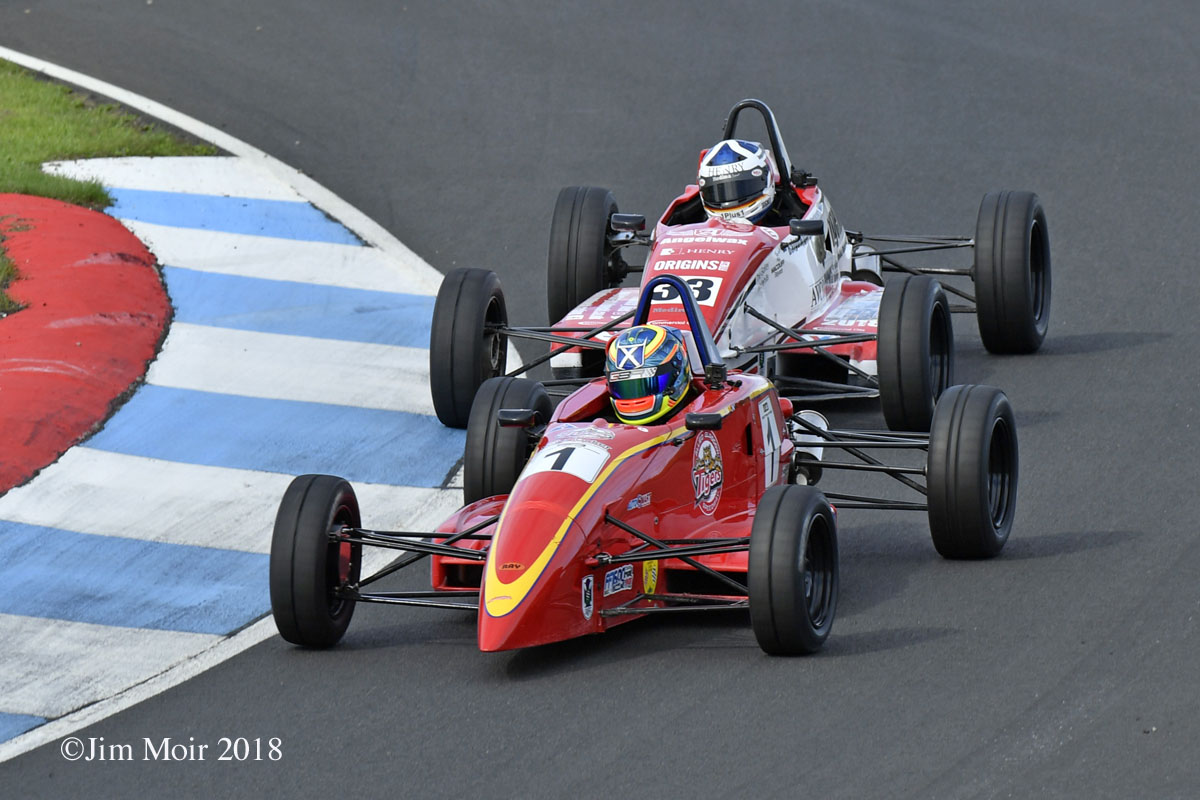 Champions Invite to July Meeting
Our July race meeting will play host to the annual David Leslie Trophy race and will also see us celebrate 50 years of the Scottish Formula Ford Championship.
To mark the occasion, we are inviting all former Scottish Formula Ford Champions to attend the event. Each champion will gain complimentary access to the event on the 21st July and access to the 'Champions lounge', with refreshments provided throughout the day. All former champions will also be invited to the Formula Ford grid walk, for a special group photo, ahead of the David Leslie Trophy race.
Below is a list of all our Scottish Formula Ford Champions. For data protection reasons, we don't hold records of contact details for most of these people and some have sadly passed away.
With this in mind, if you are one of our former champions or if you know of one of these people, please let get in touch with us on admin@smrc.co.uk
Tom Walkinshaw (1969)
Damian Magee (1970)
Neil Ginn (1971)
Graham Cuthbert (1972 & 73)
Kenny Gray (1974)
Stuart Lawson (1975, 76, 77, 79)
Cameron Binnie (1978, 85,86,87,88, 90 & 91)
Tom Brown (1980 & 83)
Vic Covey (1981 & 1982)
Colin Harper (1989)
Louis Di Resta (1992)
Geordie Taylor (1993 & 94)
Ricki Steedman (1995)
Jim Forsyth (1996)
Stewart Roden (1997 & 1998)
Ricki Steedman (2000)
Drew Stewart (2001)
Alan Kirkcaldy (2002 & 2003)
Stuart Thorburn (2004 & 2013)
Joe Tanner (2005)
Angus Geddes (2007)
Graham Carroll (2008)
Rory Butcher (2009)
Craig Brunton (2010)
Kenneth Thirwall (2011)
Ross McEwan (2012)
Ciaran Haggerty (2014)
Adam Mckay (2015)
Neil MacLennan (2016)
Ross Martin (2017 & 18)