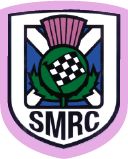 Become a member of the SMRC
Enjoy the range of benefits the SMRC has to offer drivers, marshals and other members
Find out more
SMRC Awards Dinner
23 November
Venue: Radisson Blu, Argyle Street, Glasgow
Timings: 6:30pm Reception for 7pm start, Carriages 1am
Dress code: Black Tie
We're delighted to invite guests to join us at the 2019 SMRC Awards dinner, on 23rd November, at the Radisson Blu in Glasgow.
Hosted by BTCC pundit Paul O'Neil, the evening will see the stars of Scottish motorsport come together to celebrate the concluded season.
All the 2019 championship awards will be presented, as well as our prestigious trophy's for outstanding achievement by scots in national and international motorsport. There will also be some new live entertainment on stage this year, with a live simulator race on stage to decide the winner of our inaugural SMRC Esports Racing Championship (full info available here)
Tickets are priced at £70 per head and include a champagne drinks Reception, a full three course meal plus tea, coffee and an enjoyable night with good company and entertainment.
2021 Race Calendar
Date

Event

Venue

Classes

4th April

Clockwise

Knockhill

All

2nd May

Away Round

Cadwell Park

All

6th June

Clockwise

Knockhill

All

4th July

Clockwise

Knockhill

All

8th August

Anti-Clockwise

Knockhill

All

11th September

Away Round

Oulton Park

All

10th October

Clockwise

Knockhill

All
All dates are provisional and are subject to change.
The 2020 Annual General Meeting of the Scottish Motor Racing Club Ltd. will take place on Tuesday 24 th March 2020 at 7:30pm in the Fowler Suite at The DoubleTree by Hilton Edinburgh – Queensferry Crossing, St Margarets Head, North Queensferry, KY11 1H
Please note that only current fully paid-up members of the Club will be admitted.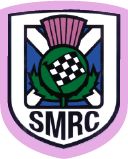 Become a member of the SMRC
Enjoy the range of benefits the SMRC has to offer drivers, marshals and other members
Find out more