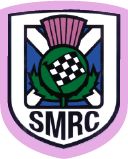 Become a member of the SMRC
Enjoy the range of benefits the SMRC has to offer drivers, marshals and other members
Find out more
SMRC Awards Dinner
Plans TBC
2021 Race Calendar
Date

Event

Venue

Classes

6th June

Clockwise

Knockhill

All

18th July

Clockwise

Knockhill

All

8th August

Clockwise

Knockhill

All

12th September

Away Round

Cadwell Park

All

10th October

Clockwise

Knockhill

All

31st October

Anti-Clockwise

Knockhill

All
All dates are provisional and are subject to change.
The 2021 Annual General Meeting of the Scottish Motor Racing Club Ltd. will take place on Wednesday 31st March 2021 at 19:00. Due to the current Coronavirus restrictions, this meeting will take place on Zoom. If you would like to attend, please notify us via email to admin@smrc.co.uk before 12:00 on the 31st March. At this point, we will send a meeting link, agenda and also some brief guidance on how the meeting will work via zoom.
If you wish to nominate someone as your proxy to vote on your behalf, please contact us on admin@smrc.co.uk at least 48 hours before the AGM commencing and we will provide you with a form to complete.
Please note that only current fully paid-up members of the Club will be admitted.
SMRC Awards Dinner
Plans TBC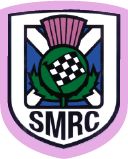 Become a member of the SMRC
Enjoy the range of benefits the SMRC has to offer drivers, marshals and other members
Find out more