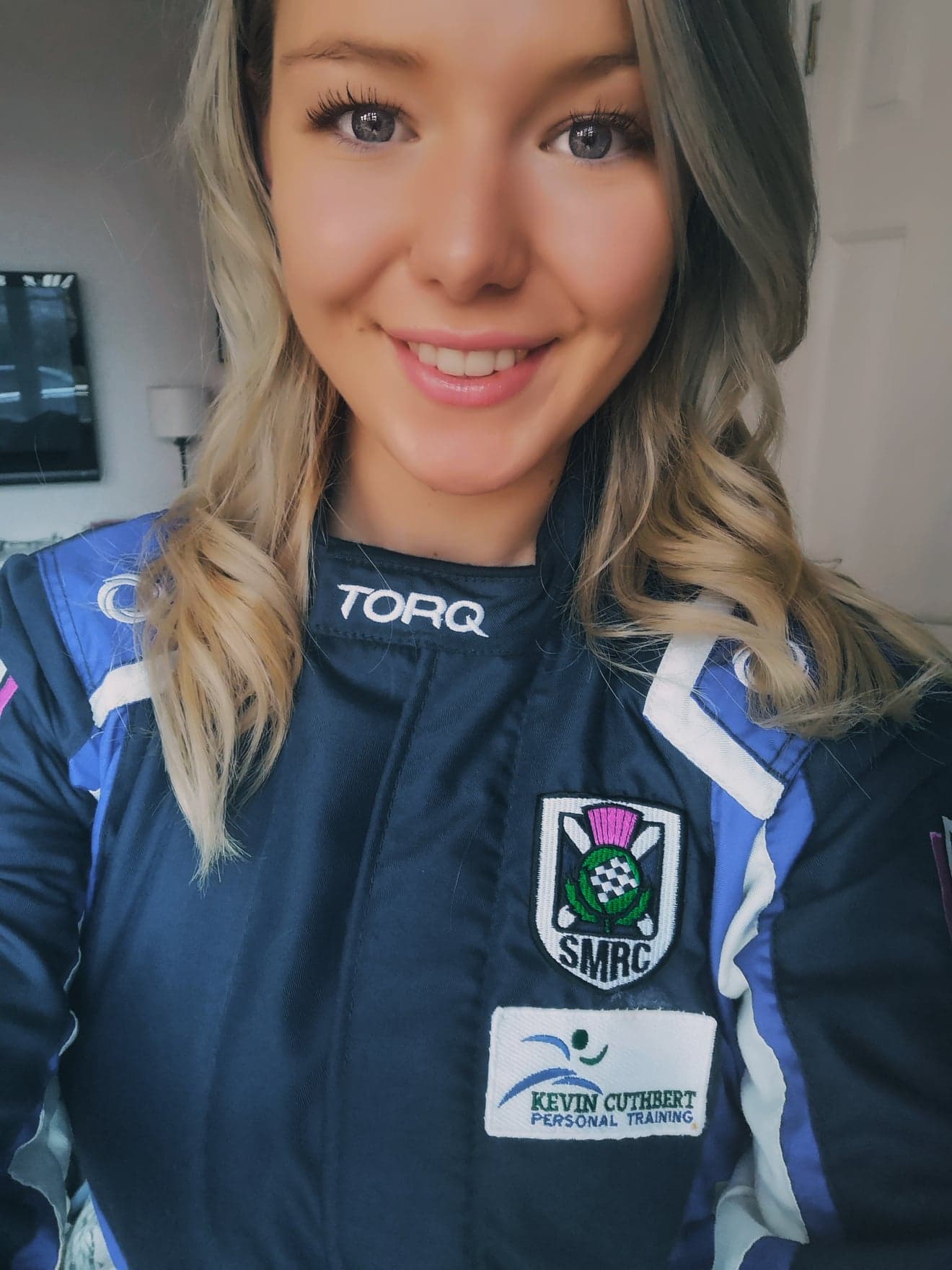 Lucy Grant to take on Women On Track representative role for 2020
In 2019, we launched our Women On Track initiative with the help of Scottish C1 Cup Racer, Emily Glanvill. The programme served to celebrate the existing roles women played within the club by sharing their stories in our publications. It also saw us run our first 'Ladies Day' at our July race meeting, which offered 50 Women a behind the scenes tour of the event and introduction to the different opportunities that exist for women within the club; be that as a driver, scrutineer or marshal.
The initiative was successful in almost doubling our female membership in 2019 and off the back of this success, we are looking to develop the initiative further in 2020.
Due to increasing university commitments, Emily Glanvill is going to step back from her WOT role this season and will hand over the reigns to Lucy Grant. Lucy – who has enjoyed racing karts throughout Scotland since 2012 – was heavily involved in last year's Ladies Day, acting as one of the 'Tour Guides' and is also set to embark upon her first season of motor racing, in the 2020 Scottish MINI Cooper Cup Championship.
"I'm super excited to be working with the SMRC in bringing #WomenOnTrack to a wider audience. This programme serves as a fantastic vehicle to showing off the many ways women can, and should, get involved in the motorsport industry! I believe we can diversify Scottish motorsport through the support offered by the SMRC and using our platform to celebrate the #WomenOnTrack. Being a woman in this industry myself, I understand the value in having female peers by your side, and the feeling of empowerment this brings. You're gonna see a lot more #WomenOnTrack in 2020!"
New for 2020 will be the introduction of a Women On Track social media channel, which will track and share the success of women across the SMRC and beyond.
We'd like to say a big thank you to Emily for all her efforts getting this new initiative off the ground and look forward to working with Lucy in 2020 to continue to increase our female membership and participation.