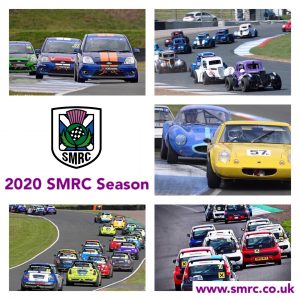 2020 SMRC Season Preview
In this episode of the SMRC Paddock Pass Podcast host Andy Alston along with Glenn Alcock and Tom Denham talk about the return to racing after the extended break due to Covid-19.
Guest Finlay Brunton is the 1st SMTA Scottish C1 Cup Champion, he talks about his 2019 season and the challenges of mounting a Championship Title bid. We look ahead to all the championships competing at Knockhill on September 12 th and discuss their individual qualities. There is the usual mix of serious chat and banter from all involved.
We hope you enjoy this episode and there will be more frequent episodes covering the action from all 3 rounds in September and October. As always we hope you remain fit and well.
The SMRC Team